Goizueta Business School and the alumni board are proud to announce winners for the 2015 alumni awards. The awards will be given in a private ceremony Feb. 26.
"We are very proud to honor our alumni who have achieved so much in their careers and community," Dean Erika James said. "On behalf of the entire Goizueta community, congratulations to all of these winners. I am eager to work with each of them well into the future."
2015 Alumni Award Winners
[accordion]
[acc title="Lado Gurgenidze 93MBA
Executive Chairman, Liberty Bank
Distinguished Achievement Award"]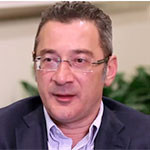 [highlight]Lado Gurgenidze[/highlight] is a career banker who, after a decade spent at several investment banks in Warsaw, Moscow and London, returned to his native Georgia in 2004 and spearheaded, as Executive Chairman and Chief Executive Officer, a turnaround of Bank of Georgia (LSE: BGEO). During Lado's three-year tenure, the bank's total assets and net income grew 855% and 1,775%, respectively, achieving ROAE of 16.2% and ROAA of 3.6% in 2007. As its market share grew from 18% to 34%, Bank of Georgia became the leading universal bank in Georgia and the region, with market capitalisation exceeding US$900 million at the time of Lado's departure (up from less than US$30 million at the time of his arrival; share price grew by 1,461%). Bank of Georgia was the first-ever issuer from the Caucasus and second FSU bank to list its GDRs on the London Stock Exchange (November 2006, US$130 mln). In February 2007, Bank of Georgia became the first-ever Georgian entity to issue Eurobonds (US$200 mln 5 yr).
In 2007-2008, Lado served as Prime Minister of Georgia, leading the Georgian economy through the final stage of free-market reforms, including tax cuts, financial services sector reform as well as privatisation and liberalisation policies. In April 2008, Lado led the effort to issue Georgia's debut sovereign US$500 mln 5yr Eurobond. In the aftermath of the August 2008 conflict with Russia, Lado was instrumental in stabilising the Georgian economy and its financial sector, as well as securing a US$750 million IMF stand-by arrangement and a US$ 4.5 billion multi-donor aid package. Some of the largest-ever Georgian privatisation transactions, including the sale of Poti Port and Tbilisi Water Company were concluded under Lado's leadership.
Lado put Georgia on the global institutional investor map, leading the first-ever international equity and debt capital markets issues by Bank of Georgia and the Georgian government as well as the country's first few domestic share placements. He is responsible for bringing in approximately US$1 billion of portfolio investments and close to US$500 million of FDI. Lado is the only person to have been awarded both St George's Victory Order (in 2008) and the Presidential Order of Excellence (in 2010) – the two highest civilian honours in Georgia. Since he stepped down as Prime Minister, Lado has been a frequent public speaker on issues of economic liberty and free-market reforms in developing countries.
Since September 2009, Lado has been spearheading the turnaround of Liberty Bank as its Executive Chairman and (until July 2013) Chief Executive Officer. In the past five years, Liberty Bank's total assets grew 453% (vs. 143% for the banking sector) to US$878 million, and its market share by total assets grew from 3.5% to 8.2%. Gross loans grew 711% (vs. 124% for the banking sector), client balances & deposits grew 786% (vs. 141% for the banking sector) to US$771 mln and the bank's revenue tripled over the same period. Under Lado's leadership, Liberty Bank has become the third largest bank in Georgia, has been profitable since 2010 and serves 1.5 million clients through 630 branches and distribution outlets and 376 ATMs.
Since October 2009, he has been serving as Chairman of the Board of Bank of Kigali, the largest bank in Rwanda, and has led the bank's modernisation, with the cumulative asset growth of 232% and net loans growth of 221% and a successful US$62.5 million IPO in September 2011 (awarded the Best African IPO award by Africa investor (Ai) magazine in September 2012). As at 30 September 2014, Bank of Kigali held market shares of 33.7%, 30.7% and 31.0% by total assets, net loans and client balances & deposits, respectively. 9M 2014 annualised ROAA reached 4.1% and annualised ROAE 24.1%.
Liberty Capital, the investment company 96.5% of which is owned by Lado, owns 80% of Liberty Securities, a Georgian broker-dealer and asset manager, and, in addition, is the controlling shareholder of Georgia's first startup incubator, Smartex (www.smartex.ge), which owns controlling stakes in the country's largest digital wallet and other electronic payments businesses, leading online lending and ecommerce players and VoIP provider and has made angel investments in several high-profile online financial services startups in Europe and the United States, including Coinbase, TransferWise and Saving Global.
In January 2014, Lado joined the Board of Directors of Bayport Management Limited, a consumer lender in Sub-Saharan Africa and Latin America.
Prior to taking the helm at Bank of Georgia, Lado served as Head of Europe at Putnam Lovell (now part of Jefferies & Company, Inc.) and as Head of Technology Corporate Finance and Head of M&A, Emerging Europe at ABN Amro, advising clients such as SWIFT, Reuters (now Thomson Reuters), Wirtualna Polska (now part of Orange Polska), Marconi, Andrew Corporation, Merloni (renamed Indesit Company), News Corp, Global One (now part of France Telecom), Golden Telecom (now part of Vimpelcom), UPC (now part of Liberty Global) and Philips.
Lado is married with four sons and a daughter and is a Georgian and British citizen. Lado received his MBA from Goizueta Business School of Emory University in 1993 (and is the recipient of the 2010 Sheth Distinguished International Alumni Award and was named in 2011 as one of 175 Emory History Makers), following undergraduate studies at Middlebury College and Tbilisi State University. Lado served as non-executive director at JSC Partnership Fund (2011-2014), the sovereign wealth fund of Georgia, at GeoProMining (2011-2012), a gold, copper and antimony producer with principal assets in Armenia and Russia, and the Georgian Stock Exchange (2005-2007). In 2009-2010, Lado co-chaired the Emory Center For Alternative Investments, and in 2012-2013 he served as Co-Chairman of the International School of Economics at Tbilisi State University. In 2006, Lado hosted the licensed Georgian version of The Apprentice TV show, and in 2011 he co-hosted a business reality TV show together with the mayor of Tbilisi and heads of the two other large banks. In 2010, Lado served as a judge on the Investment Banking Awards panel of The Banker magazine.[/acc]
[acc title="Jeff Q. Booth 84BBA 94MBA
Principal, Dixon Hughes Goodman LLP
Alumni Service Award"]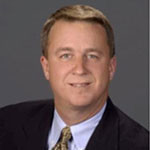 [highlight]Jeff Booth[/highlight] is a Partner with DHG Healthcare, Dixon Hughes Goodman's national healthcare practice. He has 30 years of experience with the healthcare industry, serving as a thought leader and trusted advisor for clients across the spectrum of the industry.
He has guided a wide variety of clients in developing and implementing comprehensive strategic, operational, financial and growth solutions. Jeff's specific experience includes helping guide healthcare institutions in their planning for and adaption to changing payment models, care continuums and physician practice dynamics.
He currently serves as an adjunct professor at Rollins School of Public Health at Emory University and also teaches at the Goizueta Business School at Emory.[/acc]
[acc title="Peter Corbett 03BBA
CEO, iStrategyLabs
Alumni Entrepreneur Award"]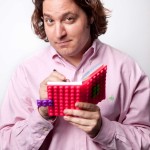 [highlight]Peter Corbett[/highlight] is the founder and CEO of iStrategyLabs – a digital agency that develops solutions to clients' challenges and brings them to life in the online and offline world. He's widely known for his marketing acumen coupled with a deep technical background, and a focus on community building. His client work includes brands like Disney, ESPN, ABC, NPR, PBS, GE, Microsoft, NASDAQ, Intel, GEICO, American Eagle Outfitters, Pinkberry, Honest Tea, Coca-Cola, Crate & Barrel/CB2, Chase, Rosetta Stone, The US Army, Deloitte, McKinsey, Volkswagen, Audi, Ford, Hilton, Double Tree, Embassy Suites Hotels, Marriott, Sweetgreen and more.
His experiences as a programmer beginning at age 9, designer at 12, concert producer and b-schooler in college, TV producer and ad agency strategist combine to provide a perspective that can only be described as strikingly disruptive.
A tireless champion of innovation, and disruptors everywhere – Peter has become a globally sought after speaker and mentor. His network extends deeply across the US, into Finland, Amsterdam, Barcelona, London, India and beyond. He remains a definitive connector and leader among Washington DC's creative and technology community having spent years as a grassroots organizer driven to build a healthy ecosystem for entrepreneurs in the nation's capital.
He has mentored half a dozen startup accelerator classes, advised hundreds of early stage tech companies, founded the massive DC Tech Meetup, and created the 12,000+ person DCWEEK festival.
He's frequently called upon by media such as Good Morning America, Time Magazine, NPR, the Washington Post, CNN.com, Inc. Magazine, WIRED and GigaOm to provide his perspective on technology, entrepreneurship and innovation.[/acc]
[/accordion]
Previous Alumni Award Winners
[timeline src="https://docs.google.com/spreadsheet/pub?key=0Ann3UIFK4V7kdDc3a0hzZjlWaHJHbXJCUW1icUlmWXc&output=html" width="100%" height="400″ font="Georgia-Helvetica" maptype="toner" lang="en" ]