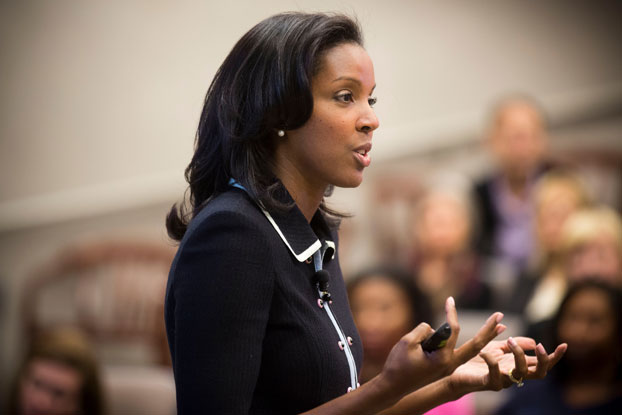 Dear alumni and friends,
I enjoy this time of year for many reasons. Flowers explode into bloom, and trees sprout fresh leaves. In what seems like the blink of an eye, winter doldrums give way to warmth, optimism, and . . . graduation.
Most who work in higher education don't like to think about how many students they have seen come and go. Every year in spring we are forced to reconcile the work we've done.
While I experienced Emory's commencement as a faculty member more than a decade ago, I am looking forward to celebrating this event in the role of dean. I get the opportunity to shake the hands of our students as they begin the next chapter of life. For some, it's a move to a new city or job. For others, it's returning to a career with a new title or opportunity. Every May our students leave campus and take a step over the threshold of their own future. I'm excited for them.
But what have we done to prepare them for tomorrow? The future of work depends greatly on our ability to educate the next generation of leaders. It's a responsibility everyone at Goizueta takes seriously. Our track record in preparing students for the ambiguity of the world is unquestioned. Our job placement numbers are among the best in the world, and we teach in a collaborative environment suitable for the global venues many of our graduates find themselves in.
In this issue of Emory Business, we talk about the future of work. I hope you enjoy it for its insights, but, more so, I hope it inspires you to take your place in shaping the future of business.
I believe business schools should be in continued service to the entities that support them. That includes various corporations that hire students and provide valuable data and chances for research.
Spring reminds me of the great opportunity we share.
So, as we take some time together to examine the future of work, let us not forget the role we play in supporting the Goizueta community and its efforts to develop tomorrow's leaders.
Enjoy the issue!
Warm regards,
Erika James
John H. Harland Dean
Goizueta Business School
Professor of Organization & Management
erika.james@emory.edu