Erika James, John H. Harland Dean of Emory University's Goizueta Business School, delivered her annual Town Hall address Wednesday afternoon to a capacity crowd of faculty, staff and students. James, who is entering her fourth academic year leading the school, took the opportunity to detail success stories from the past calendar year and inspire action as the school nears its centennial celebration.
James began by detailing the historical foundation of the business school one of the oldest in the nation. As customary, she then detailed the inspired leadership and inspiration the school gains from its namesake — Roberto C. Goizueta.
James unveiled a set of guiding principles in her first Town Hall in September 2014. Those principles fit within the school's new strategic framework and, according to James, codify what it means to be a part of a business school with such a powerful legacy and history of success.
Guiding Principles
Garner influence with multiple stakeholders
Foster collaborative engagements
Acquire valued resources
In the past year, Goizueta faculty members and/or research has been featured in major media publications, including The Wall Street Journal and The New York Times.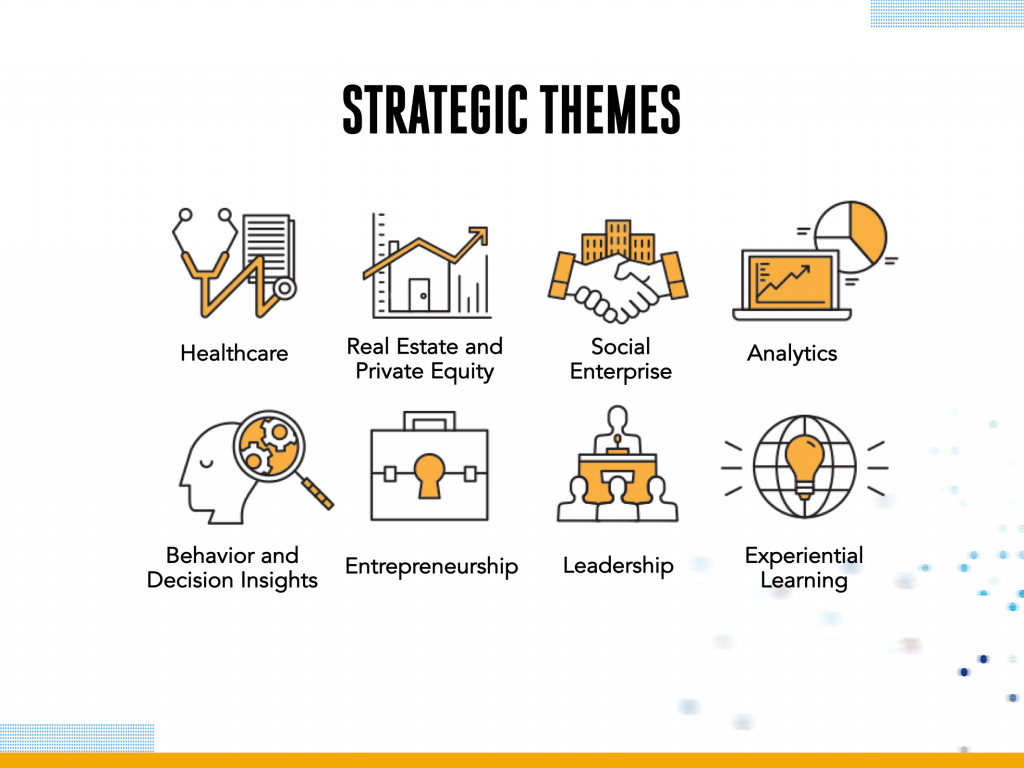 James also spoke of student influence, including a 96-percent placement rate for BBA students three-months post graduation and a 95-percent rate for MBA graduates.
The employment numbers remain among the best in the United States.
James detailed new, collaborative business partnerships and revealed that, in the past calendar year, giving from individuals, corporations and family foundations increased from just more than $3 million to close to $19 million.
For new students, faculty and staff in attendance, James reviewed the school's strategic initiatives. Created in 2015, the focal areas cross between research, academic and market interest and serve as a guide for gathering resources and raising the influence of the school.
James concluded the presentation unveiling aspects of "Goizueta Beyond," a campaign designed to showcase the power business plays in the world and how Goizueta Business School's strategic strengths can impact the community.
"Goizueta Beyond is our charge to the world to restore business to its rightful role as a catalyst for positive and lasting change in society," James said.