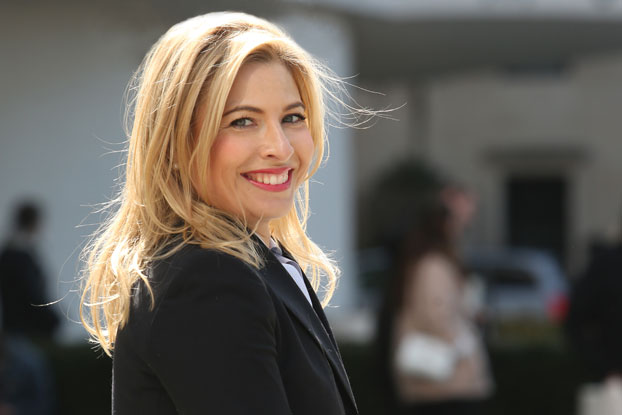 With expertise in strategy, polling, and data, her strong analytical skills are not readily associated with a career in fine arts. Nonetheless, Elizabeth Jacoby 00BBA, vice president of BSJ Fine Art, has used such skills to advance her unique firm—a strategic art consulting and valuation company. "Our ability to make the qualitative into quantitative is among our most valuable competitive advantages," says Jacoby. "Because before you can do anything in the art market, you have to understand the value of art. That's what we do." And by "we," Jacoby means herself and BSJ Fine Art Founder/President Beverly Schreiber Jacoby, PhD—aka "Mom." Emory Business met up with Jacoby to learn more about her business endeavors.
EB: How has the art market evolved, and where do you think it's going?
Jacoby: Two relatively recent transformations are occurring in parallel. First, the Internet. Dealers traditionally employed arbitrage tactics when they bought a work of art, restored it, and then sold it for a premium, often in a different currency. Now there is an online database publicizing global sale records, so a buyer can ask, "Didn't you just buy this two months ago?" and capture the dealer's margin. Second, the industry used to be much more wholesale oriented, but now auction houses appeal more to retail customers. With that, art has gone from a private to public affair. People want to be seen buying and discussing art. They want to keep up with the Joneses, and there are a lot of Joneses.
EB: What advice would you offer individuals looking to invest in art?
Jacoby: Liking art and wanting to be involved in the art world is a pursuit that should never be discouraged. But you don't have to buy art. You can go to museums, galleries, and art fairs. You can look at and learn about art and make connections with people who take a similar interest in art. The most economical way to "invest" in the art market is to start by investing your time. Then invest your money. That will give you the best "returns." We aren't very good art pushers. That isn't our bread and butter. The wide breadth and the extreme depth of knowledge needed to navigate smoothly through the intertwined world of fine art, that's our bread and butter.
EB: What do you think are the advantages and challenges of working with family?
Jacoby: Well there is a lot of job security! But seriously, it requires a lot of work, discipline, and a tremendous amount of understanding. Also, trust is an essential factor with family and with clients.
EB: How has the BBA program helped shape your career development?
Jacoby: Tremendously. I entered Emory thinking I would be pre-med, but it didn't take long to realize that wasn't for me. Once I found the business school, I became such a hand raiser! Goizueta gave me the perfect balance between structure in core classes and freedom via electives. I had incredible professors, classmates, and resources. Coming back to campus these past few years to talk to students about the art market has been a privilege for me and my mom and a great way for me to give back to a school that gave me so much. —Meredith Farahmand