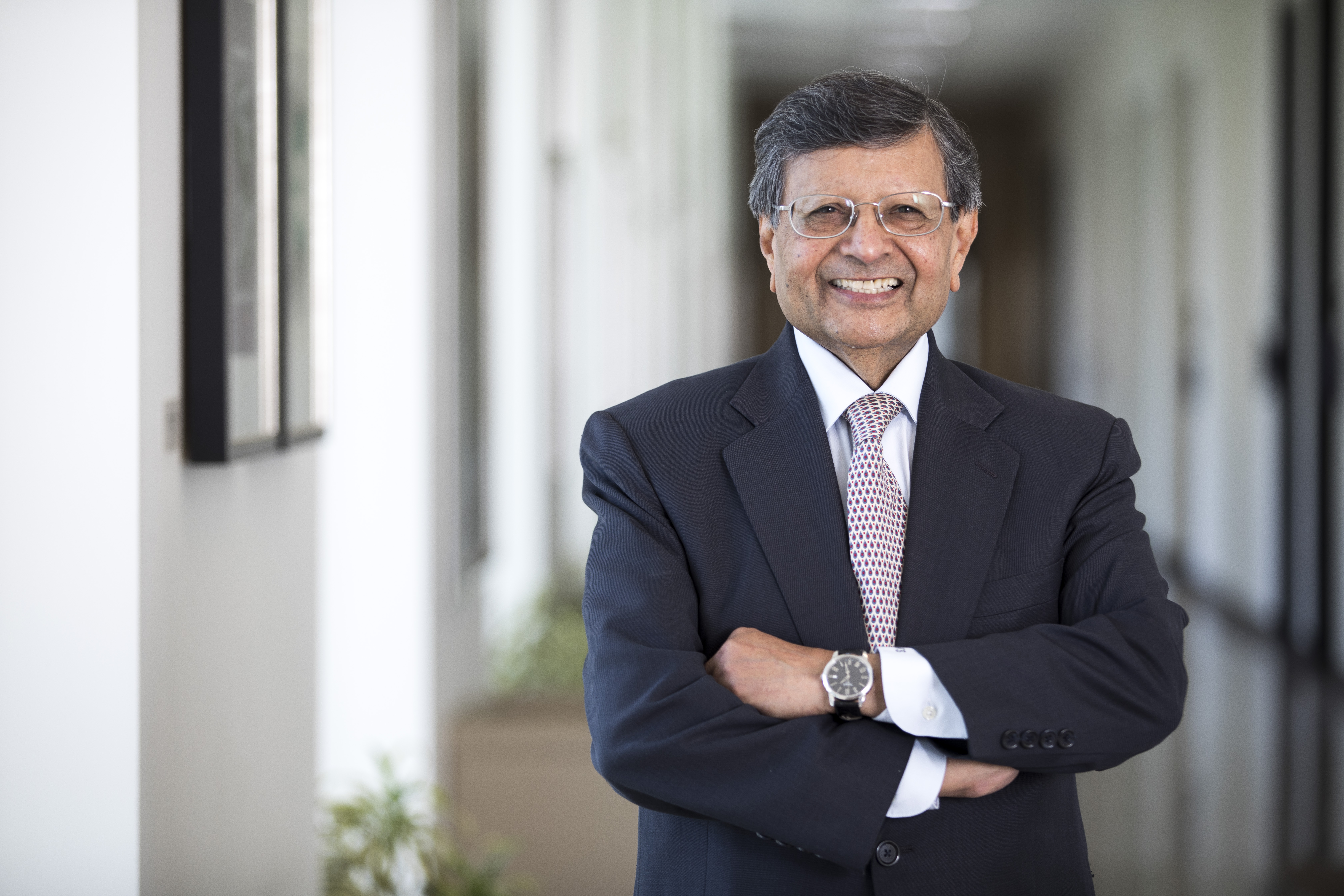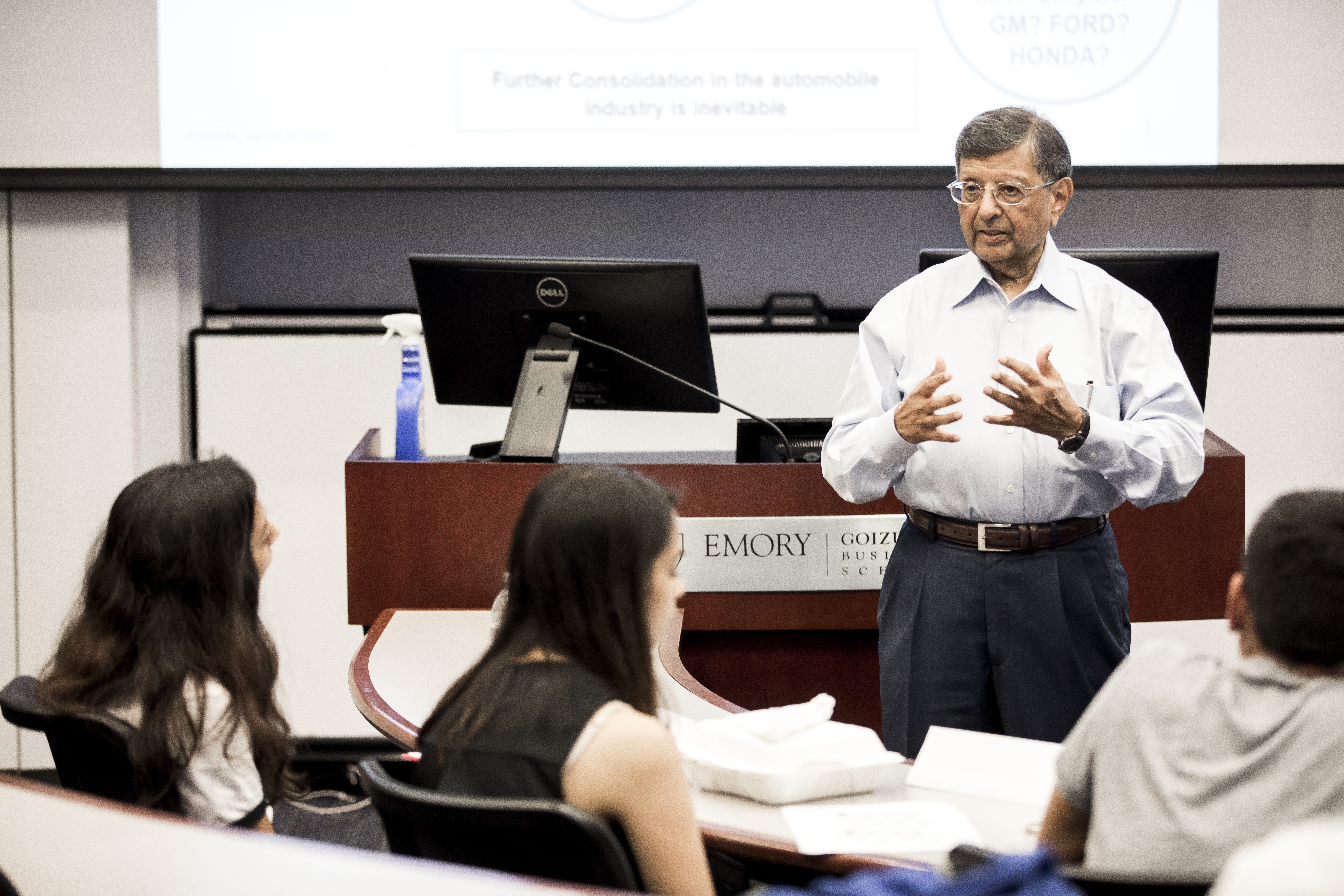 There is something about the ease with which Jagdish Sheth engages an audience that makes him a consummate lecturer and teacher. The chaired professor of marketing enjoys nothing more than posing questions to a room full of students, drawing out their potential by encouraging them to participate as he connects the dots between the products and services they use or know and an array of factors that impact industry.
On a sunny day in early September, Sheth had an extra reason to smile. He turned 80 on September 3 and hasn't missed a beat. With nothing more than a soft voice, smiles and a few trademarked PowerPoint slides, Sheth soon has the 40 BBA students discussing the current state of the auto and aircraft industries. During class, Sheth noted that technology has made it possible for four players to coexist, but this is often a temporary occurrence: the Rule of Three prevails in all industries.
The author of more than 30 books and hundreds of journal articles, Sheth's journey from India to the U.S. and then international acclaim is one of humble beginnings and a thirst for knowledge. His passion for education, his global perspective and his sense of humor make him highly relatable in any setting, especially the classroom.
"In my class, the message is there are no wrong answers, because it isn't a formula. It is your perspective, your view, and so long as you can back it up by logic and evidence, your answer is as good as anybody's." — Jagdish Sheth
"I like that the information we learn is actually applied and not just theory," noted Annie Kuo 20BBA, of Sheth's class. "Every other week we do a case study and have to examine how different companies respond. I like that it's real life."
It's his experience and global perspective that keep students engaged. Sheth teaches two sections of Seminar on Global Marketing, one to MBAs and another to undergraduates. In the BBA class, he has many students with origins outside the U.S., and he makes a point to incorporate the industries and cultural norms of those students' countries into the class discussion.
"I know many of the Indian students because my wife, Madhu, and I host a welcome reception for incoming freshmen and their parents every year," Sheth said. This academic school year, Emory welcomed 53 new students from India. Along with the Office of Global Strategic Initiatives and Emory College administration and development officers, the Sheths help alleviate the anxiety many parents feel having their children living 8,000 miles from home.
Ultimately, Sheth's longevity in the classroom is due to his joy of learning, especially from his students.
"During our active class discussions of a case, sometimes a student presents an interesting idea, and I think, 'Maybe I need to do a little more research. Fascinating, I never thought like that.'"