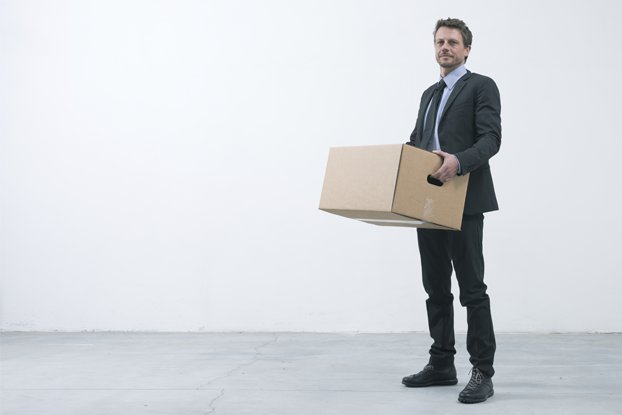 A tax-efficient environment, well-educated workforce and agglomeration economy are just some of the reasons Fortune 500 companies are moving to the Atlanta area.
Robert Kazanjian, a Professor of Organization and Management and Vice Dean for Programs at the Goizueta Business School, said many top companies that are in the market to move have a list of traits a new city must have to be considered.
The Atlanta area met those qualifications recently when announcements were made the Porsche and Mercedes-Benz would move their headquarters to the city. General Electric is also considering multiple locations, including Atlanta, for many of the same reasons.
Quality of life, a strong transportation infrastructure — including a major airport and highways — cost-of-living for employees and quality of education are among the main reasons top company executives choose a city.
"Set up shop in an area that's going to make my workers more productive," said Thomas Smith, Assistant Professor in the Practice of Finance at Goizueta. "Do I have a big enough city to have a smattering of talent where I can pull in gaps?"
Mercedes is moving about 1,000 employees to Sandy Springs because of lower costs, proximity to a factory and government incentives. Porsche is bringing 400 employees (100 new to Georgia) near Hartsfield-Jackson International Airport from Sandy Springs in what is the company's largest investment outside of Germany. The $100 million facility, which will take some employees from Chicago, includes a test track, technician training center and fine-dining restaurant.
Porsche's move represents $15 million in tax incentives, including about $10 million in property tax abatements, which Kazanjian said is a typical incentive because the area is labeled an "enterprise zone." Such zones are designed to spur development in an under-served area.
According to the Wall Street Journal, Georgia reportedly offered $23 million in tax incentives to Mercedes, which is moving from New Jersey. More than half that amount came in tax credits given by the state in exchange for each new job brought to Georgia.
The Atlanta area is large enough, Smith said, where a company wouldn't have to pay 20 percent above market value to poach employees from competitors. That, combined with highly-educated graduates from regional schools like Emory University, Georgia Tech, the University of Georgia, Clemson University and Auburn University, sets the area apart from other Southern cities like Charleston, S.C. and Charlotte and Raleigh-Durham, N.C.
There are also plenty of reasonably-priced areas to live.
"It has a large city flair without the large-city craziness," Smith said.
Many of these moves primarily involve the top two levels of management and corresponding support staff, Kazanjian said.
The timing could signal more stability in the economy.
"We're coming out of a recession, and with a recession comes uncertainty," he said. "Companies don't tend to do a lot when there's uncertainty."
Economic development officials in Georgia have been aggressive toward attracting new companies, and industries, such as media and motion picture, in recent years. Kazanjian added the value for states and municipalities is there's a sense of "stickiness" with companies following major moves.
"Companies don't tend to move all that often," Kazanjian said. "And when they do expand, they tend to do it closer."
The agglomeration economy — like 10 car dealerships within two square miles — is evident, Smith said, because these companies, while in different industries than established Atlanta companies like Delta, Home Depot and Chick-fil-A, help attract employees who are spouses of employees from those companies.
"Making family decisions becomes easier when you have more firms," he said.
Smith said these agglomeration economics are not necessarily common. For example, there would typically be six to 10 companies in the same industry or field bunched together in an area or community. In Valencia, Calif., for example, there are more than a dozen aerospace companies.
These companies come together and helped each other grow because they pull from the same resources, such as suppliers, labor pool and capital.
"In this case, we have a corporate headquarters pulling in other corporate headquarters because, for all purposes, they are pulling from the same resources —a deep pool of human capital talent," Smith said.
As more companies add to that agglomeration economy, others could take notice.
"We think the infrastructure in the States has changed," Daimler Chief Executive Dieter Zetsche was quoted as saying in the Wall Street Journal. "The South is much more relevant than it used to be. We think it is like a new start, a rejuvenation of our company to make that move."