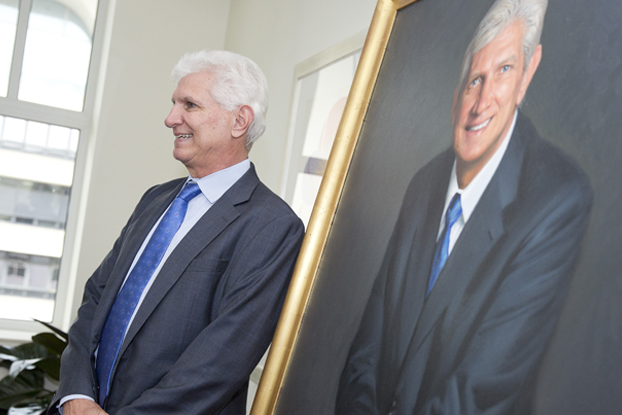 Former dean Larry Benveniste's likeness joined other past leaders on the fifth floor of Goizueta Business School this week. A portrait of Benveniste, who remains on faculty, was unveiled by current dean Erika James.
Benveniste served as dean for eight years before stepping down in 2013. In that time, three research centers were founded at the school and MBA job placements rose among the top-20 business schools.
Benveniste also led the school through the Great Recession, possibly the most turbulent time for business education and the economy at large.
The portrait was made possible through fund raising.
Photos by Allison Shirreffs