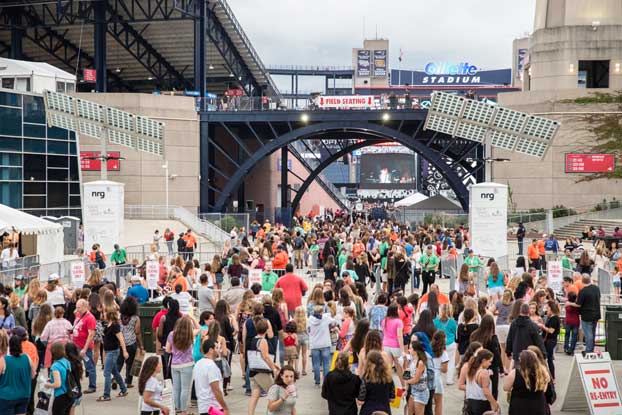 Winning the Super Bowl is certainly a boost to the NFL team that lifts the Lombardi Trophy. However, it doesn't guarantee universal marketing success.
A professor at Emory University's Goizueta Business School recently released the newest version of "fan equity" rankings, which — for the first time — combines more than 15 years of attendance data and four years of social media metrics.
The New England Patriots moved to the top spot this year while the Atlanta Falcons inched up the leaderboard to No. 19.
"Dynamic Fan Equity is calculated using current fan equity and the trend in fan equity from the team's social media performance," writes Mike Lewis.
"Fan Equity is based on the most important consumer trait – willingness to spend.  Social Equity captures fan support that occurs beyond the walls of the stadium and skews towards a younger demographic.  The key insight that allows for the two measures to be combined is that there is a significant relationship between the Social Media Equity trend and the Fan Equity measure.  Social media performance turns out to be a strong leading indicator for financial performance."
Further details on the complete list can be found here.