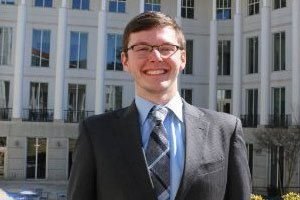 Jack Delaney Koval 16BBA passed over the weekend after a car accident in New York. Koval, a native of Rochester, N.Y., was a member of  Alpha Kappa Psi Fraternity and recently began a career at Centerview Partners in Midtown Manhattan.
"I know many of you will remember Jack as an inspiring classmate, an invaluable team member, an engaged leader, and a dear friend," Sr. Associate Dean and BBA program director Andrea Hershatter wrote in a message to the Class of 2016. "We in the BBA Program Office are deeply touched by this tragedy and feel the loss not only of a treasured member of our community, but also of a gifted business person who would certainly have gone on to accomplish many great things."
Hershatter said there will be plans to honor Koval's memory further at the start of the Fall 2016 semester.
Goizueta junior and AKPsi President Grace Cleland spoke with The Emory Wheel this week.
"Jack was so intellectually curious," she told the Wheel. "He always wanted to know more and he wanted to share with people and have really stimulating conversations with everybody around him. He was so creative and so intelligent."
For arrangements and other details, click here.