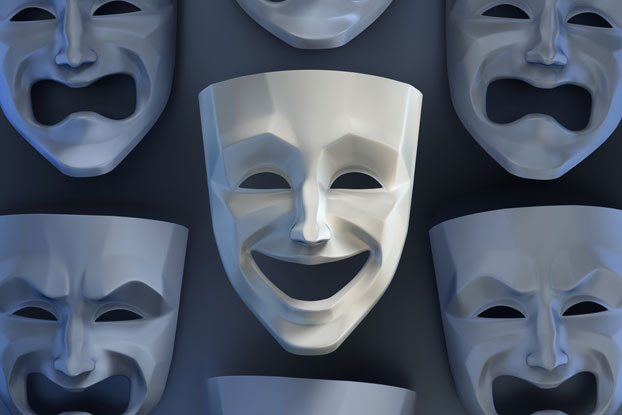 A project aimed at helping business students gain confidence through acting that began at Carnegie Mellon University will take place at Emory University this Spring.
A new class for MBA students will take place at Emory this spring. The Executives OnStage mid-semester module will be held at Emory this February over the course of three days. The module is a project to help business students gain confidence, communication and leadership skills through acting. The program has its roots in a popular course offered at Carnegie Mellon's Tepper School of Business for more than 20 years.
The module is designed and offered by the developers of the original CMU seven-week course: Professor Geoffrey Hitch of CMU and Goizueta Business School's Michael Prietula. Hitch taught acting and directing at CMU's School of Drama and the Royal Central School of Speech and Drama in London. While a faculty member at CMU, Prietula sought to build a course to help MBA students become better public speakers and leaders. The solution? Teach tried-and-true methods of stage acting. The approach has been tested and refined with thousands of students, innovators, business leaders and executives in America, London, Amsterdam, Qatar and China. It was also applied by a Nobel Laureate preparing his acceptance speech.
The module at Goizueta will cover an introduction to the fundamentals of stage acting in an intimate, highly-experiential class setting with roughly 20 students.
"This is a unique approach and we think we have it down," Prietula said. "The feedback over the years has been phenomenal, and this is a chance for our students to be taught by one of the best acting instructors and directors who understands the context of 'live' business communication"
Hitch's past students include Leslie Odom Jr. — a Tony award winner for his role in Broadway's Hamilton — Zachary Quinto (Star Trek), and Rufus Sewell (The Man in the High Castle and Victoria).