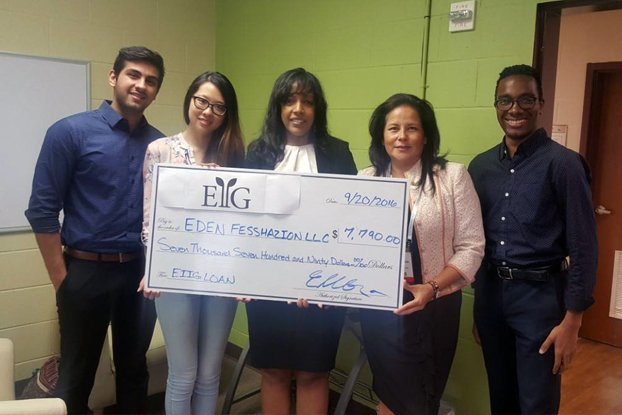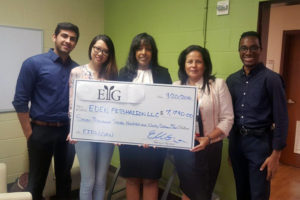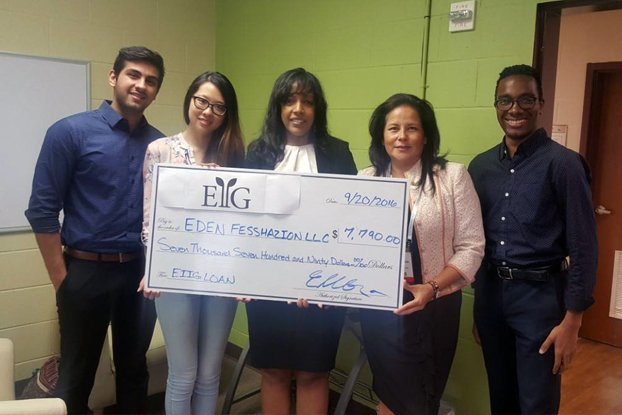 The Emory Impact Investing Group (EIIG), led by undergraduate students, provides no-interest loans to entrepreneurs in Metro Atlanta, largely from historically underserved areas. In doing so, EIIG aims to uplift  communities in Atlanta that need the most help.
EIIG team members contact potential entrepreneurs through a variety of channels. Currently, most entrepreneurs are funneled in through the START:ME Accelerator program run by Social Enterprise @ Goizueta. EIIG team members work with entrepreneurs through a due diligence process. After the loan is made, the group provides a consulting engagement with the business to ensure its continued success.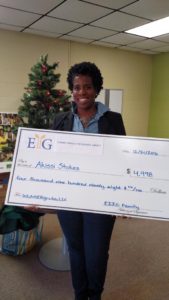 This year, EIIG worked with an increased number of entrepreneurs and welcomed new team members. EIIG worked with local entrepreneur Eden Fesshazion to help her manage a Metro Atlanta law firm that specializes in immigration. The group was able to close the loan earlier this year. Thanks, in part, to the influx of capital, Fesshazion is reaching out to new clients.
"I'm looking forward to working further with Eden [and] continuing the great progress made by the team," says EIIG team member Brandon Hirsh.
Following an extensive review process, EIIG was able to close a loan to Akissi Stokes. Stokes runs a small bakery, Wundergrubs, that sells snacks made with protein-packed mealworms. Stokes will be honored at Emory in early 2017.
Devin Gu, a member of Stokes' team, shares this enthusiasm. "Akissi has been great, and we have a lot of trust in her," Gu says. "She's been on top of everything throughout this tedious process, and we're super excited to see where her business will go in the upcoming years."
In the midst of working with these two entrepreneurs, EIIG explored new ways to fulfill its mission. "It's been pretty remarkable to see EIIG grow from the mere idea it was three years ago to what it is today,"EIIG Cheif Development Officer Joshua Khalif said. Currently, team members are consulting other entrepreneurs in the community, following up on loan closings and prepping new entrepreneurs to become loan ready.
A newly-formed team reaches out to similar-minded organizations in the Atlanta community hoping to find new partners. Another division of the group looks to connect with local schools in order to promote business education.
Casey Rhodes, outgoing CEO of EIIG, has been with the group since its conception.
"It has been great to see all of the strides EIIG has made in 2016: adding new members, refining our consulting services, and expanding our loan portfolio. What is even more exciting, however, is where this group will go in the future," he said.
To learn more about EIIG and stay updated on the group's progress, please visit emoryimpact.com.