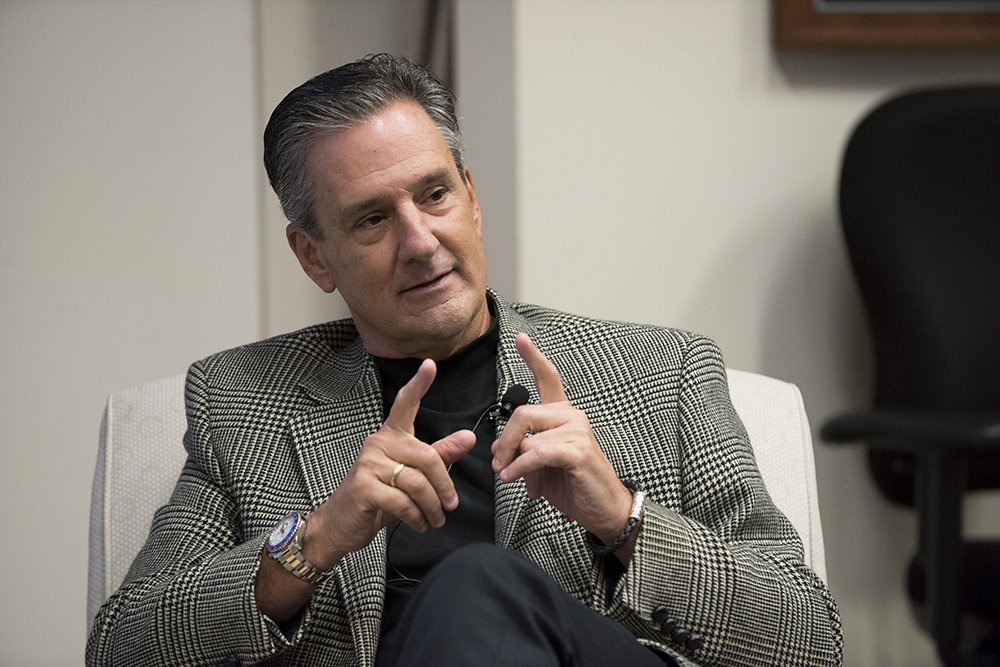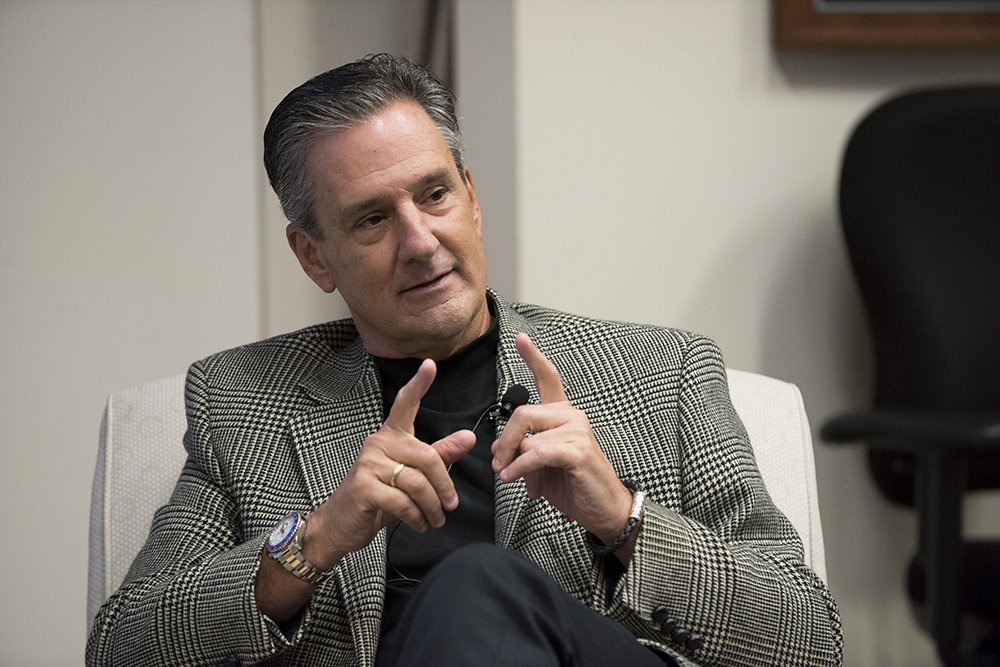 To help kick off the inaugural Goizueta Latino Business Association Distinguished Speaker Series, Javier Goizueta, retired vice president, The Coca-Cola Company, and president of the global McDonald's Division, sat down with Graciela Chadwick, director of Chick-fil-A HELP (Initiatives and Insights) at Chick-fil-A Corporate.
The following is the Q&A between Goizueta and Chadwick:
Chadwick: You spent the majority of your career with Procter & Gamble and then with Coca-Cola. You've held several international roles. What traits do you think are necessary for being a global business leader?
Goizueta: It is important to have a global view. Be open to traveling as much as you can, so you are able to move from culture to culture. We live in a global marketplace. There are nuances by market, but you need to be able to flow in and out of markets and cultures seamlessly to be successful. You have to embrace the culture and find a way to be successful wherever you are.
---
Chadwick: What are the lessons you learned that you have been successful at transitioning back to your roles here in the U.S.?
Goizueta: Mainly to have an entrepreneurial approach. You really learn to be far more of a general manager in mid-management roles when you are working abroad versus In headquarters. You don't have the resources at your disposal, outside of headquarters, that you do in headquarters. I joke that when you work with a corporation abroad in a subsidiary, and need someone for example to hang a painting in your office, you just do it yourself. At Headquarters in a large Corporation you've got to fill out a form, get approval for someone to come to join office to pick up the picture and hang it up. The guy with the hammer is not always the same guy that brings the nails. The point is You become much more resourceful through that experience. I grew up in sales, but in these countries, you learn a lot about finance, marketing, human resources, and the laws and regulations of the country. While at times it seems it's a difficult role, I can guarantee you there will be no better experience for you in your career than living and working abroad.
---
Chadwick: What do you think MBA candidates can do while in school to either prepare themselves to become global leaders or to leverage their existing international business?
Goizueta: Travel, reach outside your comfort zone, learn other disciplines. There's so much to learn from Atlanta's Fortune 500 companies, whether it's an internship or having lunch with associates of those companies and staying connected with them. Always be learning and building your brand as an individual, and building your brain, to prepare yourself for what's to come.
---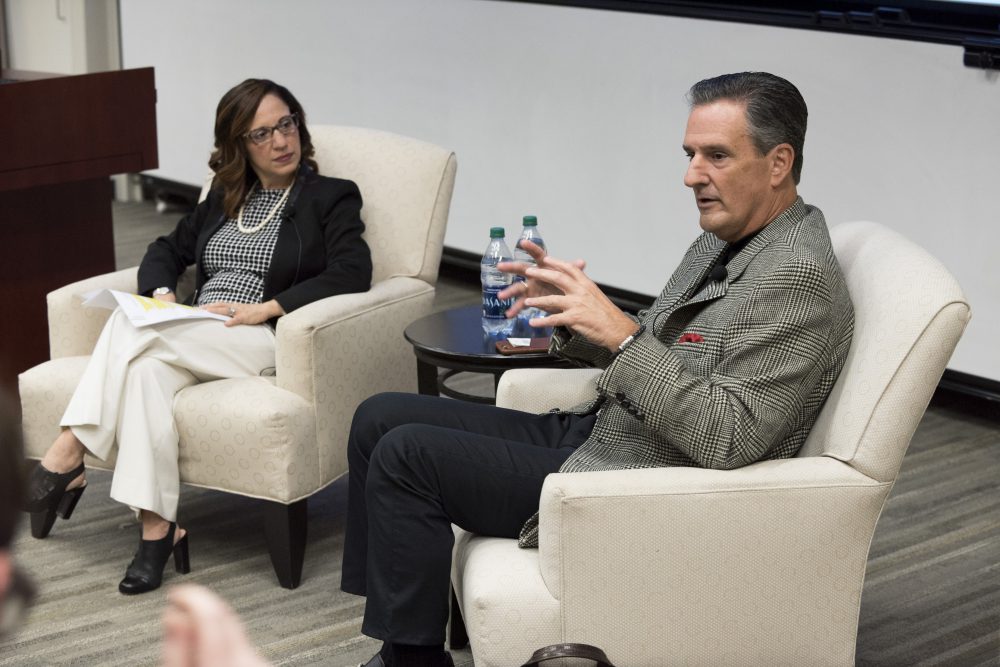 Chadwick: Can you elaborate on the importance of relationships? You said, "Hey, stay in touch with people," and I wonder did you stay in touch also with your international friends?
Goizueta: Nowadays, with social media, it's a lot easier to stay in touch. But Muhtar Kent, the CEO of Coca-Cola, used to say, "Never eat lunch alone." The Coca-Cola Company and McDonald's are successful through vast Systems. Different from Procter & Gamble where most Associates if not all, are Company Associates.
At the Coca-Cola Company, you have the company and You have the bottlers. And the bottlers are their own companies. If the folks at the Coca-Cola Company ask the bottler to do something, that doesn't mean the bottler will do it. They want to understand why it is they need to do it and it has to be a win/win for both the company and the bottler. At McDonald's the System is comprised of restaurant franchisees and corporate Associates. The franchisees really rule the day, it's because they're the ones that own the restaurants and they're the ones that are facing the consumer, just like the bottlers are at Coke. In a System, relationships are paramount.
The challenge that we have moving forward as a society in a social media world is how to build relationships that require face-to-face time. We have to build relationships without the technology and get out there and meet people.
---
Chadwick: We really appreciate your family's connection to Emory. How do you define servant leadership? And what does that mean to you personally, beside your family?
Goizueta: As immigrants, we grew up that way through Dad's belief that we are always indebted to this country. It's this country that accepted us. Whatever that looks like for each of you, giving back is so, so important. None of us got to wherever we are alone. Dad always said that the only thing you take with you is what you've learned. Everything else can be gone from one day to the next. That's why education is so important, what you learn no one can take that away. What you buy can be taken away in a split second.
---
Chadwick: Of all of the lessons that your father shared with you when you were growing up, what's the one lesson that you believe you applied the most across your professional career or your personal involvement?
Goizueta: Dad told us it doesn't matter what you pick in life as a career. Pick whatever your passion is, but commit to one thing. You've got to be the best you can be with your God-Given talents. He once said, "If you're going to be a priest, go to the seminary, be a priest, but work hard to be the Pope." Give 110 percent every day, and try to make it to the top. But you don't control making it to the top; what you control is giving it 110 percent every day.
View the Gallery
[ngg_images source="galleries" container_ids="12″ display_type="photocrati-nextgen_basic_slideshow" gallery_width="800″ gallery_height="400″ cycle_effect="fade" cycle_interval="3″ show_thumbnail_link="0″ thumbnail_link_text="[Show thumbnails]" order_by="sortorder" order_direction="ASC" returns="included" maximum_entity_count="500″]