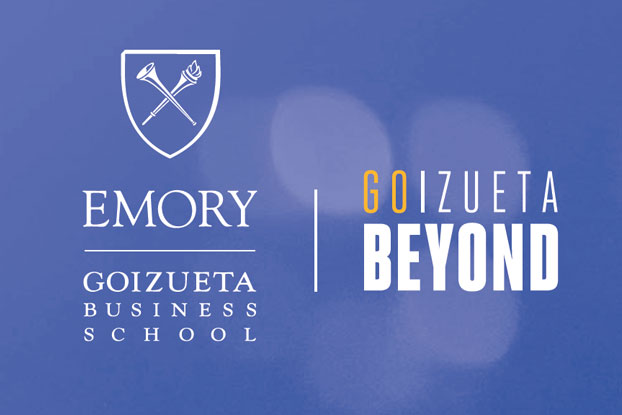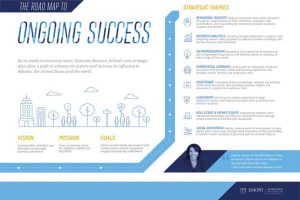 In Fall 2016, Goizueta Business School unveiled its new strategic plan to alumni and stakeholders. The plan was the centerpiece for the Fall 2016 Emory Business magazine
"Goizueta is in the position to not only impact the world through quality research and education, but to model our values in a way that elevates an image of business tarnished by recession, poor leadership, crisis, mistrust, and staid goals," Dean Erika James said.
James isn't suggesting impending doom for the business community but she does see more than enough opportunity for business schools like Goizueta to lead the way with business integrity.
"High-quality education … That's table stakes for a top institution," James said. "To be truly distinctive as a business school, we must do two things. First, we must be intentional about identifying mutual benefit between our efforts and the myriad industries we serve. Then, we must leverage our distinctive culture and values to make sure these efforts have meaningful impact."
Goizueta began the process by identifying several strategic themes with crucial intersections across education and industry. These themes also align with the school's proven expertise. From there, the school channeled the university's longstanding mission and its namesake's lived values.
"Emory University is more than a top-20 research institution, and Roberto C. Goizueta represents more than a name stamped on the side of our building," James said. "Our history can be the force that fuels our goal of raising the stature of business – and Goizueta Business School."
This is omnipresent in James' mind and evidence of how Goizueta will go beyond its current state as it approaches its 100th anniversary.
"I believe business schools should be in service to the business community," James said. "We are about more than excellent academics for students or a consistent vehicle for career success. We are about adding value to the world through research, problem solving, and lifelong learning."
More on the strategic plan and 100th anniversary of Goizueta Business School will be shared via a new campaign, Goizueta Beyond.
More on the Strategic Plan
[accordion]
[acc title="Mission and Vision"]
Goizueta business school will be the voice, authority, and influence of meaningful business performance that ignites passion to drive lasting change and be a community of choice for learners, leaders, and educators who are admired for positively influencing the world of business.
[/acc]
[acc title="Strategic Themes"]
Through a comprehensive process of interviews, research and collaboration with Goizueta stakeholders, the school identified a number of thematic directions capable of driving overall success. Focused on areas that combine  existing strengths with external need, these topics offer immense opportunity for business impact through research, student success in the marketplace and mutually beneficial partnerships across industries and fields. Strategic themes include:
With the goal of raising awareness of and support for Goizueta throughout the global marketplace, these initiatives provide the ideal landscape for success as the school approaches its 100th anniversary and beyond.
[/acc]
[acc title="Plan Goals"]
Attract premier faculty and student talent

Clarity around distinction, and the value Goizueta provides the business and academic communities, can encourage potential students, faculty and partners to more strongly consider us for their professional scholarship and personal development.

Create greater external engagement
Better communication of the potential in working with Goizueta means clearly articulating a narrative for why recruiters should hire students, why businesses should support research and why industry should invest in insights.
Engage and equip key stakeholders
To harness the power of the Goizueta Alumni Community, the school must be more intentional about providing proof of excellence so they can confidently and informedly act as advocates on the school's behalf.
[/acc]
[acc title="Framing Principles"]
Garnering influence with multiple stakeholders
Engaging collaboratively across areas and organizations
Acquiring valued resources
[/acc]
[acc title="Innovation Fund"]
In Fall 2016, Goizueta conducted its first call for proposals in its newly-created Innovation Fund. Below is a summary of initial proposals. The proposals, submitted by faculty and staff, showcased a range of ideas to expand on strategic themes. Funds awarded will be used to test the viability of these ideas in real-time, giving us the ability to execute new directions without compromising our existing budget.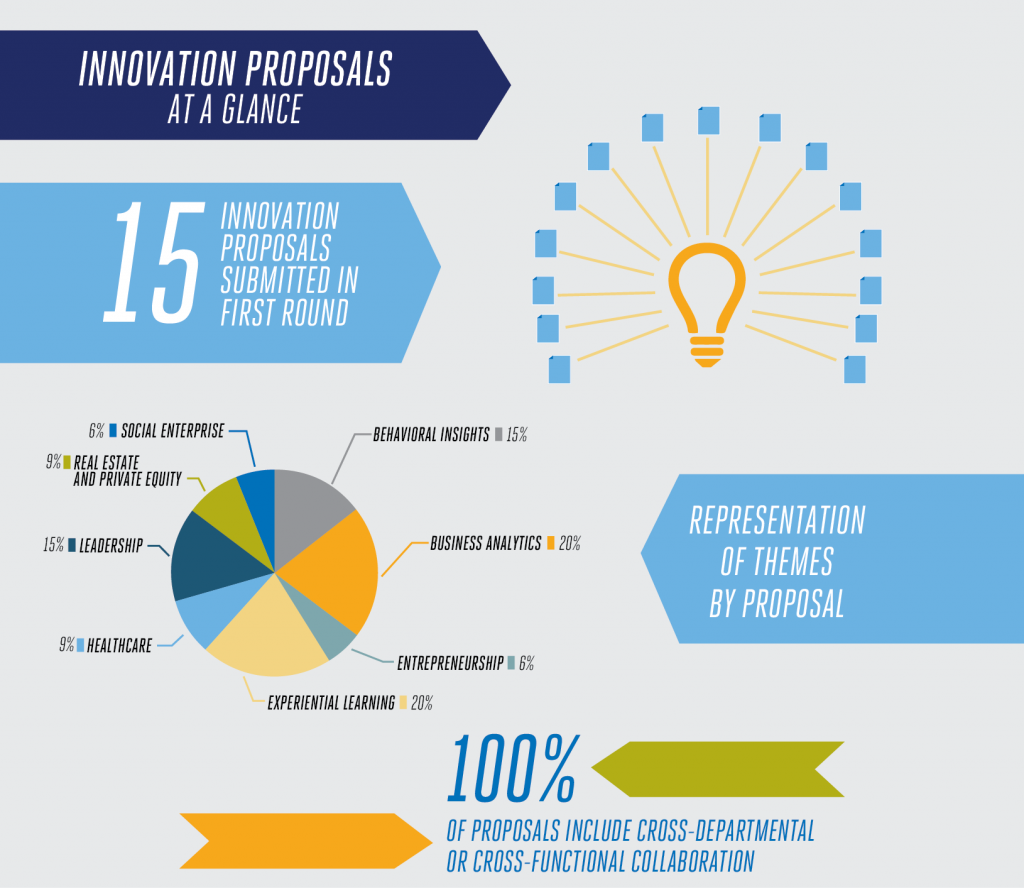 [/acc]
[/accordion]
More on Goizueta Beyond