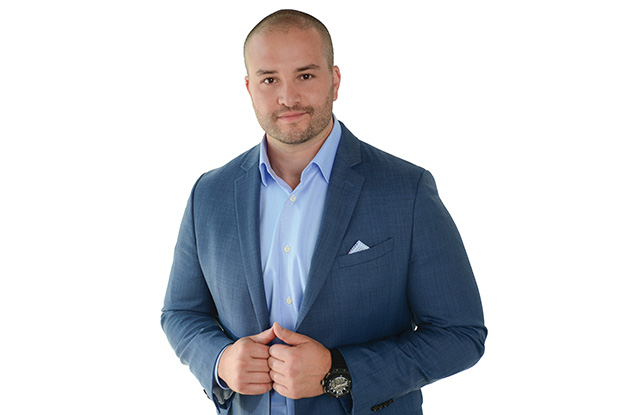 Ever since he spent childhood hours sweeping the warehouse floors of his family's food distribution company, Joshua Sigel 02BBA has had a passion for food. Add to that a love of technology, and you've got the perfect recipe for his current job.
Sigel is COO of Redwood City, California–based Innit, an "eating technology" company that answers the age-old question "What's for dinner?" by leveraging smart technology and health consciousness. The company is developing what Sigel calls a "connected food platform"—a centralized hub that coordinates shopping, preparing, and cooking while adapting to the user's routine. The technology incorporates Innit's deep understanding of food and translates it to the consumer via smart appliances and devices.
Sigel's role at Innit brings together his knowledge of the food industry and technology. And although his father once advised him to stay away from wholesale food distribution, Sigel's trajectory has always stayed close to the food orbit.
At Goizueta, Sigel fostered an entrepreneurial spirit in classes like Ideation with Joey Reiman, an adjunct faculty member in marketing, and honed leadership skills as president of the BBA Council.
Armed with these skills and more, he took a job in consulting with Deloitte and worked on accounts like Ross Stores Inc. and The Coca-Cola Company. Then a funny thing happened.
"I quickly realized a lot of the opportunities and problems I saw in large companies were the same ones I'd observed with my father's firm, just on a smaller scale," he says.
Eventually, Sigel rejoined the family business. With his father's support, he focused his efforts on maximizing supply-chain efficiencies. Leveraging technologies helped him excel.
"I developed this keen interest in applying technology to the consumer experience instead of just to the supply-chain process," notes Sigel.
In 2007 when the company was acquired by United Natural Food, the largest distributor of organic and natural food in North America, Sigel stayed on and was promoted to national vice president of IT operations and innovation, where he and his team played an instrumental role in creating consumer-facing technology platforms. He went on to serve as CIO of Natural Market Food Group, an organic and natural food grocery store and restaurant chain, where he led the development of one of the most advanced mobile payment, loyalty, in-store kiosk, and online ordering systems in retail food and food service.
As his enthusiasm for merging food and technology increased, the food industry's response to this change proved tepid at best.
"I was thinking of leaving the food industry altogether because I felt that it was not at the forefront of innovation," admits Sigel. "I have always had this need to make a real impact. I've always wanted to be a serial disrupter."
An encounter with Eugenio Minvielle, the former president and CEO of Unilever North America and future founder of Innit, would renew his interest.
"Minvielle shared his vision to build a company that would transform lives by helping people eat and live better," explains Sigel. "I was excited about the possibilities."
When Innit launched in 2015, Sigel's expertise and drive made him a perfect fit to join the start-up. Today he is responsible for the day-to-day operations at Innit, including engineering, culinary tech, product and platform strategy, design, marketing, sales, and business development.
"We aim to disrupt the consumer experience across the entire food ritual—from meal planning and grocery shopping to chopping, sautéing, and plating," says Sigel. "If we can help people more seamlessly orchestrate dinner, then we can help people eat better and feel better. If we can do this, then we can make a real impact."
—Meredith Farahmand