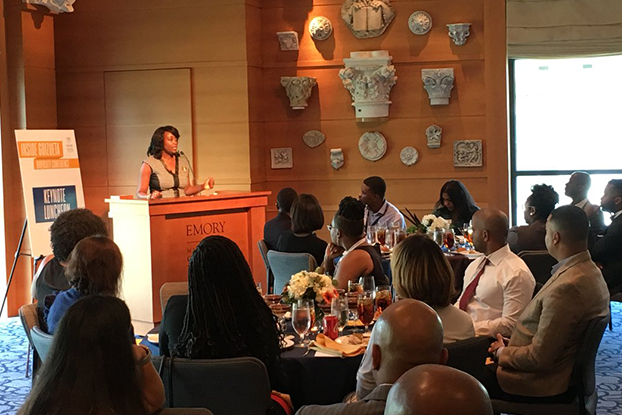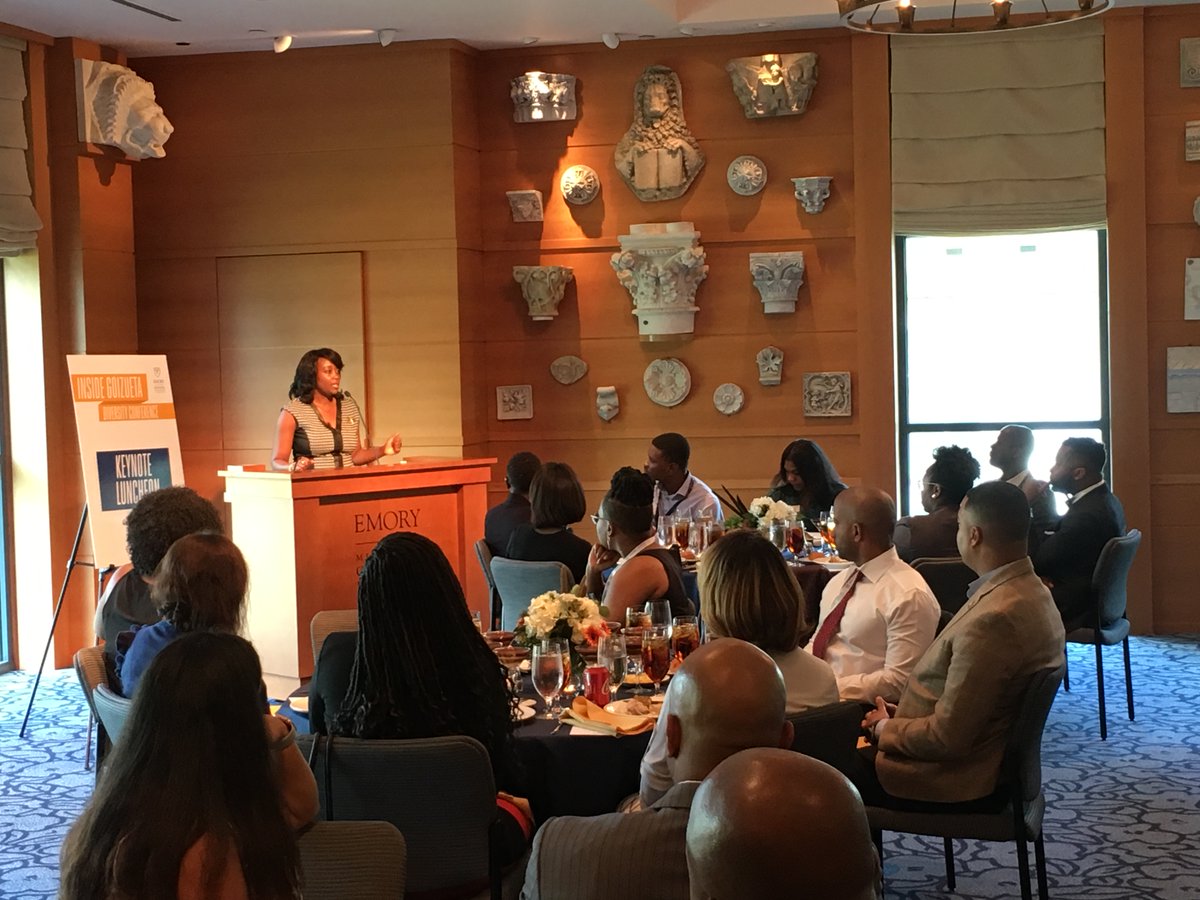 Speaking as the keynote for the Inside Goizueta Diversity Conference this past fall, Kristin Bolton-Keys 10MBA encouraged a room of current and prospective MBA students to find moments to take a stand or, as in the case of former San Francisco 49ers quarterback Colin Kaepernick, take a knee.
Such "knee moments," as Bolton-Keys calls them, don't have to be large or politically charged.
"You have made a commitment," she said. "You are looking at business schools…Who is to say you can't fulfill or work on your knee moment while you are here at Goizueta?"
The annual conference introduces prospective students to the Goizueta experience and diversity initiatives. This year's event also included a discussion on social justice by James Roland, senior director of civic and community engagement in Emory University's office of Campus Life. Additionally, attendees reviewed various aspects of the school including career services, experiential learning initiatives, and enjoyed the annual International Potluck dinner — a hallmark of diversity initiatives at Goizueta.
Such activities and other experiences helped guide Bolton-Keys' path. She still considers Goizueta a part of her family and a "home."
When she arrived on campus, Bolton-Keys thought she "had her knee moment planned out." She came to Atlanta in 2008 for an MBA that could gear her career to supporting women- and minority-owned businesses.
After graduation, she accepted a job at American Express in digital marketing, a field with few women. But, when she was laid off, she "made another knee moment" and moved deeper into digital technology.
She found ways to make a lasting impact and be a champion for diversity.
Bolton-Keys moved on to Capital One where she was the only African American on a mobile marketing team of nearly three dozen. She is now director of digital product management at Hilton Worldwide.
"Knee moments can be fluid," she said as a last round of encouragement. "You may have some that are greater than others but you have a choice to make certain experiences or setbacks part of your knee moment."