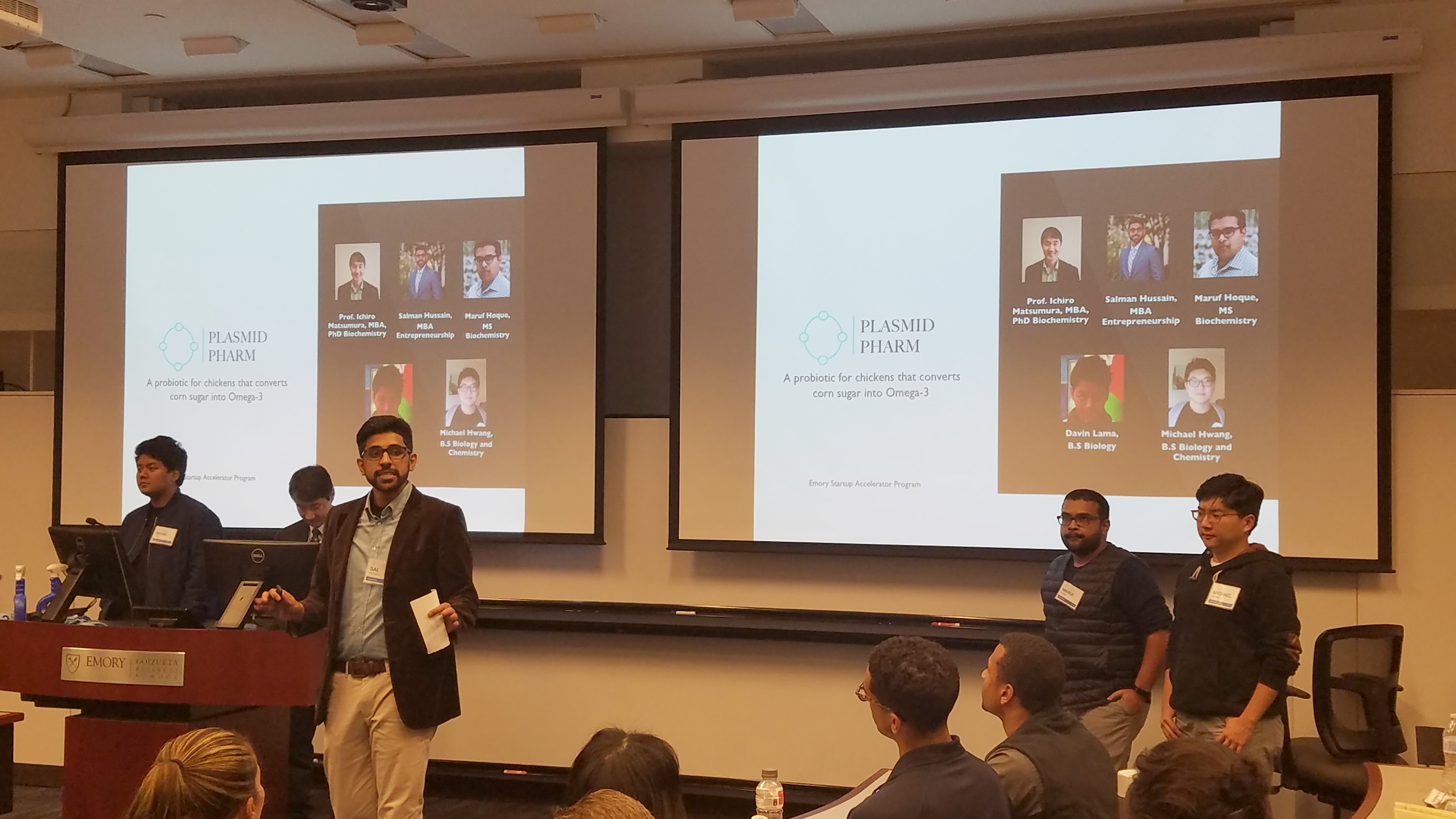 For 10 weeks, 11 startups brainstormed, collaborated and executed during the first ever Emory Startup Launch accelerator program.
Funded by a grant from the Goizueta Creativity and Innovation Initiative, the program is designed to guide early-stage founders through a defined process to help take ideas and test them with customers to help develop a better business model. The accelerator is offered to the entire Emory community, including students, faculty, staff and alumni who have the entrepreneurial spirit.
The 10-week course recently came to a close with 11 startups presenting their new business insights, all of which used new skills learned during the course.
Ed Rieker, adjunct faculty member at Goizueta, teaches the course alongside Robert Kazanjian, Asa Griggs Candler professor of organization and management, and Kurt Ronn, advisor and mentor.
Rieker said one of the first lessons of entrepreneurship he teaches in the class is the ability to slow down.
"When we think about an idea, we start to envision what it could be, and we start to think about solutions," Rieker said. "Entrepreneurs love to make stuff, and they just make stuff as fast as they can. But what I'd like you to do really is to stop, slow down and notice things."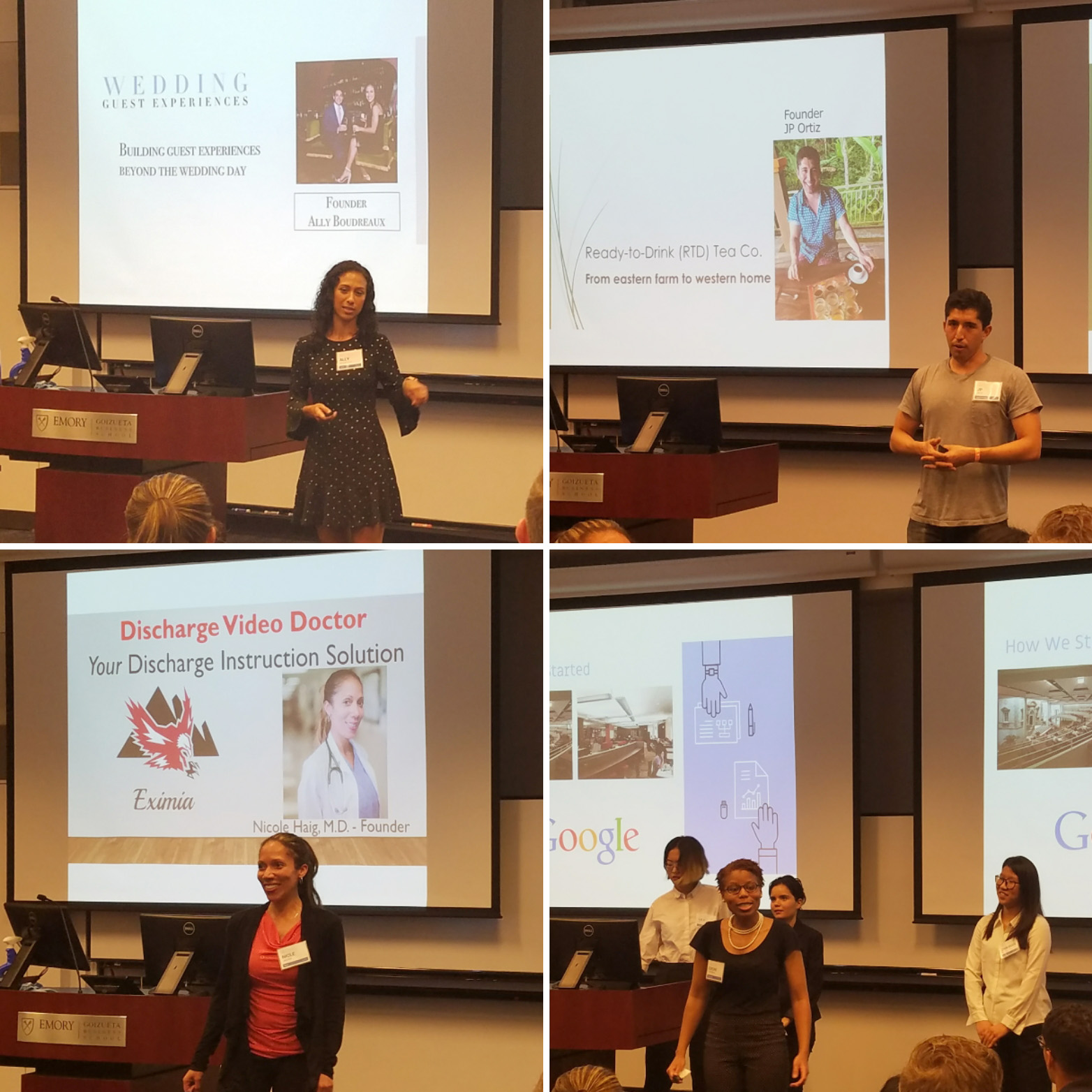 Through the course, students develop tools and processes to search for repeatable and scalable business models.
"We do these things over and over again, and we call it evidence-based entrepreneurship," Rieker said. "With this methodology, I don't give opinions anymore. I just say, 'Show me the evidence. What evidence can you bring to me that you have something that shows demand?'"
The group of students, or Cohort 1, completed nearly 1,300 micro-transactions, meaning each student went out and talked to buyers or users. It also meant each student completed a micro-offer where they've presented something and tested it to see if there was demand.
"What we believe that we're working on and have discovered is really a process that's reliable, scalable and sustainable," Rieker said. "I really look forward to seeing all of these entrepreneurs on the cover of Forbes."
Although this 10-week course came to a close, Rieker said they will be doing another program for full-time startups starting in June and are accepting applications.
Cohort 1:
Ability Enabled
Eboni Freeman
Zhaohan Li
Lily Xu
Isadora Martins
Courtney
Eximia
Fresher
Inez Daniels
Tommy Lampley
Grape Connect
MASA
Yixiang Li
Pragati Prasad
Fadi Pulous
PAVE
Plasmid Pharm
Ichiro Matsumura
Maruf Hoque
Sal Hussein
Michael Hwang
Davin Lama
Ready-to-Drink Tea
Wedding
WODLeader
Alex McDonald
Jeff Kim
Mehmet Bajin