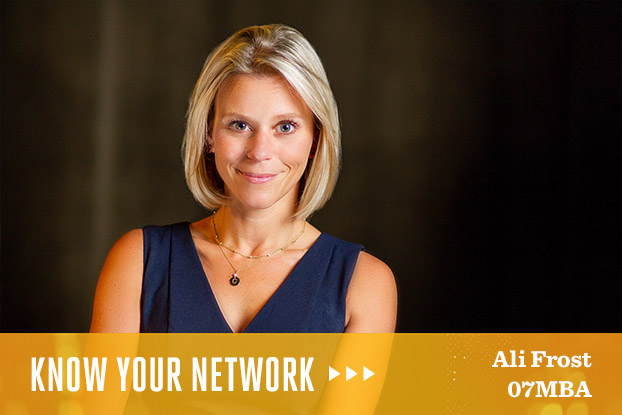 Goizueta alumni hold more than a coveted degree from Emory; they also boast a wealth of life experiences and business know-how. In this ongoing series, EmoryBusiness.com will share their sage advice and perspectives, which you can add to your own toolkit.
---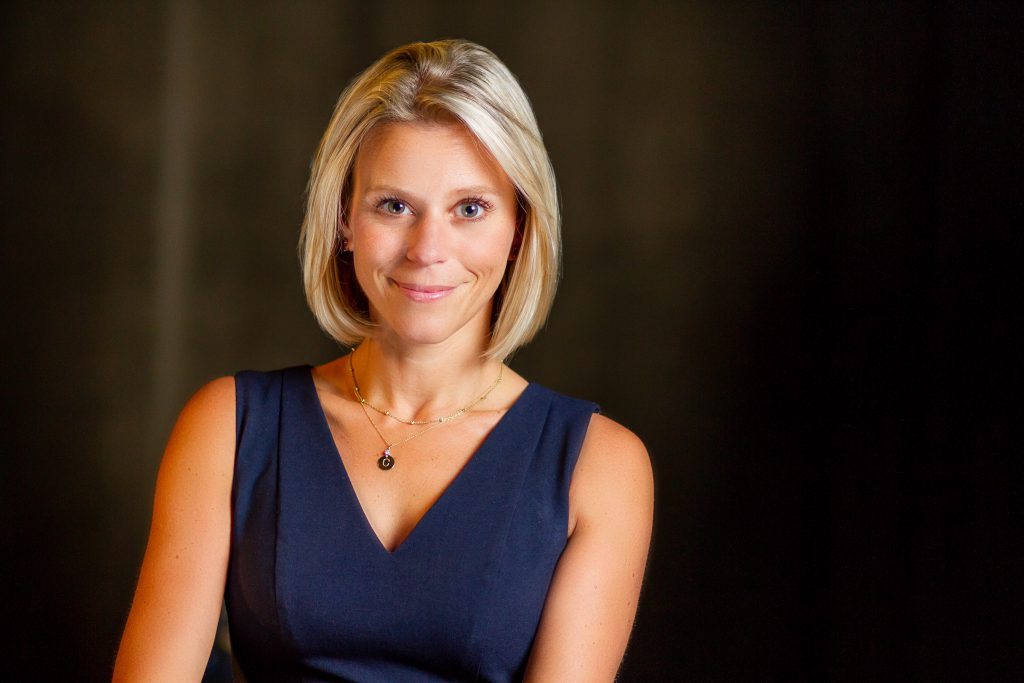 Ali Frost 96C 07MBA
VP of Marketing
Greg Norman Company
What influence from childhood still resonates with you?
When I would come home with a 95% on a test, my dad would ask me, "What happened to the other 5 points?" He wasn't asking to demotivate me, rather to help me understand what I got wrong or why I got it wrong so that I could learn from my mistakes. I've taken this to heart in my own career, as well as to encourage my team—if you make a mistake, not only is it ok, it's human and expected. It's what you learn from it and how it helps you improve.
Who inspires you and why?
One of my professional mentors reinforced that you can't do it all, and you're never going to do everything right all the time. As a woman, you wear many hats—professional, mother, wife, daughter, etc. If you're excellent at ONE of those things (not all) every day, then you've succeeded at life.
What's the best career or life advice you've received?
Two pieces of advice that have resonated with me most and have contributed toward my success in the workplace:
Listen more than talk.
Do the hard stuff first – paraphrasing Mark Twain's quote: "If it's your job to eat a frog, it's best to do it first thing in the morning, and if it's your job to eat two frogs, it's best to eat the biggest one first."
Share the way you work through a complex problem (personal or professional).
I try to define and focus on the end goal. I then determine what is in my control and what is not—something I didn't fully understand the importance of early on in my career. Then, I clearly communicate these two elements to my team. I feel that clear communication and collaboration can drive success, keeping your team aligned and part of the process. Lastly, I make sure not to jump directly to tactics—strategy is key in achieving your end goal.
What's on your music playlist?
Vampire Weekend, Ryan Adams, and an occasional 80s throwback, like "Just a Friend" by Biz Markie.
What hobbies or activities do you enjoy outside of work?
Anything with my seven-year old son: ice skating, playing board games, bike riding … and I love visiting art galleries and museums.
How do you define success?
I feel most successful in my career when my team thanks me for being a great leader and helping them grow in their own careers.
What is your favorite app?
Uber and Lyft. Having spent most of my adult life in New York City, I hate driving a car.
What is your best Goizueta or Emory memory?
In my first year, working collaboratively with my assigned team on our group assignments. I don't think I fully appreciated the opportunity at the time, but the chance to learn from people with different cultural backgrounds, work experiences, and perspectives on business and life is the most valuable aspect when I think back to my time at Goizueta.
What is your biggest challenge?
My biggest challenge is stopping myself from always thinking about what's next. Taking a minute to appreciate where I am currently and not the next project, the next job, the next move, etc. … I've improved over the years, but still need to continually remind myself to appreciate the "now."