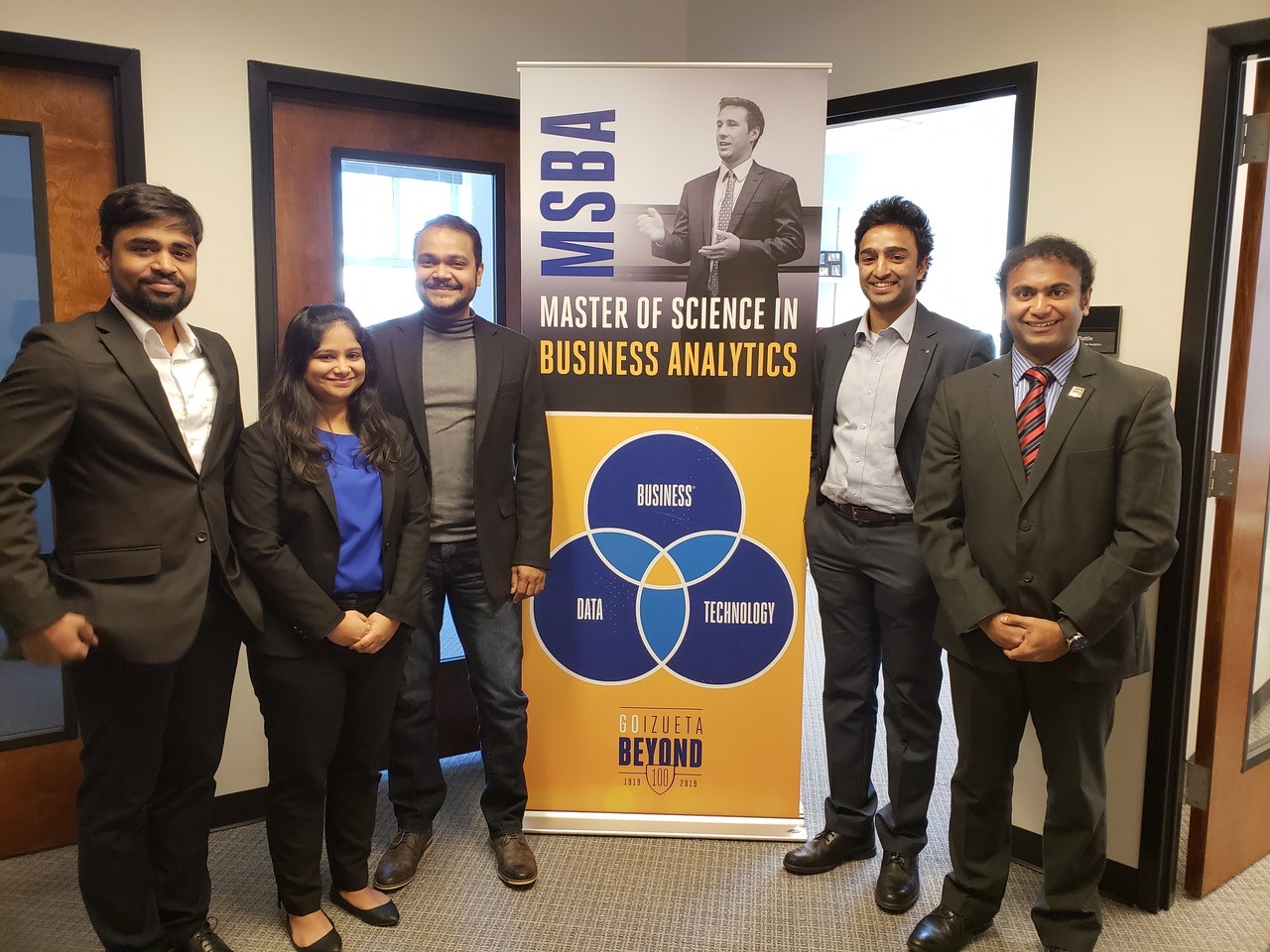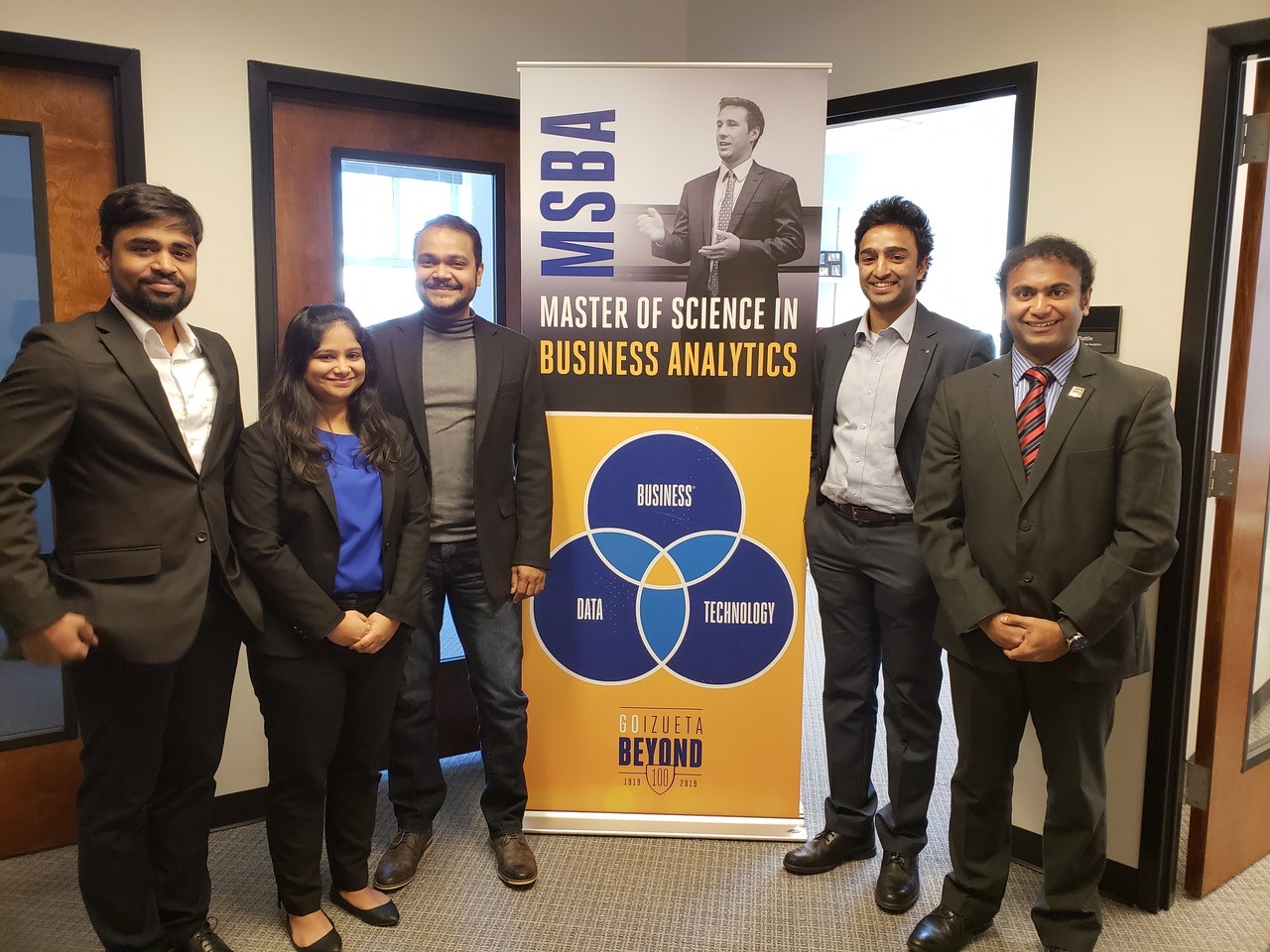 The 50,000 members of the Professional Risk Managers International Association (PRMIA) announced, for the second consecutive year, Emory University's Goizueta Business School earned a spot in the Regional Finals of the PRMIA Risk Management Challenge held in New York City.
Goizueta's team, called The Good Karma, was composed of four MS in Business Analytics (MSBA) students from the Class of 2019, Abhishek Saha, Aman Jiddewar, Pooja Adiseshu and Prajwal Kuchangi. They competed for a $10,000 prize with the likes of NYU-Stern, Columbia, University of Connecticut, and other East Coast schools. Abhishek Saha explained, "We were so honored to be able to showcase our business data science skills through this challenge. The case required us to research extensively, which helped us to turn data into insights. We're so happy to have represented the MSBA program." The Goizueta team presented their case to judges from organizations such as Mathworks, Moody'sAnalytics, TD Ameritrade, RBC, UBS, Phyton Talent Advisors, and many others.
Simultaneously, regional competitions took place across the globe: Amsterdam, Budapest, Chicago, Dublin, Cairo, Edmonton, Krakow, London, Montreal, Moscow, New York, Paris, Toronto, and Vancouver.
Associate Dean and MS in Business Analytics program director Ramnath Chellappa shared, "Competing in the PRMIA Challenge highlights the boundary-spanning nature of what we teach. By being able to speak the languages of business, data and technology, our students were able to grasp the business problem, frame the question and create data-driven solutions."
Learn more about Goizueta's Master of Science in Business Analytics.