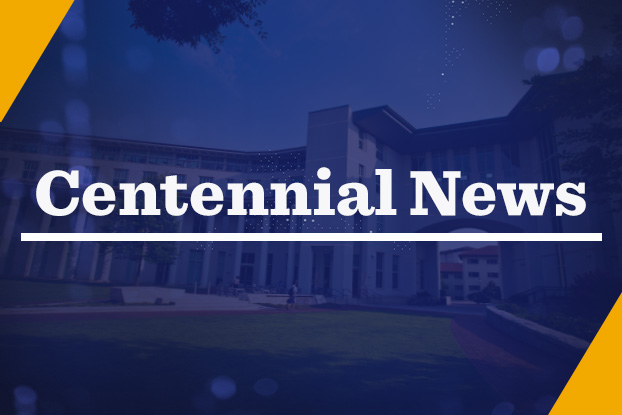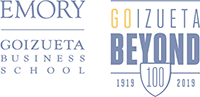 Commencement 2019 – When the Present Meets the Future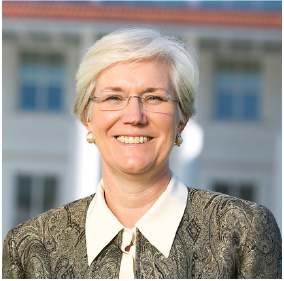 Commencement is such a special, joyous time on campus—particularly in our 100th year! It's honestly one of the best parts of working at Goizueta, when I get to meet our graduates' family, parents, and siblings.
This year we added a special element to Commencement: all of our 2019 graduates wore a tassel with a special Centennial charm. They looked so very happy and confident. And there's no reason they shouldn't be! They've gotten an exceptional education and experience here at Goizueta.
We, as staff and faculty, are confident (and have evidence) that Goizueta has not only provided them with the ability to think critically, but also imparted the skills most sought after in the marketplace. Beyond business ability, our graduates are the kind of people employers seek: bright, team-oriented, diverse, and globally minded.
To that end, we're committed to enrolling and financially supporting a diverse student body who will meet the present and future needs of the world's leading businesses.
It's a little bit of a stretch to say that watching commencement is like watching the business world change for the better. But as I watched each of our more than 850 students move across the stage—making that pivotal move from student to graduate—I was confident they will no doubt be the positive change that we'll see in the business world and beyond!
What do you want to include in the 100th Time Capsule about your Goizueta Journey?
Learn more about how to share your memory to our 100th Time Capsule.
Julie Barefoot
Leader, 100th Anniversary Celebration

---
"What 100 means to me…" Reflections from Staff and Faculty
Jane Hershman 06C and 15EvMBA
Senior Director, BBA Career Management Center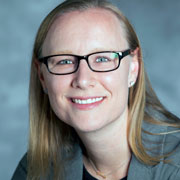 "For me, our Centennial represents 100 years of incredible impact: on students, communities, industry, and the world.
"One way we do that is through our BBA program. It uniquely prepares graduates for the needs of today's businesses through teaching critical thinking and communication skills. Pairing business coursework with a liberal arts foundation separates them from other programs. They can better understand nuanced problems and make thoughtful recommendations by contextualizing them.
"In addition to using these critical thinking skills, the BBA Program does an incredible job of teaching students how to communicate and present effectively. The core Business Communications course and the Professional Development seminar offered through the BBA CMC give our students the poise and polish that our employers cite as a point of distinction for Goizueta and the BBA Program.
"Personally, my Goizueta experience has been transformative, first as a graduate student and then as a professional. It has opened so many doors and enriched my worldview. I'm grateful to have the opportunity to contribute to an institution that has given me so much."

Commencement 2019
May 13, 2019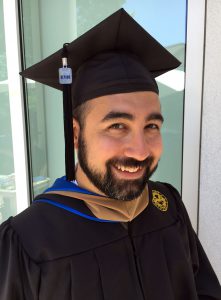 Perfect weather, proud family and friends, and thrilled graduates! What more could we ask for? It was such a wonderful time on campus as we all gathered to celebrate 897 bright, hard-working individuals, determined to make an impact in the world. Pictured: 19MBA Ian McClure in cap and gown and commemorative Centennial charm. Read More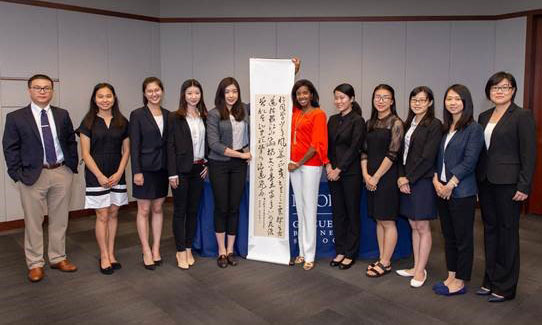 Luke Xie 06MBA created a traditional Chinese calligraphy scroll in honor of our Centennial Celebration. Presenting it to Dean Erika James was Agnes Liu 18MSBA. The scroll will soon be hung in our building for all to see through our Centennial Alumni Weekend (October 25-26, 2019).
---
Featured #GoizuetaBeyond Profile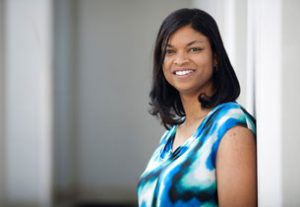 No. 39: Adina Sterling 11PhD
Assistant Professor
Stanford Graduate School of Business
Today's healthiest organizations are making a difference in business, not just a profit. Adina Sterling has examined what powers these organizations. By doing so, she's establishing the path for employees of all levels and backgrounds to make a difference in the marketplace. Read her story and other profiles as part of our 100 stories featured on GoizuetaBeyond.com.

---
Blast from the Past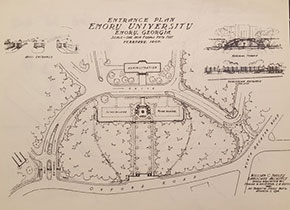 Step by step, we've increased our footprint! Check out this campus map from 1960. It's incredible how Emory's campus has grown and developed.
---
Going Beyond: The Next 100 Years
Help create our GBS Time Capsule!
You can't save time in a bottle, but you can save something for posterity! We're seeking submissions that best represent your time at Goizueta, both personal and professional. The time capsule will be re-opened in 25 years when we celebrate the 50th anniversary of being named for Roberto C. Goizueta. 


---