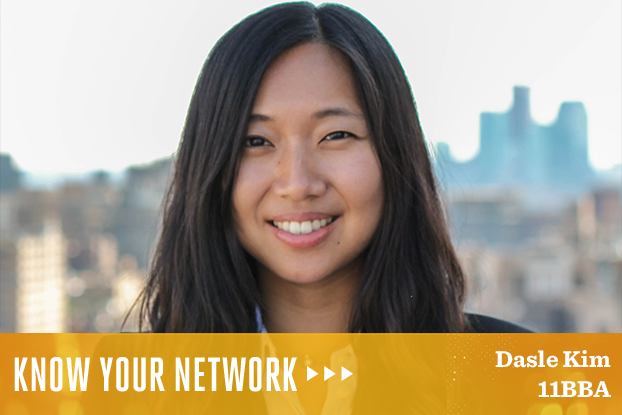 Dasle Kim 11BBA is passionate about building culture and community, empowering others, and delivering authentic experiences for people through marketing, communications, and events. She has 9+ years of program management experience in talent and leadership development, employee engagement and advocacy, and social impact. She holds a BBA in Marketing from Emory University and an MBA from NYU Stern in Digital Marketing and Leadership and Change Management. Outside of work, Dasle enjoys volunteering, reading, and traveling.
---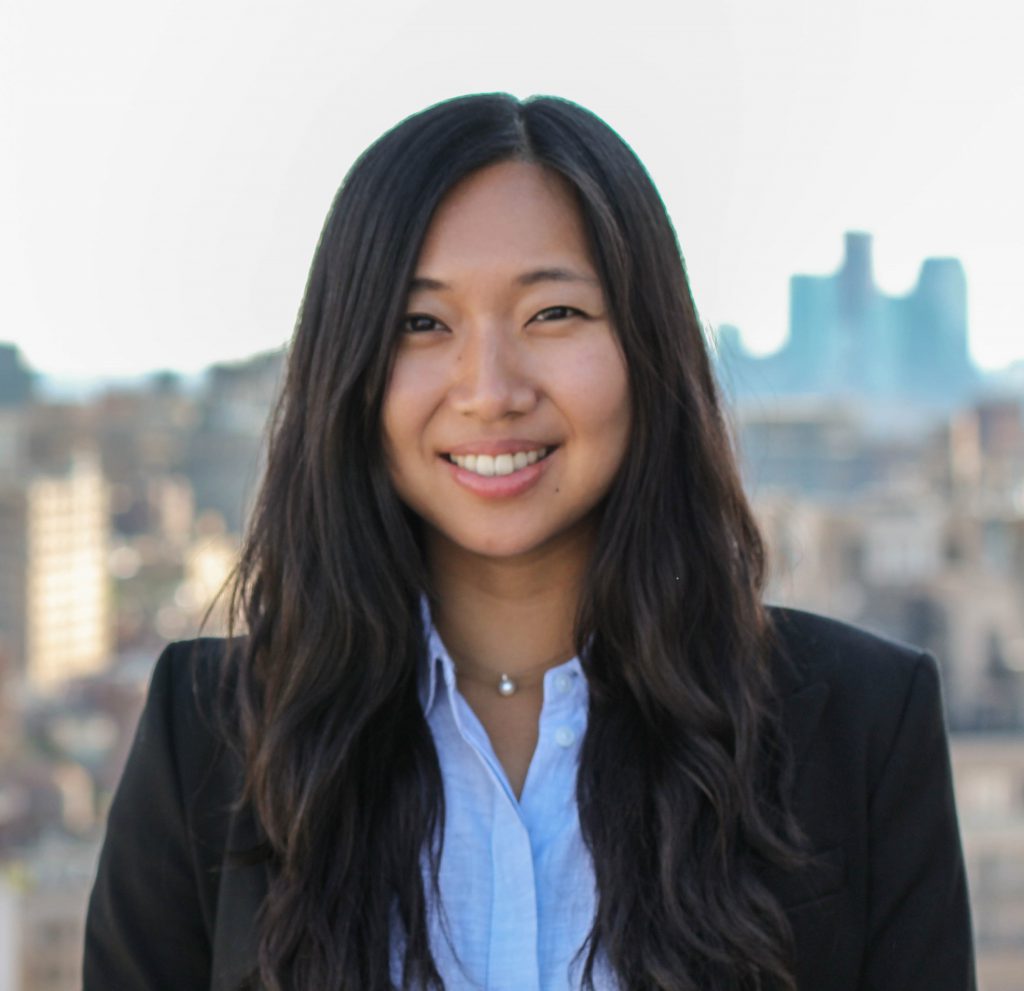 Dasle Kim 11BBA
Employee Advocacy Manager
Sprinklr
Who inspires you and why?
My mother. She is the most beautiful person I know, inside and out. Growing up, she instilled values like love and faith that are so fundamental to who I am as a person today. Also, my mother is the most selfless person who truly lives for others−family, friends, and communities− above herself.
What is the best advice you've ever received, in business or life?
To have a growth mindset. Any setback, mistake, or failure is a learning experience that enables you to do better next time. If you can embrace any challenge (small or big) without fear… you become unstoppable.
What is your definition of success?
To become a better version of myself every day! I'm an extremely goal-oriented person and love to set and exceed daily, monthly, and yearly goals. I track all of my goals and progress, as well as daily reflections and meditation notes in my Bullet Journal. I can't recommend Bullet Journaling more highly – it's an extremely impactful way to keep track of your physical, emotional, and mental well-being and success.
Is there a lasting lesson, memory or skill gained from business school that you particularly remember or credit your success to? Please describe.
I credit my success to the incredible people in the Goizueta and the wider Emory community− the professors who challenged me and encouraged my academic endeavors, and the lifelong friends who supported me throughout my entire college journey (and still do to this day!)
What is a professional moment or accomplishment you are most proud of and why?
In my previous role at Pearson, I was responsible for engaging 32,000+ employees in 70 countries in social impact. This included global volunteer days, company-wide giving initiatives, emergency disaster relief campaigns, and so much more.
Out of this, I am most proud of spearheading an award-winning global social impact partnership with Kiva, the world's first microlending platform. In 2017, our partnership was recognized by Third Sector UK as the "Business Charity Award Partnership of the Year," and the total impact is more than $2.5M USD in loans (and counting!).
What advice do you have for today's business students?
When you leave a company, there are only 2 things that have a lasting impact – your relationships and the legacy you leave behind. Work hard to do your very best in every project or initiative you take on, collaborate, learn, and become an invaluable asset to your team and company. But more importantly, always put people before the work, and you'll have clarity on what really matters.
Please describe some professional and personal goals.
I love the world of business and I plan on building my career in marketing and human resources−with a focus on employee engagement and advocacy−at least for the next 5-10 years. Eventually, I'd like to publish my own book, speak on a TED Talk, and teach. Maybe I can come back to Goizueta one day.
On a personal note, next year (2020) will be my fifth year as a member of the Yelp Elite Squad for Manhattan. I'm aiming to be Yelp Elite for 10 years and beyond! I love exploring new places and sharing my experience with others as part of this online forum.
What fuels your passion for building communities and empowering others?
I immigrated to the US from South Korea when I was just 10 years old – not knowing a word of English. Without the friends, family, teachers, mentors, and communities who believed in me and supported me throughout the years, I wouldn't be where I am today. My hope is to give as many opportunities as I can to help others progress in their career and in life.
Note:
Goizueta alumni hold more than a coveted degree from Emory; they also boast a wealth of life experiences and business know-how. In this ongoing series, EmoryBusiness.com will share their sage advice, which you can add to your own toolkit.