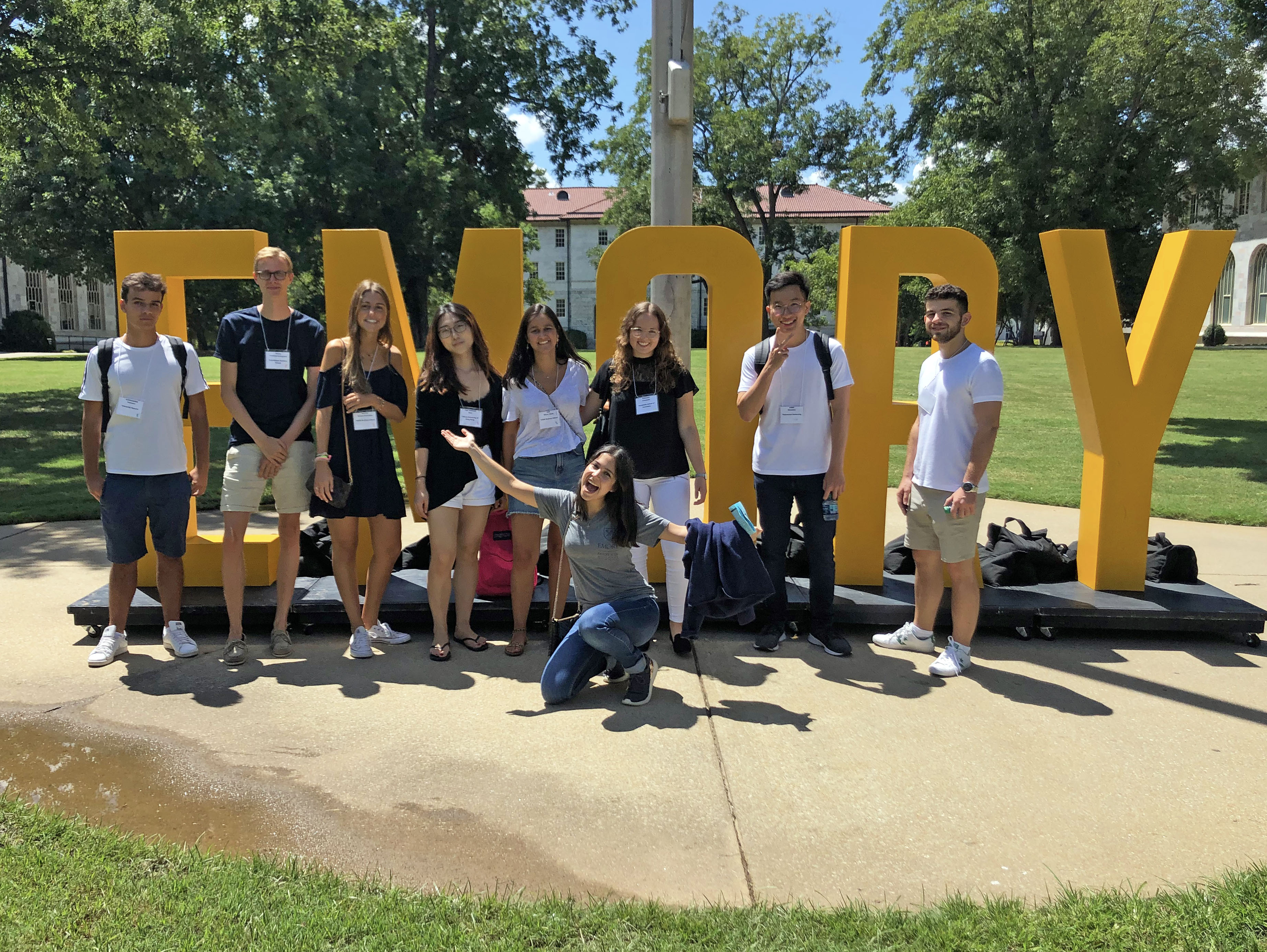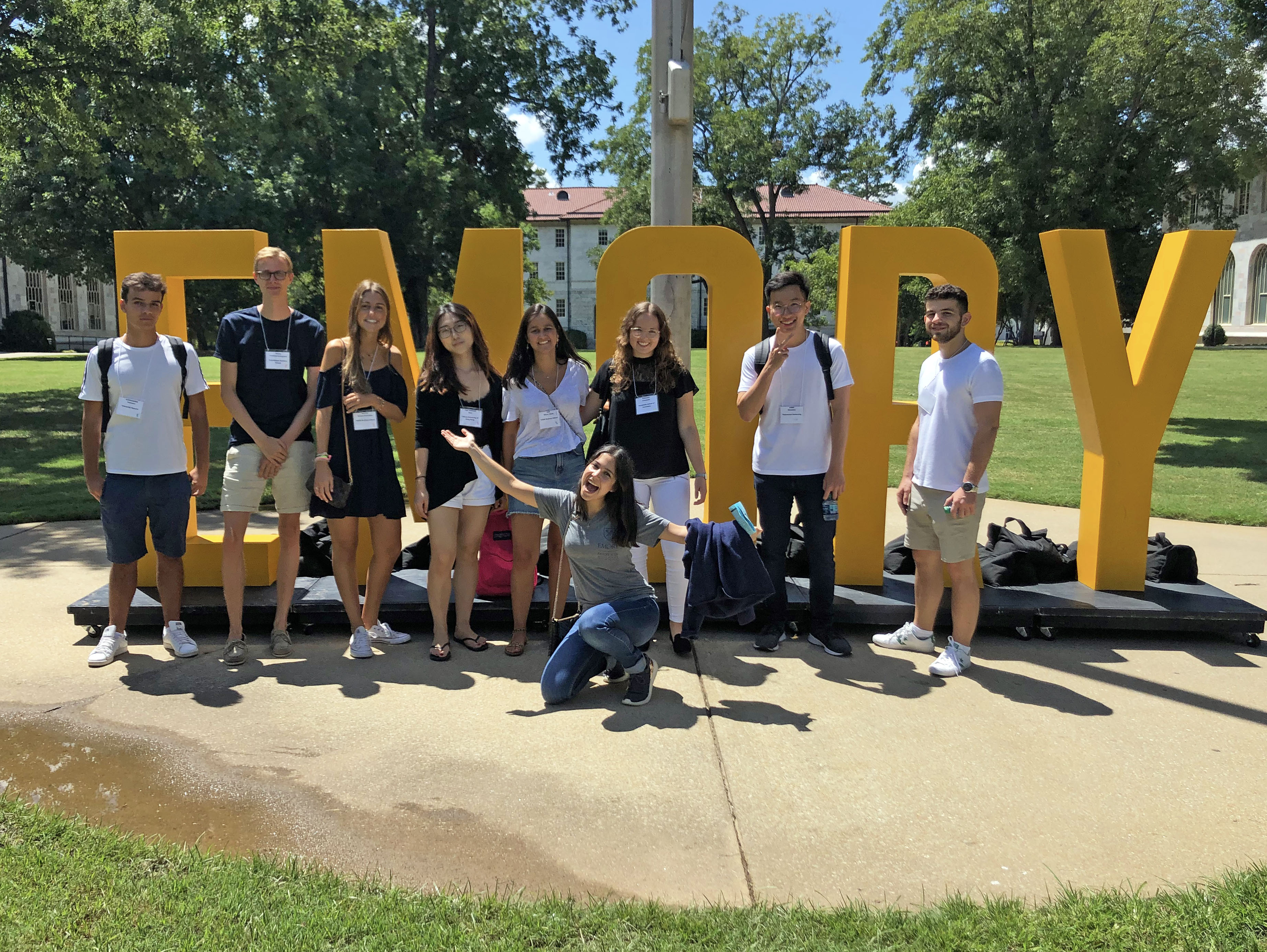 Before each semester, BBA students participating in Goizueta's international exchange program pack their bags and embark on a journey to live and study at partner institutions around the world. This year, 41 Goizueta students set off to spend the Fall semester in 11 different countries across four continents. In turn, Goizueta welcomed 48 students to the United States.
Siddhant Jalan first heard of Emory University while in high school in Chennai, India.
"One of my closest friends was applying to the U.S. for undergraduate studies, and he kept telling me, 'Emory's such a great university for business,'" Jalan said.
Completing an undergraduate degree in the U.S. wasn't feasible for Jalan, but when he saw Emory listed as an option for an exchange program, he jumped at the chance.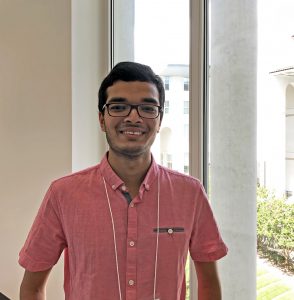 Jalan is a senior studying Marketing at Singapore Management University. He is excited to take courses in data visualization, meet new professors and see what kind of teaching styles they use.
"I'm interested in learning the latest things going on in the industry and I think this is the best place to be for that," he said.
According to the BBA Program office, approximately 23% of BBA undergraduate students participate in full semester-long exchanges and around 4% participate in short-term global programs during their time at Goizueta.
Catalina Murguia 20BBA and Kaitlyn Iwanowicz 20BBA spent their Spring semester in France studying at the American Business School of Paris. This semester, they are serving as liaisons for incoming exchange students.
The pair shared their experiences and advice during an international student orientation last week.
After studying in France, Murguia said she understands what it's like to experience true "culture shock." She advised the incoming students to keep an open mind and utilize all the resources available on campus.
"You have everything," she said. "It's like a resort. So take advantage of it."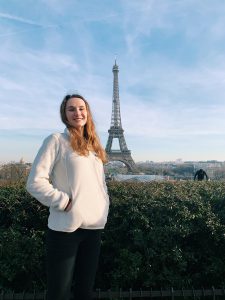 Iwanowicz's advice for incoming students is to simply watch and learn. She watched how the French did everything, from navigating public transit to buying vegetables at the grocery store.
Her technique paid off.
"I knew I made it when French people started asking me for directions," she said.
For Jalan, studying abroad is an opportunity to break out of a routine and refresh his educational experience with new ideas, people and environments. In doing so, he hopes to learn more about himself.
Self-discovery was an important component of Murguia's experience as well.
"I would recommend to BBA students to study abroad because you step out of your comfort level and challenge yourself to a new language, culture, and way of life," she said. "You truly get to know a lot about yourself, how you handle situations and how you can make the most of things."
Jalan is determined to make the most of his time in Atlanta.
"I just hope it doesn't fly by. Everyone one tells me exchange will go just like 'this,'" he said, snapping his fingers. "I hope to make as many memories as I can, so even if it does fly by, I can smile about it with no regrets."