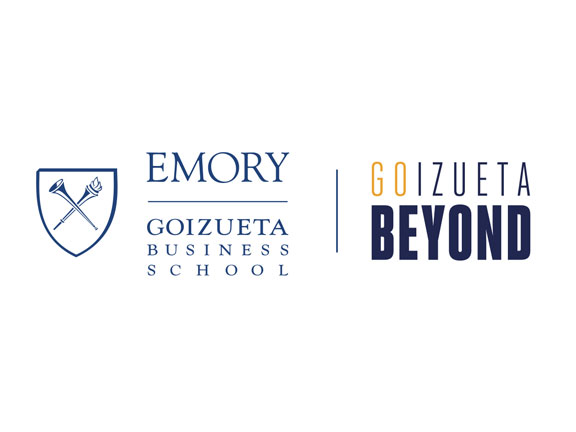 Largest gift in Emory University's Goizueta Business School history will support business and society, innovation, and global education 
ATLANTA, GA — (December 4, 2019) – Emory University's Goizueta Business School today announced that it is receiving a gift of $30 million from The Goizueta Foundation. The Foundation was established by the business school's namesake, Roberto C. Goizueta, former chairman and CEO of The Coca-Cola Company. In honor of Roberto Goizueta, the business school will invest the gift in three areas that are close reflections of his vision and legacy: establishing the Roberto C. Goizueta Global Classroom, the Roberto C. Goizueta Innovation Center, and the Roberto C. Goizueta Institute for Business and Society.
The gift will support such important additions and innovations as:
a virtual classroom;
the use of holograms to facilitate "pop-up" campuses at remote locations (with a focus on Goizueta's Executive MBA and non-degree Executive Education programs);
virtual reality simulations for experiential learning;
enhancement and expansion of the business school's highly successful entrepreneurship and innovation programs; and
further investment in programming focused on the impact of business on communities, and social responsibility.
"Roberto C. Goizueta believed that it is business' responsibility to use its resources – its people, its finances, and its influence – to do well in the world and to create a dignified quality of life for everyone," said Erika H. James, John H. Harland Dean of the Goizueta Business School. "Our school is dedicated to advancing that notion, and it is through that belief that we are changing the narrative on how people view business in the modern era. This generous and transformational gift will allow us to make significant and sustainable investments in key areas of focus and of growth that will benefit our students, our community, and our society."
The gift is the largest in the history of the business school and continues the Goizueta Business School's fundraising momentum during Dean James' tenure.
"Leveraging the support of The Goizueta Foundation and the strengths of the Goizueta Business School is the formula that allows philanthropy to be a catalyst for meaningful change. This gift will propel business education far beyond today's classroom to redefine what it means for students in years to come and the ever-changing communities they will impact," said Joshua R. Newton, Senior Vice President of Advancement and Alumni Engagement at Emory University.
The gift supports The Goizueta Foundation's goal of fostering the emergence and development of young leaders who embody its founder's values and commitment to the common good.
"At The Goizueta Foundation, we believe that challenging organizations to think about education in innovative, strategic ways is part of the formula for creating life-changing opportunities for individuals and long-term benefits for the communities in which they live and serve," said Olga Goizueta Rawls, Board Chair and CEO of The Goizueta Foundation. "The Goizueta Business School has long been at the forefront of creating those opportunities and benefits, and ensuring its graduates carry on that work. This gift encourages Goizueta to do even more to advance my father's vision for the school."
The gift is the capstone on an important year in the Goizueta Business School's history. In 2019, the Goizueta Business School celebrated the 25th anniversary of its naming after Roberto Goizueta and the centennial of its founding.
About Goizueta Business School  
Business education has been an integral part of Emory University's identity since 1919. That kind of longevity and significance does not come without a culture built around success and service. Emory University's Goizueta Business School offers a unique, community-oriented environment paired with the academic prestige of a major research institution. Goizueta trains business leaders of today and tomorrow with an Undergraduate degree program, a suite of MBA programs (Full-Time One-Year MBA, Full-Time Two-Year MBA, Evening MBA, and Executive MBA), a Master of Science in Business Analytics, a Doctoral degree, and a portfolio of non-degree Emory Executive Education courses. Together, the Goizueta community strives to solve the world's most pressing business problems. The school is named for the late Roberto C. Goizueta, former Chairman and CEO of The Coca-Cola Company.
Press Contact
Contact: Gretchen Wright
Director of Communications
Goizueta Business School
gretchen.wright@emory.edu
404-727-9709