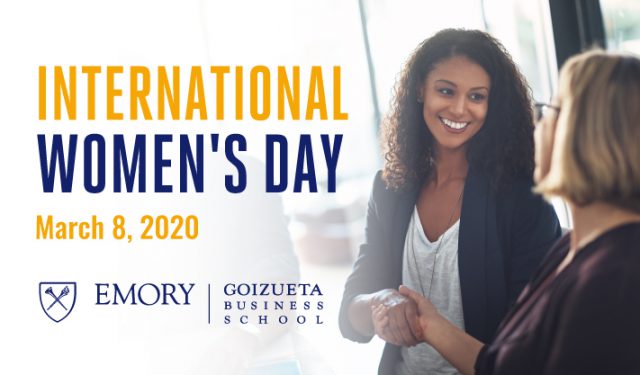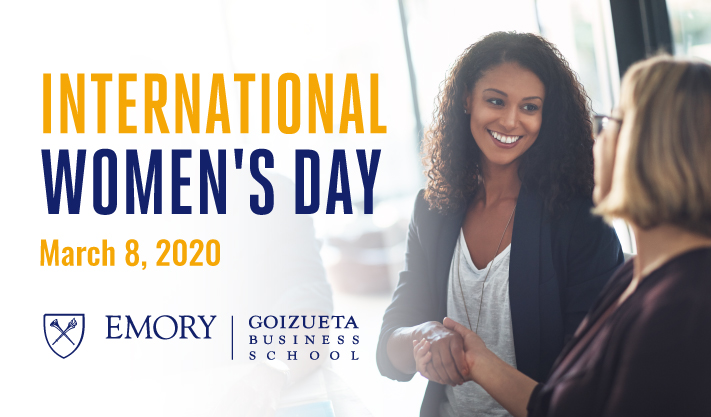 Sunday, March 8 is International Women's Day. This year's theme is #EachforEqual, drawn from the idea that we are all parts of a whole and that together, we can make change happen.
To celebrate, we asked student leaders from Goizueta's Class of 2020 to reflect on this year's theme and describe how they will help forge a gender equal world.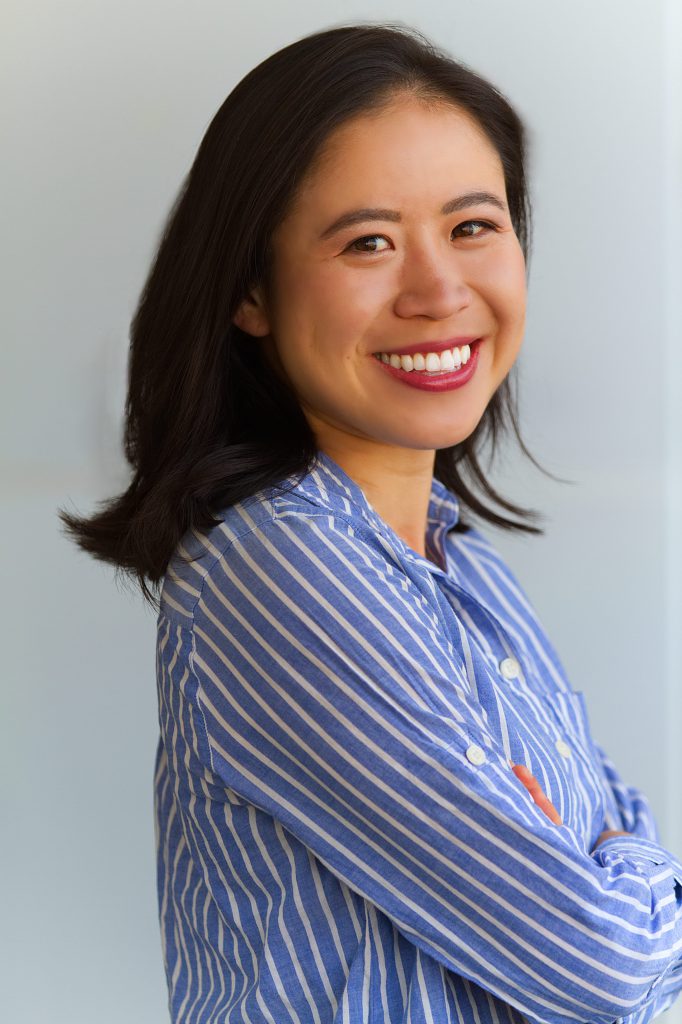 Shirley Gao 20MBA/MPH
President, Goizueta Healthcare Association
Managing Director, Goizueta Impact Investors
Social Enterprise @ Goizueta Fellow
It took less than 40 years to put a man on the moon, but recent research suggests it will take another 202 years to close the economic gender gap on our own planet.
According to the 2019 World Economic Forum's Global Gender Gap Report, very few countries around the world are prepared to meet the challenges and harness the gender parity opportunities posed by the changing nature of work. What gives?
The good news is that there are ways to close gender gaps in the workforce. In business school, we are taught "what gets measured gets done," meaning that regular measurement and reporting keeps us focused on the goal at hand. Wherever I end up working, I'm committed to being a loud voice, raising questions around how my company is tracking: What kind of results are we seeing in organizational culture surveys? What does our data say around promotions and attrition by gender? Have we encouraged our partner organizations, like supplier or vendors, to also include diversity and inclusion goals within their reporting systems? Are we even tracking these metrics at all? I'm hopeful by raising my voice around these issues, we can get closer to a more gender equal world – way, way before the year 2222.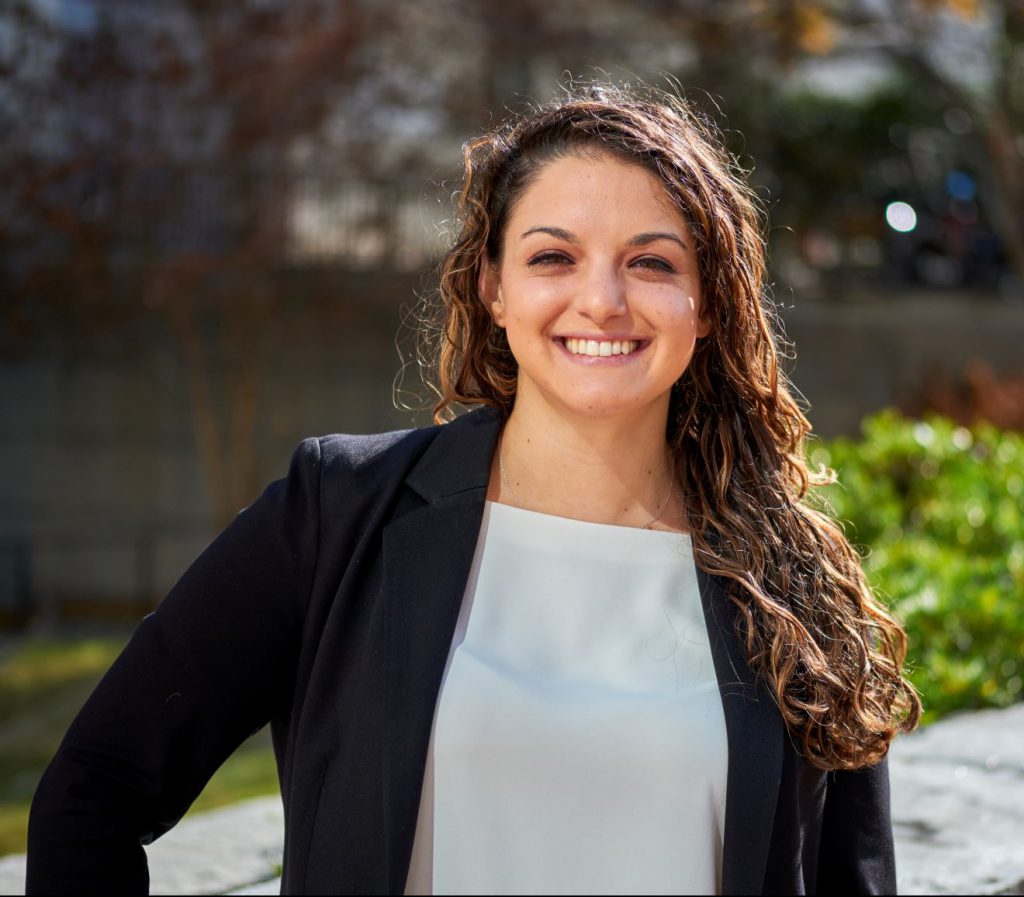 Allie Untracht 20MBA
Program and Platform Lead, IMPACT360 Student Leadership Board
Vice President of Marketing, Net Impact
I believe that a key aspect of a gender equal world is an environment where women share opportunities and pull one another up as they rise through the ranks, instead of knocking each other down. Women have a tendency to view other women as their competition in the workplace, and that perspective is destructive. I personally have been extremely lucky to experience the benefits of working with some very strong and talented women here at Goizueta, and I've seen what we can accomplish when we work together. I think that if more women had the opportunity to have experiences like that, it could change behavior. In addition to fostering that kind of environment, I believe it's critical to connect women to opportunities that they're well suited for, and encourage them to pursue those opportunities. Building communities where women encourage and support one another is critical to progress.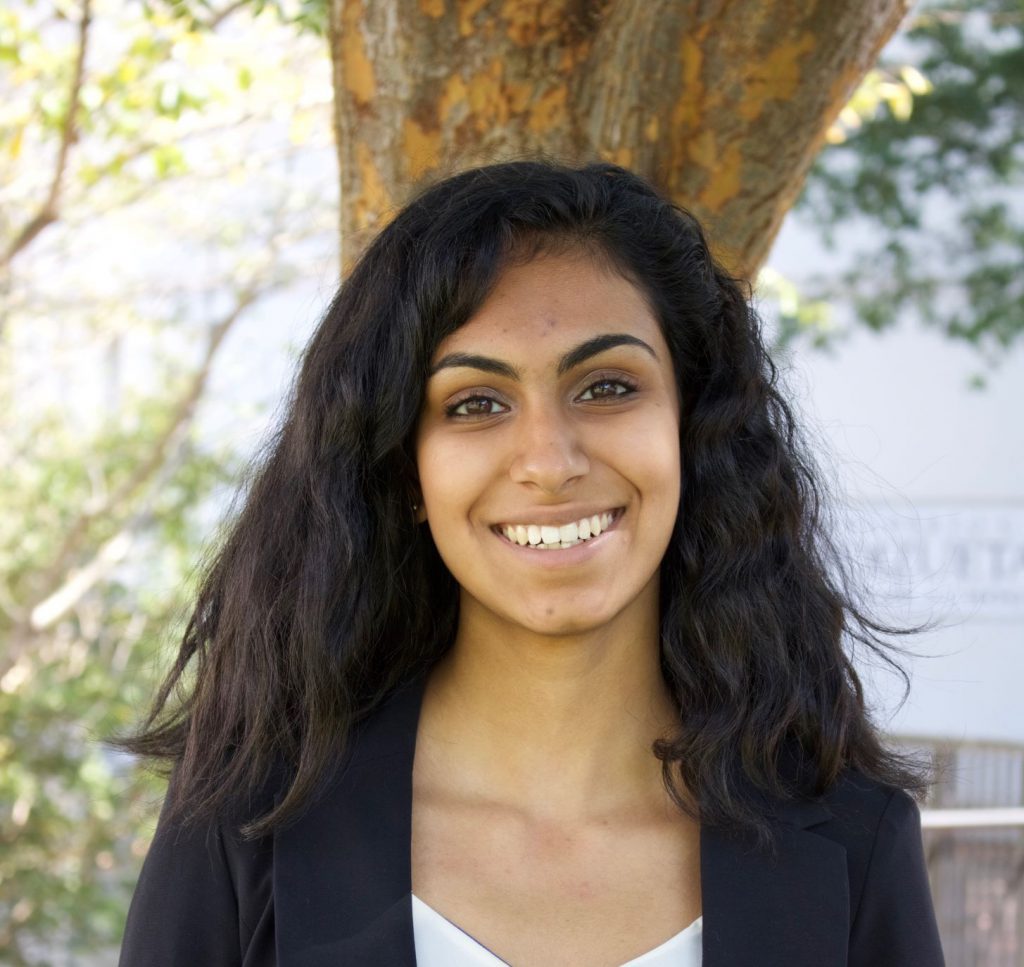 Priyanka Desai 20BBA
Founder, Undergraduate Impact Investing Society
Chief Operating Officer, Emory Impact Investing Group
Resident Advisor, Raoul Social Innovation Hall
To me, a gender equal world calls for both the equality of women and equality between women. We can, and absolutely should, advocate to elevate women's voices – in politics, in the workplace, and in the media. But in doing so, we must make certain that women rise together. I intend to advocate for the representation and success of women across boundaries like nationality, gender identity, race, and socio-economic status. In the corporate world, there is sometimes a feeling among underrepresented minorities, including women, that there are a limited number of "spots" for us. This breeds a sense of competition between women that is exactly contradictory to the unity that makes women powerful. Throughout my career, I plan to build community with female colleagues, fight for the representation and hiring of intersectional identities, and speak with all women in mind. There is real power in coming together, and I intend to leverage it to fight for a more equal world.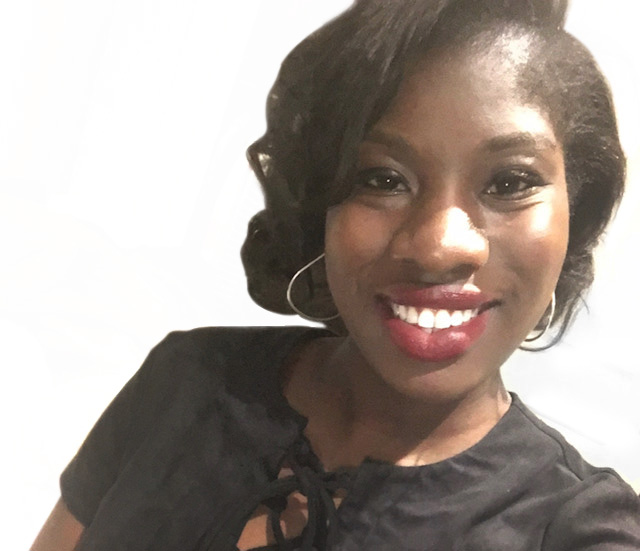 Tracy Weldon 20MBA
Director of social impact, Goizueta Impact Investors (GII)
I am Tracy Weldon, a black woman in the full time MBA program at Goizueta Business School. It is important for me to ensure that women and people who look like me are positioned to receive equal opportunities throughout their life. While most companies have initiatives to increase diversity in the workplace, I believe each person, regardless of gender, should work to create an equal world.

Here are the two of the strategies I use that can be replicated and enhanced by everyone:
Mentorship with young women. Mentorship can happen organically or formally through volunteerism with community organizations. Upon graduation in May, I will be volunteering with a local track club. It will be a great experience for girls to see examples of careers in both sports and business.

Recognizing and sharing the recognition of successful women. This is often an under-utilized tool. It is my goal to socialize and normalize the idea that women are successful, and are involved in every aspect of a business. We all should want to be a part of a society that sees and acknowledges the unique skills of women, but one that does not treat us differently because of them.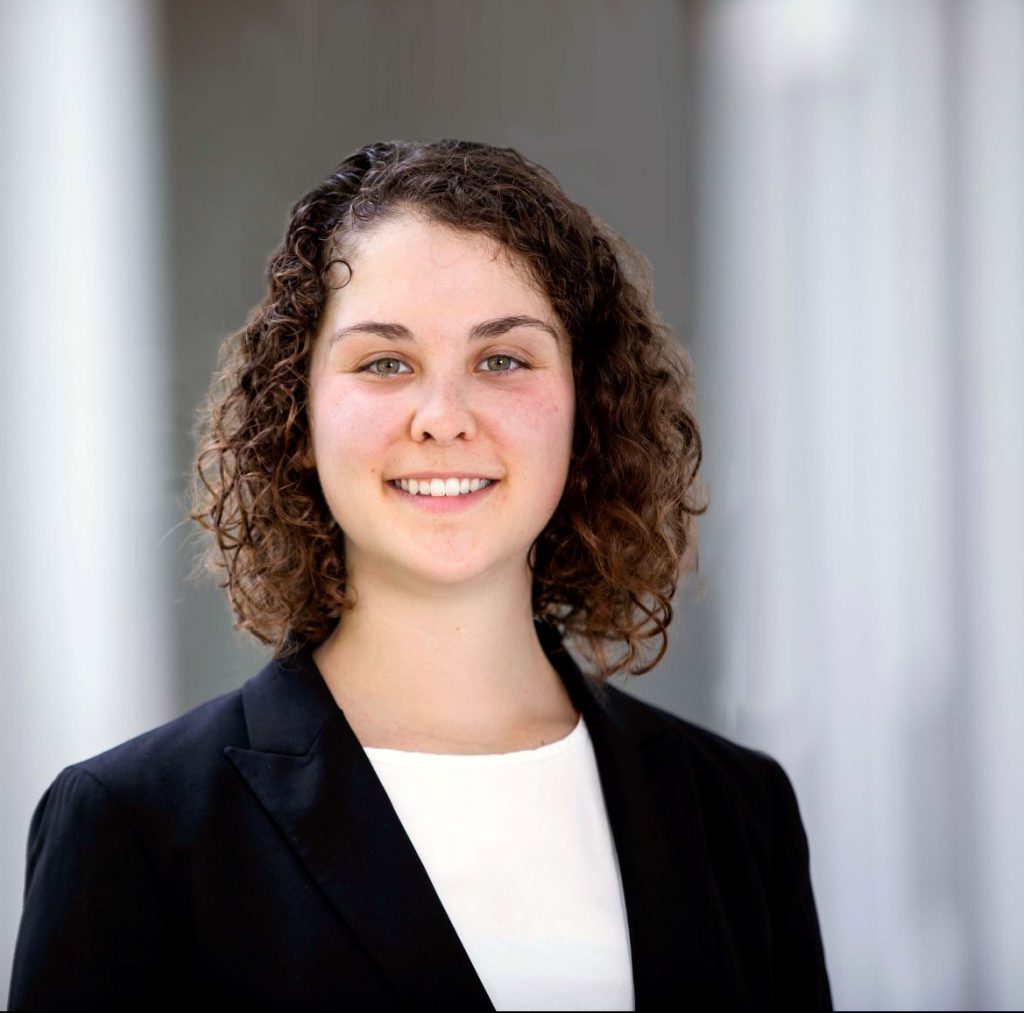 Devon Sullivan 20BBA
Career Management Coach, BBA Career Center
Senior Representative, BBA Council
Social Enterprise Fellow and BBA Fellow Liason, Social Enterprise @ Goizueta
Teaching Assistant, Goizueta Business School
Editorial Board, Asbury Circle Publication
Member, 100 Senior Honorary
Growing up, during my time in college, and especially within Goizueta's BBA Program, I've felt the positive impacts of a community fighting for gender equality. I'm constantly inspired by the positive female role models in the BBA Program that remind me that a gender equal world can exist, where both men and women can excel.
I've benefitted from supportive peers and mentors, which makes me all the more adamant to fight for equality beyond Emory's campus. I interned last year for Grounds for Empowerment, an accelerator program run by Goizueta's Social Enterprise Center that supports women coffee farmers in Central America. I heard stories first-hand from these women that illustrate the continual need for women-focused programming, and how much self-confidence an economic mobility these programs can provide.
Overall, I forge a gender-equal world through my community, learning about inequality, and using that knowledge to actively champion equity in the workplace and the world.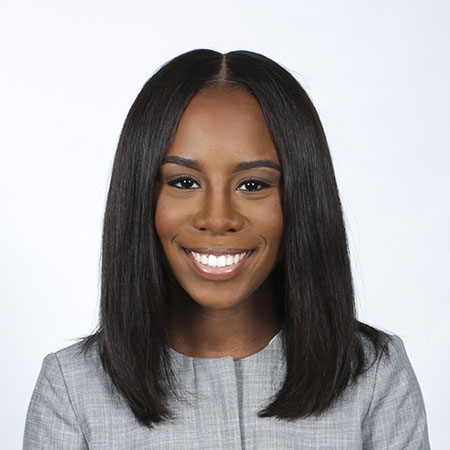 Tierra Evans 20MBA
President, The Goizueta Real Estate Group
I am building a career in the commercial real estate industry, one that is and has been dominated by white males. As black woman in the field, I will forge a gender equal world by staying present, taking risks and creating opportunities for other women along the way.
The female presence is powerful. Increasing the representation of women in a workplace not only creates a better work environment for everyone, but also changes perceptions about the value that women can bring to the table.
Taking risks and being a change-agent within my field will allow me to move up and gain more power within an organization. I hope that doing this will empower other women to do the same. Lastly, we as women have a responsibility to create opportunities for other women on the path to a more gender equal world.
Overall, I want my thoughts, actions and words to demonstrate that women can do and be anything.