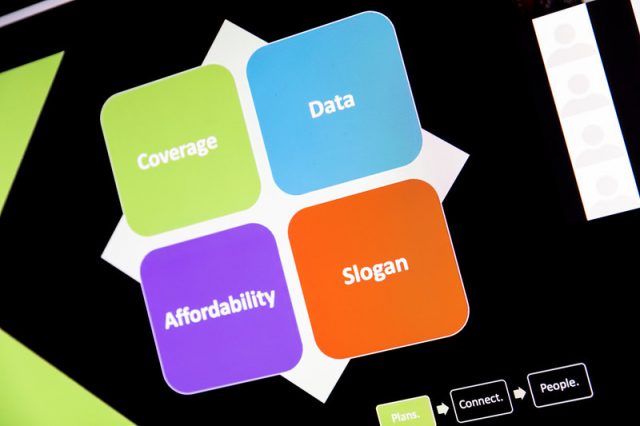 Six teams of BBA students in the Business Communication Strategy or "BComm" course acted as communication strategy consultants for Cricket Wireless, an Atlanta-based subsidiary of AT&T with 10 million subscribers, annual revenues of $150.6 million, and more than 5000 retail stores. The pinnacle of the Fall 2020 class was the Professional Communication Strategy Case Competition during which teams presented ideas to Cricket Wireless executives.
Heather Sheets, lead advertising manager at Cricket Wireless, and Keith Schumann, assistant vice president of marketing for Cricket Wireless, tasked student teams with creating a strategy for how the wireless provider might identify, reach, and motivate Gen Z subscribers, or those born between the years of 1995 and 2010.
The "Bcomm" students divided into 36 teams and spent more than a month honing their strategies and presentation skills in an effort to be one of the six teams selected by the professors to present to the Cricket executives during the final presentation.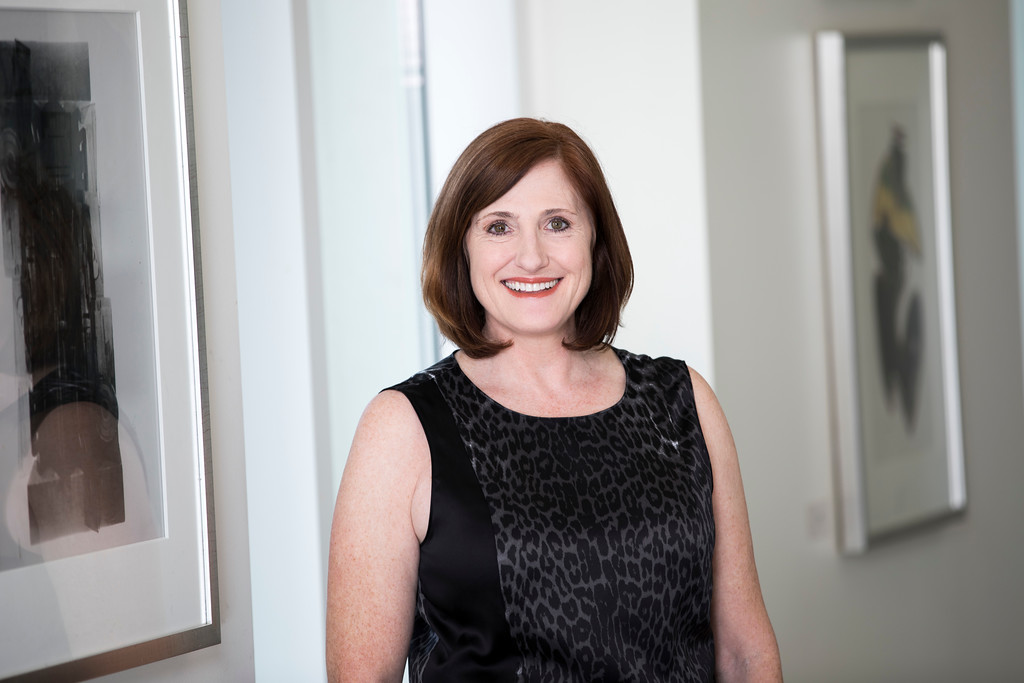 The Bcomm professors—Molly Epstein, professor in the practice of management communications, Nikki Graves, associate professor in the practice of organization and management, and Daphne Schechter, senior lecturer of organization and management—understood that collaboration on projects would be difficult online. So, they brainstormed.
The coaches, professors, and teaching assistants expanded their office hours to accommodate students scattered across the globe during virtual learning. As Bcomm is a required class for first semester BBA students, the professors used Zoom breakout rooms as a method for the students to get to know one another and build rapport.
The members of the "Plan Z Connects People" team, Prisca Sielaff 22BBA, Aaron Lee 22BBA, Janhavi Minocha 22BBA and Neil Banerjee22BBA, were on a Zoom call from Germany, South Korea, Mumbai, and Phoenix, AZ, respectively. "It was challenging to work around time zones with each team member in a different country," said Banerjee.
"Almost every class we were able to meet new classmates," said Hana Keith 22BBA. "We had conversations, not just about the topic at hand, but also personal conversations that you have with friends. Specifically, the Cricket breakout team allowed me to feel a sense of belonging."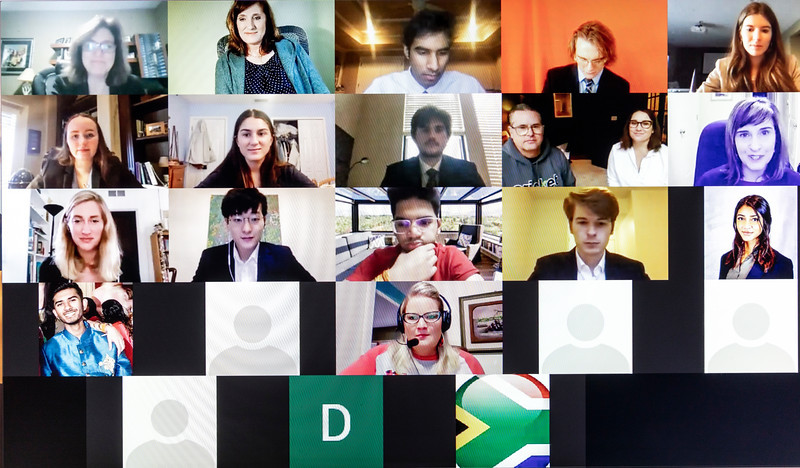 The professors also developed specialty workshops taught by "comms" coaches (fellow BBA students who'd participated in the case competition previously). Topics included attention-getting openings, Q&A facilitation, and transitions. "A major theme that the professors wanted to emphasize when helping students this semester was human connection," said Susie Martin 21BBA, who conducted the Q&A facilitation workshop. "The special sessions were a great way to allow teaching assistants, coaches, and facilitators an opportunity to further connect with students."
The sessions were also practical. "I wanted to make sure that my session did everything possible to alleviate the stress that I figured the current students were experiencing," said Jeff Savin 22BBA, who taught the "attention getting openings" workshop. "I enjoyed leveraging my experience to help the students perform their best."
The extra preparation efforts paid off. At the conclusion of the final presentations in December, Cricket's Schumann remarked that he was "blown away" by what he'd seen and heard. "This was so much better than I anticipated," he told the students. "I have some real notes that I'll be sharing back at the business."
Who makes up Gen Z?
Teams used data to define members of Gen Z as digital natives who fully embrace social media, follow social media influencers, care about sustainability (and about companies that care about sustainability), and having lived through two recessions, care about financial independence and cost.
"Presentations hit on the sustainability and education pieces and why that's so important for us as a brand to focus on," stated Sheets. She and Schumann also gave the teams high marks for their presentation decks.
Each team had a fellow student (and Bcomm case competition alum) act as a facilitator. Neha Gundavarapu 22BBA, gave her team "an in-depth crash course on presentation design," explained Rurie Yi 22BBA. "Neha reinforced what we learned in class—that good design is often half the battle in delivering an effective presentation."
Yi's biggest takeaway from the competition was that a team is only as strong as its weakest link. "Even if it's tempting to focus only on your own performance and hope that everyone does the same, such a single-minded approach will only harm the final result," Yi explained. "That's why it's so important to build a good rapport with your teammates."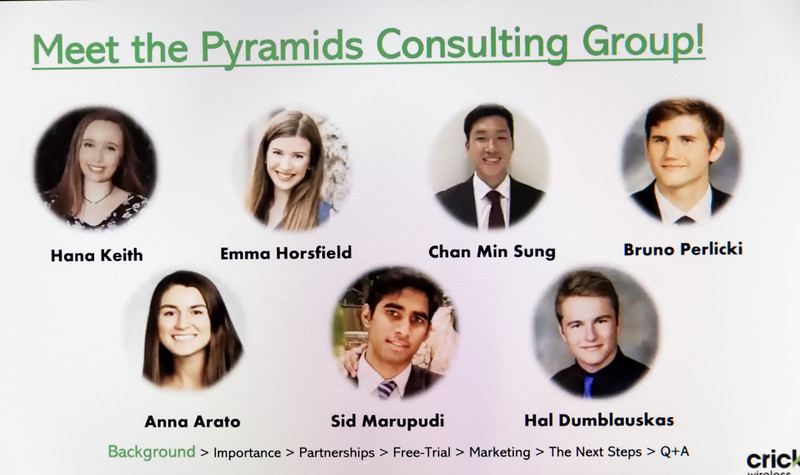 Although the Cricket executives did not crown a winner, "The Pyramids Consulting Group Team," comprised of Keith, Emma Horsfield 22BBA, Chan Min Sung 22BBA, Bruno Perlicki 22BBA, Anna Arato 22BBA, Sid Marupudi 22BBA, and Hal Dumblauskas 22BBA, got kudos from Schumann for creating an initiative the team dubbed "Cricket Hops," a strategy like one that Cricket plans to roll out in Q1 2021. "When it shows up in the market, you can pat yourselves on the back," said Schumann, reminding those on the call to keep the news to themselves until after the launch.
"Everyone on the team felt rewarded," explained Keith after learning that one of her team's ideas was something Cricket was about to introduce. "For our team to experience a real-life business consulting scenario with Cricket helped us solidify everything we learned."
Pandemic-inspired adaptability
And while there is cautious optimism that students will return to the classroom in fall 2021, Madison Cherry 21BBA, the lead comms coach, reminded her fellow coaches as well as the students, communicating in a virtual environment "won't go away."
Cherry, who begins her job as a consultant for Deloitte this summer, believes she and her fellow students also have an upper hand because of their pandemic-inspired adaptability. "That skill, the ability to adapt in the workplace, will be invaluable," she said.
Naman Santdasani 22BBA noted that his team's willingness "to make concessions and be adaptable was a big contributor to our success."
"The opportunity to present in front of the client was incredibly valuable in developing our self-confidence for public speaking—albeit on Zoom," Santdasani said. "And now, through what we learned from the Bcomm course, I believe we are much better prepared to communicate in the most professional manner in the future."
Creative solutions emerge for building subscriber base
"Team Plan Z" and "Cricket Exhibits Cares" (team members: Andrew Leung 22BBA, Nicole El Marin Cohen 22BBA, Naman Santdasani, and Ayah Assaadi 22BBA), stressed the importance of working with social media influencers and micro-influencers (defined by the number of followers these individuals have on platforms like TikTok and Instagram) to reach potential Gen Z customers.
"Redefine the Phone" team (team members: Navyash Bhandari 22BBA, Shirley Mu 22BBA, Raghav Gupta 22BBA, Olivia Dietzel 22BBA, and Emily Schebler 22BBA) conducted a survey of nearly 350 of their Facebook friends (members of Gen Z like themselves) and discovered that a majority were open to having their data capped (versus unlimited) to save money. "This is actually a surprise to me," Schumann told the students. The team also suggested partnering with a National Women's Soccer League team.
"Team Go Green" (team members: Liz Lee 22BBA, Sahil Saihgal 22BBA, Allan Wu 22BBA, Liam Carlson 22BBA, Harrison Cohn 22BBA, and Kyung Jin Cho 22BBA) suggested bundling Cricket's wireless service with several streaming services that appeal to Gen Z.
"The Marks" (team members: Rurie Yi 22BBA, Ehren Fernandez 22BBA, Ethan Cohen 22BBA, Ricky Cooper 22BBA, and Koko Wan 22BBA) focused on competitive pricing as well as ways to showcase Cricket Cares, the wireless carrier's social responsibility platform.
Other teams suggested ways to partner with not-for-profit educational organizations or to host educational events that attracted Gen Z. Teams advised the introduction of wireless plans that mimicked Cricket's existing family plans but designed for a group of friends rather than a family. "What's the definition of family anymore?" asked Cricket's Schumann. "It could be a circle of friends."