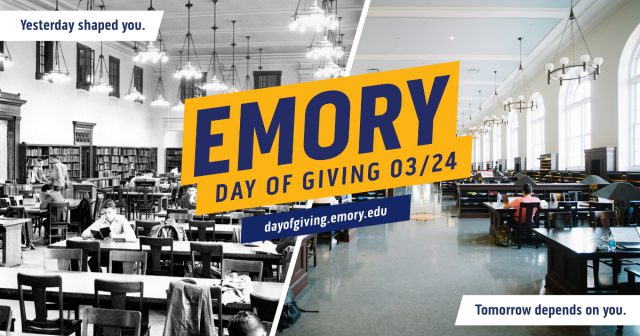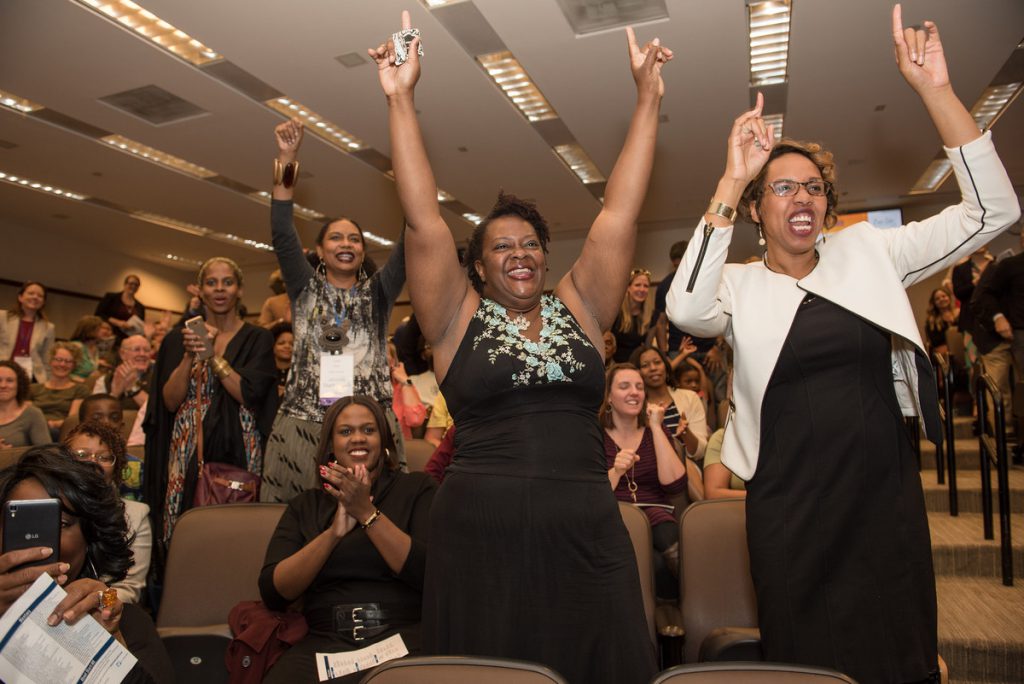 Emory Day of Giving is coming up on March 24, the most Wonderful Wednesday of the year!
We are proud to say that as a community, Goizueta students, alumni, faculty, staff, and friends have long been visionary supporters who strengthen the initiatives that have enabled Goizueta degree programs to rank among the highest in the world.
Please join us on March 24 to learn more about fun and easy ways to support the scholarships, centers and initiatives, or educational programs that inspire you.
On this Emory Day of Giving, we are highlighting these giving opportunities:
Executive Women of Goizueta Endowed Scholarship – Gifts support the Executive Women of Goizueta Endowed Scholarship which promotes the advancement of women in business and leadership by providing financial support to an accomplished female Executive MBA candidate.
Goizueta Military Scholarships — Scholarships for any active duty or retired military personnel attending any Goizueta Business School program.
Goizueta Business Fund for Excellence — Gifts support scholarships, faculty, and programs across all Goizueta Business School degree programs.
BBA GoBeyond Fund – Gifts support expenses for student experiences not covered by tuition, such as travel for career treks and clothing for interviews, and is administered at the discretion of the BBA program Dean.
Business Library Resources – Resources for Goizueta Alumni to access licensed software, databases, or other business resources.
Help Goizueta lead the way towards positive change in an ever-changing world. Mark your calendars to join us in this important annual initiative.