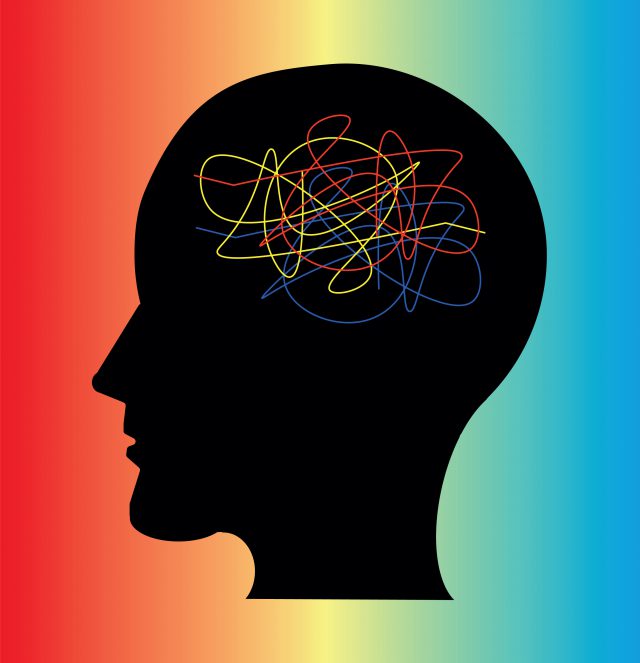 Neurodiversity is the concept that neurological differences like autism, Asperger's, ADHD, dyslexia, among others are the result of normal, natural variation in the human genome. 

The late journalist Harvey Blume wrote in The Atlantic in 1998, "Neurodiversity may be every bit as crucial for the human race as biodiversity is for life in general. Who can say what form of wiring will prove best at any given moment?"
On April 2 around the world, a hint of blue will brighten many homes, landmarks, and city skylines as hundreds of thousands of people come together to Light It Up Blue to celebrate the 14th annual World Autism Awareness Day as part of World Autism Month.
Autism, or autism spectrum disorder (ASD), is a broad range of conditions characterized by challenges with social skills, repetitive behaviors, speech, and nonverbal communication among other individualities, according to Autismspeaks.org. This disorder affects an estimated one in 54 children in the United States today and can be diagnosed as early as age two.
Goizueta Business School has joined the Neurodiversity Hub, an initiative to create environments for neurodiverse adults to achieve their full potential despite differences in communications skills or other factors. The hub is a community for universities, employers, and service providers to work together to support "untapped talent" in neurodivergent adults.
After brainstorming with the Emory Autism Center and Parallel, a local consulting company, and meeting with the Neurodiversity Hub, Associate Professor of Organization & Management Wesley Longhofer saw the potential. Longhofer serves as the executive academic director of The Roberto C. Goizueta Business & Society Institute, the new home for faculty and staff of Social Enterprise @ Goizueta and its programs. When the center launched in March, Longhofer said, "As an Institute, we do not claim to have all the answers facing business and society; rather, we want to be a catalyst for asking the right kinds of questions."
Embracing individual differences leads to innovation. "Understanding neurodiversity is an important part of the future of work," he said. "We can be a convener and bring people together to have conversations and learn more about what companies are doing to build pipelines for a more diverse workforce."
Coined by Australian sociologist Judy Singer in the late 1990s, the term neurodiversity can include autism, Asperger's, ADHD, dyslexia, dyspraxia, dyscalculia, dysgraphia, and tics.
The hub offers free resources and opportunities for recruiters, professors, faculty, students, and more. Although Goizueta is new to the Neurodiversity Hub, Longhofer sees a potential role for Goizueta to play. He believes it will not only benefit neurodiverse individuals but can benefit the future workforce as a whole. "For now," he said, "it's important to simply learn and take part in the community." In looking at the big picture, the benefits of community participation are numerous. "Georgia Tech is a member, which helps us think about the Atlanta ecosystem and ways to work together."
Student success and mentoring current students are components of community. Longhofer poses this thought.
"We ask, how do you build a talented workforce? Neurodiversity is a big piece of that now. If we want companies to change, a good place to start is a business school and our business students who are going to be leading those companies. If we can start to build neurodiverse workforces sooner rather than later, everybody will benefit."
BBA Students Spark Success for Business and Life Skills in Neurodiverse Individuals
Emory University and Goizueta have created numerous outlets to offer support services for adults with autism, including the Emory Autism Center's myLIFE program, which enables adults on the spectrum to practice skills in building successful relationships, learning how autism spectrum disorder influences thinking, and sharing personal insights with others in a safe and supportive community.
In partnership with the Emory Autism Center's myLIFE program, Jacob Lepler 18BBA, Jared Linsky 18BBA, and Isaac Feiner 18BBA founded the peer-to-peer Spark Mentorship Group back in 2017 to mentor young adults with autism spectrum disorders who come from the Emory community and beyond. Today, 25 members continue to meet every Thursday to practice key business and life skills.
Each week, meetings are comprised of two parts: the first portion is a group training session on a particular business or professional skill, while the second includes a one-on-one mentorship program tailored to each mentees' needs.
"A lot of us at Emory have been really fortunate that we've had exposure to general business skills," Spark President Elizabeth Grund 21BBA said. "I think it's helpful for young adults to have the time to meet with someone, go over issues, and be able to ask questions to someone who's also roughly around your own age so it's not as intimidating."
Grund has seen growth in the Spark organization, particularly from the myLIFE program. "I can tell that the Autism Center is trying to leverage Spark, and people on their side are interested," Grund said. "It's nice to feel the response from them that we are doing something helpful."
Julie Barefoot, associate dean of engagement & partnership and Spark faculty sponsor, has been involved with the group since its inception. "I was proud to support this effort as it fills a void in the services for young adults on the spectrum," Barefoot said. "I have been enormously impressed that since Spark was launched, student leaders have implemented critically important career training to so many young people. And, each year our students effectively pass on the leadership mantel, enabling Spark to maintain its momentum and services over the years."
Guided by Jill Perry-Smith, senior associate dean for strategic initiatives, Goizueta's Diversity, Equity, and Inclusion mission is to reflect broader society and improve equity, as well as to "recruit and increase the representation of students and faculty form diverse backgrounds in our business programs." Goizueta's strategic alliance with the Neurodiversity Hub will enable this mission.
The Roberto C. Goizueta Business & Society Institute reflects the school's elevated commitment to social impact and seeks to transform business to solve society's challenges. Learn more about the Spark Mentorship Group. Read about the Emory Autism Center of the Emory School of Medicine.