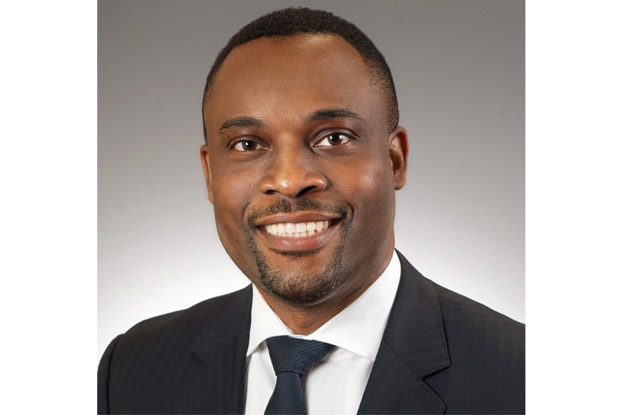 Bola Olusanya 03MBA says it is essential that his work supports efforts to safeguard the future of the planet. "Climate change is an existential threat that we face, and people of color will feel the brunt of it."

An internship in Emory University's endowment office pointed Bola Olusanya 03MBA in an unexpected direction: nonprofit and higher education finance.
"I thought I knew what I wanted to go into," he recalls. "I was typical of Nigerians coming to the U.S. to obtain their MBAs. We wanted to go into investment banking or, if not that, consulting. So, I had that in the back of my mind."
When it came time to apply for a summer internship, Olusanya landed several interviews. But investment banks weren't interested in his background at Nigerian banks. That turned out to be a blessing in disguise: The internship for the endowment office launched a career he loves in finance for nonprofits, foundations, and universities.
Today Olusanya heads the Office of Investments at The Nature Conservancy (TNC), the largest environmental nonprofit in the Americas. Headquartered in the U.S., TNC has 4,500 employees around the world, operating in 72 countries. As chief investment officer, Olusanya helps oversee $3 billion in assets for TNC. This includes the endowment and long-term investments.
With his hiring in March 2020, TNC brought investment management activities in-house to reduce costs, and more closely align the portfolio with its broader mission. Their endowment is the engine that powers TNC's conservation efforts. Olusanya is building a team of internal investment experts to help manage it.
"That is a very, very important piece of what we do. It was almost a no-brainer when I was offered the job," he says. "I strongly believe in the mission of the organization, and it's rare to find a job you feel that way about."
Acknowledging Climate Change to Safeguard our Children's Future
A father of two boys, Olusanya says it is essential that his work supports efforts to safeguard the future of the planet. "Climate change is an existential threat that we face, and people of color will feel the brunt of it."
After earning undergraduate and master's degrees in computer science in Nigeria, where he grew up, Olusanya put his technical skills to work in financial services. He was about to enroll in a local MBA program when his mentor intervened. "He said it would be wasteful for someone as talented as myself to not maximize my potential," he says. "And in Nigeria, it's understood that to go beyond the shores of Nigeria is the way to do that."
Olusanya arrived in the U.S. a month before 9/11, one of four fellow countrymen in his class. Three other classmates were also from Africa: two Ghanaians and one Kenyan. They quickly bonded and remain in regular contact.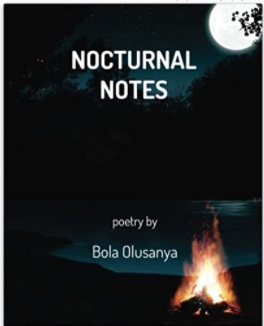 Olusanya chose Goizueta for an unusual reason: While researching MBA programs, he found out that Wole Soyinka, the first African Nobel Laureate in Literature and one of his inspirations, was teaching at Emory. Soyinka was named the Robert W. Woodruff Professor of the Arts in 1997. Olusanya is both a poet and a quant, and the author of two volumes of poetry, Nocturnal Notes and Àdùké.
The lure to attend Goizueta Business School also stemmed from its more intimate class sizes. Favorites were Professor Emeritus in the Practice of Information Systems & Operations Management Patrick Noonan's Decision Science course and Equity Derivative Pricing with Professor in the Practice of Finance Nicholas Valerio were favorites.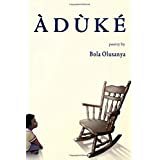 "Some of the big lessons I've learned are helping me in this role," he says, "like being able to identify those things that are very consequential and using the right data, persuasive skills, and emotional intelligence to make your case."
Still in touch with his alma mater, Olusanya guides MBA students in the Goizueta IMPACT program. Students are helping TNC build a framework to analyze its investment strategies using ESG (environmental, social, and governance) principles.
In the years between graduating and joining TNC, Olusanya filled managing director roles focused on nonprofits, corporate pension plans, and higher education. Two of his favorite jobs gave him the opportunity to innovate. He was recruited by a former Emory colleague to help build Vanderbilt University's in-house investment management operation. And in KeyBank's asset management business, he found a welcoming environment for new ideas, leading a team of 10 and helping to oversee $40 billion in assets.
"Business school is a combination of the classes you take and the experiences you have. It was a good mix of that, especially being a small and collegial school," he says.
"My time at Emory served as a crucible to learn about America—the paradoxes, complexities, rich diversity, and immense opportunities."
To find out more about Goizueta's commitment to social and environmental impact and the critical role that business plays in driving change, check out The Roberto C. Goizueta Business & Society Institute.