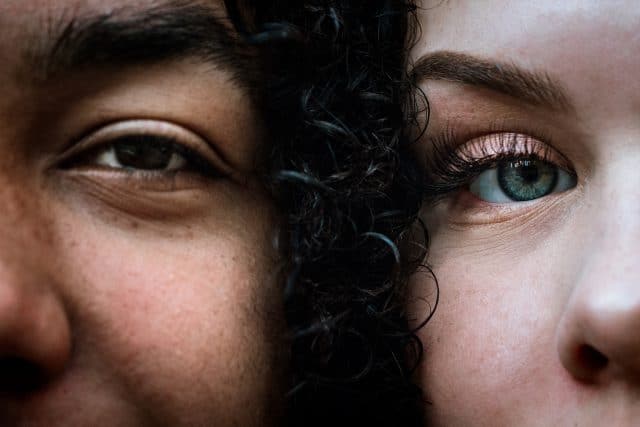 The following article is reprinted with permission by author Jamie Anne Harrell 16EMBA, Goizueta's Business Intelligence & Analytics lead.
How would the value of your company be affected today if you had to put a dollar figure on previously unaccrued DE&I maintenance?
What would investors say if you had to take an impairment write down against goodwill based on lack of diversity in your most recent acquisition?
What decisions would your CEO and CFO make differently if you had to invest your way out of a DE&I deficit instead of simply measuring it plus or minus going forward?
I've been speaking about the business case for diversity and inclusion for years. It just intuitively made sense to me, that selling DE&I as creating a positive business outcome would help corporate leaders embrace it. And they have in record numbers, even if outside of work some of those leaders weren't otherwise particularly interested in understanding the lives of marginalized people. There are dozens of studies that show diversity across multiple (real) dimensions of diversity creates better decisions and better business outcomes; that companies with ENDAs or high HRC rankings have better employee engagement; that companies that take diversity and inclusion seriously do better in the stock market. How can you argue with evidence like that, and why would a CEO or CFO NOT want to create a DE&I program?
But year after year, in company after company, we're seeing a revolving door of Chief Diversity Officers. We're seeing companies talk big, use marginalized people in their marketing, and rainbow capitalism everywhere. Yet minimal progress is actually being made that makes a difference for the marginalized people who work in the field for these companies. We see corporate HQ level efforts that don't make it into the local branches. We see diversity "officers" reporting into the wrong level or even wrong part of an organization. We see DE&I efforts under funded, and even treated as a profit center. More importantly, I can't tell you how many transgender people I know who face discrimination in companies that have the best written policies and procedures.
A few minutes of rowing against the tide simply can't keep you from being swept out to sea, particularly when you're on a cargo ship.
So I've had this nagging feeling for a while now that something is wrong in the way I talk about the business case for diversity and inclusion. It seems that something inevitably makes every business case for Diversity, Equity, and Inclusion that I've ever seen (even my own that I've written and talked about for years) eventually fall flat on its face. Because when we sell the business case for better profitability, we're relying on statistical measures and probabilities. We're sometimes talking about correlation, not causation, and we're not taking into account how long a company has had DE&I as part of their strategy. So what happens when an individual operating unit or company doesn't see, experience, or even have the right analytics in place to *show* their increased profitability? What happens when they don't have the expertise to do it right? Simply, what happens when DE&I becomes unprofitable for that past year, or even just the last quarter? When we start to ask these questions, when we see Chief Diversity Officers leave a month, a quarter, or even a year after starting because they couldn't get the budget they needed to make a difference, we begin to understand why the forward-looking business case just isn't strong enough. A few minutes of rowing against the tide simply can't keep you from being swept out to sea, particularly when you're on a cargo ship.
My favorite benefit of working at Goizueta Business School is that there are so many amazing people who know a great deal more about accounting and business strategy than I do. So I asked a colleague, "What would you call deferring maintenance on your assets without setting aside the funds to pay for that maintenance in the future?" Allison Kays, assistant professor in the practice of accounting answered simply, "Bad accounting." She went on to say, "Every year, the company should be putting in effort to maintain and/or create an inclusive culture. The cost of this effort should be recorded as an expense, a cost incurred to help earn revenue. Which lines up with the idea that maintaining an inclusive culture does help generate revenue as the employees will be more satisfied, less stressed and distracted, and more willing to work hard to benefit the company."
Of course, change doesn't work that way and it will likely be years of large expenses and cash outflows if they stick with it.
Kays continued, "If the company has not been putting in this effort, it has years of maintenance to catch up on. The result would be a large maintenance expense and cash outflow in the year it decides to make a change. Of course, change doesn't work that way and it will likely be years of large expenses and cash outflows if they stick with it. My guess is that if the company had been putting in regular maintenance, the cost spread over many years would still be much smaller in total than the catch-up cost. Really, the concept is the same as maintaining machinery or equipment. If you don't do preventative maintenance the cost of corrective maintenance will be much higher."
Your accumulated inequity, your unmet DE&I maintenance, is holding you back and charging interest.
Professor Kays helped me form the context that causes so many DE&I efforts to miss the mark. The key issue is that the *size and longevity* of the diversity deficit you have created in your company matters. You can't simply treat that behemoth of *inequity* that you have created over the last 20 years as sunk cost. It doesn't just reduce your bottom line on the P&L here and there; it accumulates as accrued maintenance on your brand, whether you put it on your books or not. And eventually that debt takes life as an unseen impairment on your balance sheet. Your accumulated inequity, your unmet DE&I maintenance is holding you back and charging interest. And that interest is accruing faster than you're able to pay it down with your "minimum payment" of hiring a Chief Diversity Officer.
The paradigm shift of moving DE&I from the P&L statement to the balance sheet sets the context for leaders to understand is that diversity, equity, and inclusion are not a destination. These are ongoing needs. Creating DE&I is an action, and the minute you think you're done and stop your DE&I efforts, you've fallen behind.
So maybe it's time for business leaders to ask the question, how big is our accumulated inequity? How much do we need to invest into DE&I today, next year, and every year after that, before we start making a difference?
Goizueta Business School values diversity, equity, and inclusion for every person without exception. Under the leadership of Jill Perry-Smith, senior associate dean for strategic initiatives and professor of Organization & Management, Goizueta will respond to justice, equity, and diversity needs by emphasizing actions that are strategic, structural, and sustainable. Learn more about Goizueta's meaningful impact.