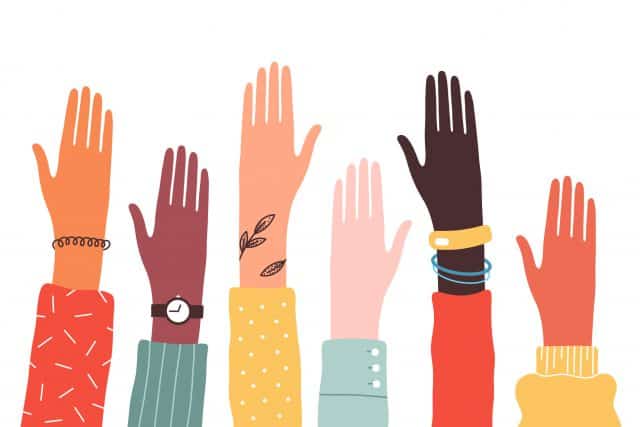 Students in Goizueta's Full-Time MBA programs (One-Year MBA and Two-Year MBA) will now be able to elect a Diversity, Equity, and Inclusion (DEI) concentration as part of their business school experience. This addition is effective immediately and establishes DEI as a curricular priority at Goizueta in line with our other strategic areas–leadership, business and society, and entrepreneurship and innovation. As with most concentrations, a minimum of three qualifying electives are required to earn the designation. 
The DEI concentration was made possible by the addition of several new MBA-level courses developed by faculty members with deep expertise in this important aspect of principled leadership. A few new Spring semester qualifying electives include:
Goizueta Leads in Diversity, Equity, and Inclusion
"These curricular innovations are positioning Goizueta as a leader in DEI, as we are among few business schools to introduce this level of academic depth within the curriculum," says Brian Mitchell, associate dean of Full-Time MBA programs and Goizueta global strategy and initiatives. "This curricular expansion is the latest in a series of structural changes that have been made since the summer of 2020 when Dean Karen Sedatole elevated DEI to a strategic priority for the school. Others include the publication of Goizueta's Statement of Values, the launch of the John R. Lewis Racial Justice Case Competition, re-launching the staff and faculty DEI Council, Goizueta's Community Read and Discussion on "The Sum of Us" with author Heather McGhee and the addition of a new full-time position, Director of DEI Ama Ampadu-Fofie."   
Mitchell continues, "I am proud to be part of a community with a commitment to DEI that is reflected in our core competencies of research and teaching. We have much work left to do, but the introduction of DEI as an academic concentration is a major milestone in our journey and I would like to take this opportunity to acknowledge the leadership of Karen Sedatole, Jill Perry-Smith, Ed Leonard, Melissa Williams, and Ama Ampadu-Fofie."
Learn more about the new Diversity, Equity, and Inclusion concentration. At Goizueta, diversity is a commitment to nurture and challenge the unique perspectives that will shape the future of business. It's a commitment to innovate in traditional fields and embrace emerging insights. It is the foundation of our intentions and actions. It is one of the core values by which we lead. Learn more.