When Corey Rodrigo 22DPT/MBA graduates in May from Emory's joint Doctor of Physical Therapy (DPT)/MBA degree program, he will have an advantage that will set him apart from the competition. After obtaining his degree in exercise and sports science and athletic training at UNC, the Palmdale, California native landed a position as a seasonal athletic trainer for the 2017 season with the Jacksonville Jaguars to gain hands-on experience working in professional sports.
During his time with the Jaguars, Rodrigo says he heard from the sports medicine staff about how much they wish they knew about the business side of sports. They encouraged him to pursue his MBA. At the same time, he saw his boss in sports medicine interacting closely with the organization's legal, accounting, and finance teams, as well as with coaches and athletes. And he also witnessed the important role analytics can play in predicting and possibly preventing injuries, including GPS, biometrics, hydration, sleep, weather data, and other data points.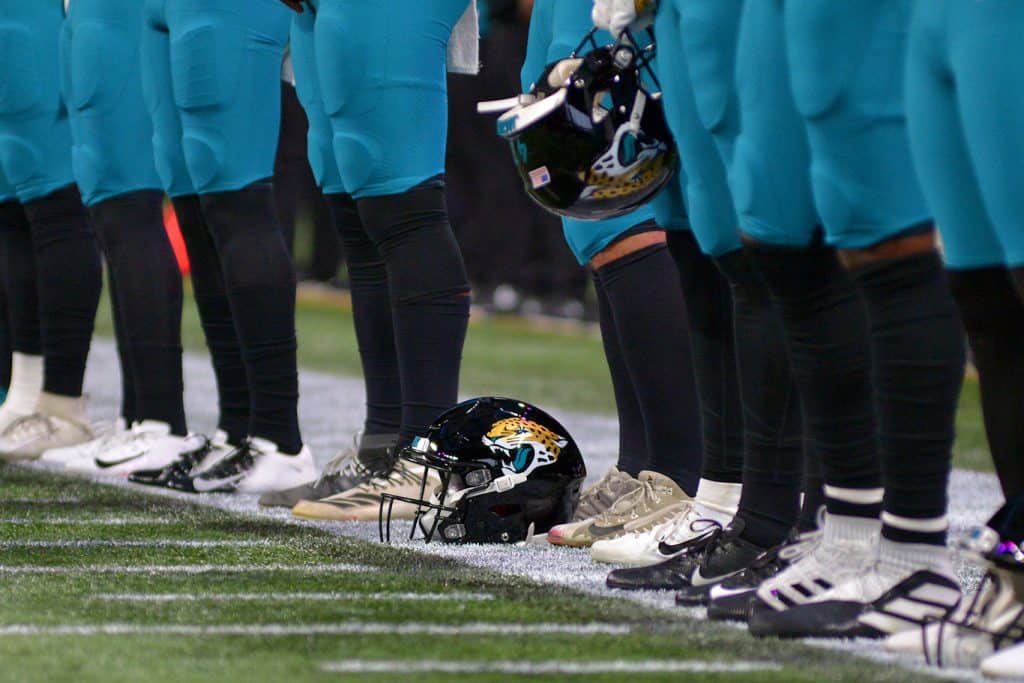 Using Sports Data to Provide Insights
"We were collecting a lot of data, but most of the data stayed siloed to specific areas of performance or injury prevention," he said. "Weather data, such as heat index or humidity, can tell us whether or not the environment poses a risk for heat-related injuries. GPS data can tell us a lot about how fast and how far players are running during practice, which may inform us if someone is working too hard or at risk for injury.
In short, teams are swimming in data, but not all of that data is being used together. By incorporating artificial intelligence into sports, teams can increase data efficiency, provide important insights related to player safety, and guide the decisions of the medical team.

Corey Rodrigo 22DPT/MBA
"The primary goal in sports medicine is to keep folks healthy, but at the same time you are dealing with athletes with big contracts and with managers and owners who have a lot at stake to keep their athletes healthy," Rodrigo said. "I learned that being in sports medicine is so much more than just being a good clinician," he said.
As a result, Rodrigo investigated programs in which he could not only obtain his doctor of physical therapy degree but prepare for the business side of sports as well. He chose Emory based on its well-known dual DPT/MBA program and since both programs separately are ranked in the top nationally. The combined four-year program allows students to complete the MBA in just one year.
"Overall, the program has been awesome," he says. "I've been impressed with how Emory has handled the program's courses during the pandemic through online learning," noting that he has developed great friendships and relationships over Zoom meetings without experiencing any learning gaps.
Emory's DPT/MBA program accelerates you and sets you apart from the rest of the pack by making you a better manager and a better leader. It's a difference maker.

Corey Rodrigo 22DPT/MBA
Perhaps most important, he will be able to use his PT and analytical skills, knowledge, and experience to help others, whether they are professional athletes or working professionals.
"The most important thing to me is helping others to continue to do the things they love. Whether I'm helping keep players safe on a professional sports team, or helping people get back to their kickball league, or attend their grandkids' graduation, I know I'll be able to help people in an important, unique way."
For more information on Goizueta's DPT/MBA program, visit here.