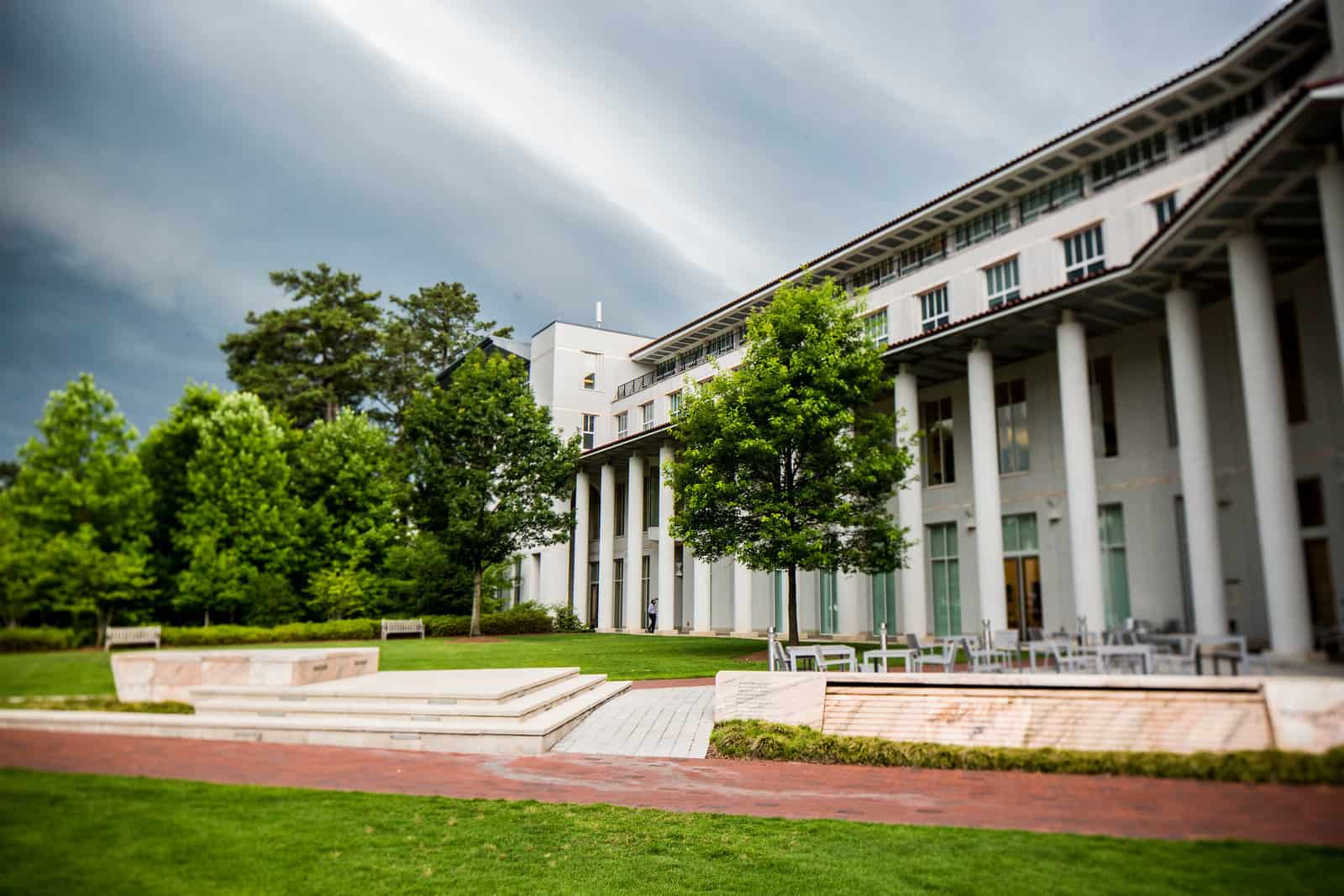 The Undergraduate BBA Program at Emory University's Goizueta Business School ranks 11th in the nation, according to Poets & Quants, rising several spots from 16th in 2021.
"At Goizueta Business School we pride ourselves on preparing principled leaders to positively impact business and society," said Interim Dean Karen Sedatole. "As we celebrate our largest BBA program in our school's history, we continue to attract and retain the most talented students, faculty, and staff, convening the brightest minds to solve the biggest problems with integrity, ingenuity, and grit."
Delivering on its promise to provide world-class educational experiences and opportunities, Goizueta graduates continue to find success upon completion of their programs.
Goizueta is proud to report that 97 percent of 2021 BBA graduates received, and 96 percent accepted employment offers within three months of graduating. 
In addition to unprecedented full-time employment rates, Goizueta BBA graduates noted some of the highest salaries in the school's history. Graduates reported an average adjusted salary of $75,794.
The Poets & Quants ranking is based on admissions standards, academic experience, and employment outcomes.
"Alumni responses carry a large weight in this ranking and provide us with important insights about the components of the BBA experience they most value," said Andrea Hershatter, senior associate dean of undergraduate education. "Alumni reflections derived from previous ranking iterations played an important role in laying the foundations of the new BBA curriculum that will roll out in Spring 2023. Beyond enhancements to academic content, the revised curriculum provides attributes our BBA graduates seek; more freedom to choose academic pathways, additional options to build community and engage in transformational experiences, and augmented opportunities to acquire value-added personal and professional competencies."
About Emory University's Goizueta Business School
Business education has been an integral part of Emory University's identity since 1919. That kind of longevity and significance does not come without a culture built on success and service. Emory University's Goizueta Business School offers a unique, community-oriented environment paired with the academic prestige and rigor of a major research institution. Goizueta develops business leaders of today and tomorrow with an undergraduate degree program, a Two-Year Full-Time MBA, a One-Year MBA, an Evening MBA, an Executive MBA, an MS in Business Analytics, a Master of Analytical Finance, a Doctoral degree, and a portfolio of non-degree Emory Executive Education courses. Together, the Goizueta community strives to solve the world's most pressing business problems. The school is named for the late Roberto C. Goizueta, former Chairman and CEO of The Coca-Cola Company.
For more information, visit goizueta.emory.edu.