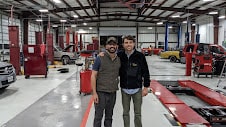 Goizueta MBA students expect to begin their careers quickly and in leadership roles after graduation. Their confidence comes from solving issues for real businesses in the IMPACT program, which prepares each graduate to be job ready.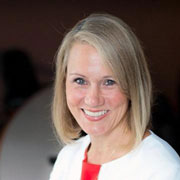 Their readiness has been put to the test since spring 2020, as new MBAs face new careers in industries that are suddenly trying to survive by doing business in a whole new way, and to capitalize on unexpected opportunities. "We always aim for IMPACT to accelerate career readiness, and throughout the COVID-19 pandemic, our graduates have leaned on the approach to problem solving that they learned in this curriculum," said Lynne Segall 99MBA, associate dean, management practice initiatives, senior lecturer, Organization & Management, and faculty advisor to John R. Lewis Racial Justice Case Competition. IMPACT evolved from a club that started in the early 1990s, becoming a required class for all MBAs in 2008.
The pandemic really validated IMPACT even more through the success of our students in such an extraordinary time for business and society.

Lynne Segall, associate dean of Goizueta IMPACT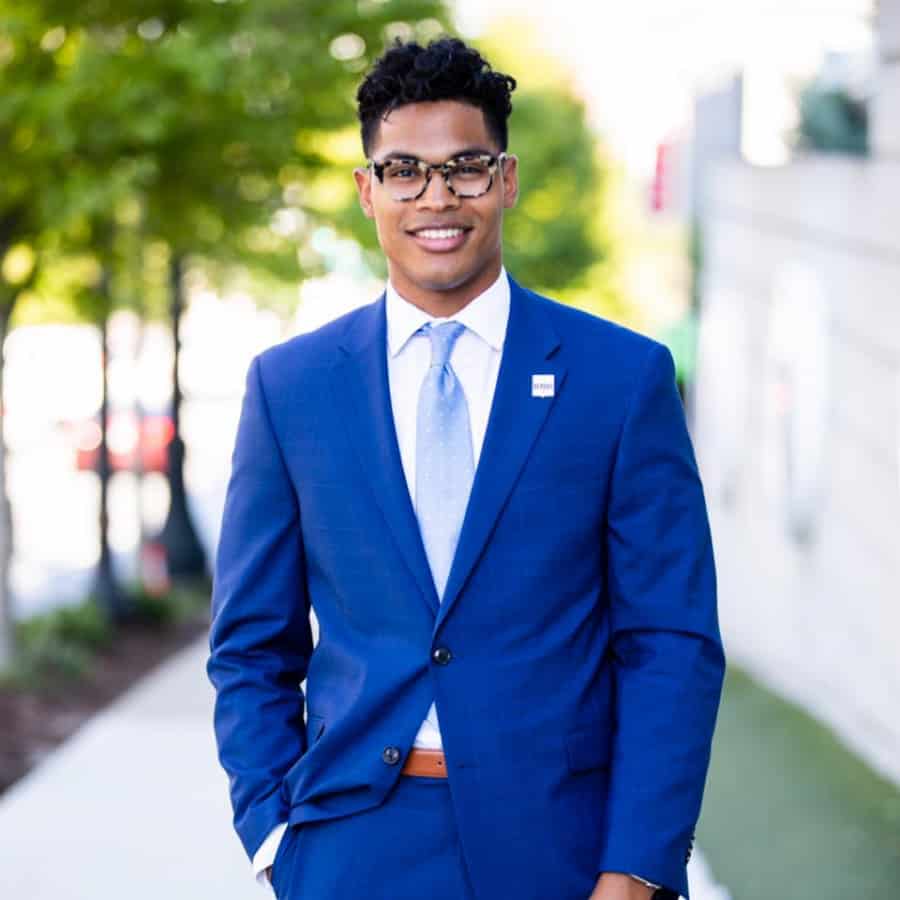 The following recent MBA alumni shared their pandemic narratives and the growth they experienced from IMPACT, in their own words.
Drew Banks 21MBA, senior consultant at Deloitte
Working virtually with a team to deliver a high-quality product more than prepared me for my current consulting role. My IMPACT360 project allowed me to better appreciate the value of connectivity (with both my team members and client) and understand that recurring touchpoints are essential for team success.
I gained an understanding of the importance of making a pointed effort in establishing and maintaining all stakeholder relationships.

Drew Banks 21MBA
It's easy to isolate yourself in this virtual environment and doesn't take much effort to set up time (even if it's 15 or 20 minutes) to talk through something with a team member or client (versus resolving over email).
This was especially important and valuable to me as I am a natural introvert and have now found myself making a concerted effort to maintain connections and relationships with my colleagues and clients.
Joe Miller 17MBA and Josh Underwood 17MBA, partners, Blue Ridge Succession Fund
IMPACT was the most important class I took while at Goizueta. I apply the skillsets daily in advancing my career.

Joe Miller 17MBA
I worked at Insight Sourcing Group (ISG), a procurement-focused consulting firm that specializes in reducing costs for clients on products and services. In a post-pandemic world, factors such as inflation and global supply chain challenges make it almost impossible to generate these savings. You must change what you're buying – change the raw materials for your product packaging, for instance. My team at ISG became experts in identifying creative solutions by utilizing the same problem statements, issue trees, and other foundations taught during IMPACT. ISG asked me to design a problem solving training program for the whole firm. Through IMPACT, a whole new world was unlocked to provide value to ISG clients.
Josh and I met when randomly assigned to the same IMPACT team. In late 2020, we began toying around with the idea of buying a business but had zero background in mergers and acquisitions. So, we went back to the IMPACT issue trees to figure out the size of business, the industry, our acquisition thesis, and funding.
We landed on acquiring and rolling up independent auto shops in the Southeast. Blue Ridge Succession Fund is our holding company that invests and partners with family-owned companies in the Atlanta Metro, and we are closing on our first acquisitions. Our lifelong friendship culminated in Josh officiating my wedding in October 2021. IMPACT has been extremely influential!
JP Ortiz 18MBA, sales specialist, Microsoft Surface
In a pandemic world, learning how to implement and affect change, especially remotely, was one of the most important aspects of my IMPACT training.

JP Ortiz 18MBA
At Microsoft, my first role was as a customer success manager where I helped Fortune 500 companies implement technology across the organization. Adding the pandemic into the mix greatly increased the scope of my work with solutions needing to be delivered in hours and days, not months. IMPACT taught me to always come back to what problem we're trying to solve.
Luke Scheibel 17MBA, corporate strategy, experience consultant, EY-Parthenon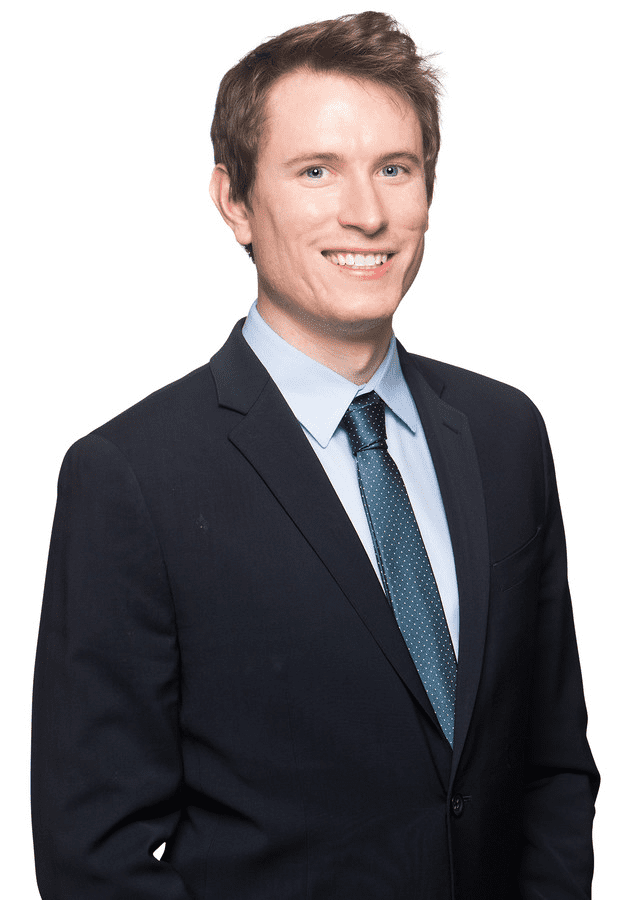 COVID-19 created many complicated problems for companies that turned to my consulting firm for solutions. IMPACT taught me an approach to break down complex problems and create solutions that address these problems.
For instance, my client (a Fortune 20 technology company) was refreshing their analytic and AI go-to-market approach to account for COVID-19's impact on customer preferences and competitors' responses. I used the lessons from IMPACT to break down and assess customer preferences using primary and secondary research. This work culminated in a data-backed business case for the new market, which principles were learned in IMPACT.
Many Goizueta classmates were there to mentally support me throughout the long days in my home office. They provided a sounding board for career decisions, and were there to joke around and lighten the mood.

Luke Scheibel 17MBA
Through these conversations, I gained helpful perspective and was comfortable making a lateral move from Grant Thornton Strategy to EY-Parthenon Strategy.
Ben Teplitzky 17MBA, director of product management, Grubhub
IMPACT helped prepare students for the physical disconnection of the pandemic. When we worked on the IMPACT project, we weren't in the room with the company. So how do we create communication bridges, and create right inputs and outputs to get things done? The unsupervised independence of IMPACT was applicable to COVID-19, as well as being data focused. When you have a shuttered store, then you're going to want to take deep data dives in the digital space for advertising, as well as to increase the online conversation [with the consumer] through personalization. There was a lot of chaos with COVID-19, and I was down with that.
With chaos comes opportunity.

Ben Teplitzky 17MBA
Becca Turkel 21MBA, senior manager, news marketing solutions, WarnerMedia
IMPACT training is most important when times are unconventional and you have to shift to a totally different way of working. You have to rethink the entire way that you work, and you can't rely on getting a lot done in sidebar conversations. You are grasping for a structured way of going about things. Starting the One-Year MBA program in May 2020, I was already learning as I went. The pandemic gave an intense program an added layer of intensity. My IMPACT team spent hours and hours on Zoom to figure out the best way to work together. Even though we were online, I feel very bonded with them. We figured out how to synthesize what we were working on so that everyone was looking at the same thing.
We learned how to get things done in a pandemic, and I applied that same approach at WarnerMedia.

Becca Turkel 21MBA
My job has been remote since I started. The IMPACT project was a very real-world opportunity thrown at us, and I am grateful for the learnings during the pandemic.
Learn more about how Goizueta MBA students engage in experiential learning through the innovative IMPACT program. Find out more about how companies can benefit from multi-dimensional approaches to real-world problem solving by some of the best and brightest future business leaders.