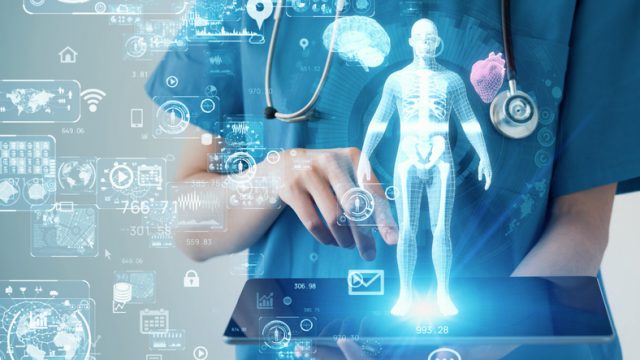 Business Case for Nursing Summit, featuring health economist Peter Buerhaus, will bring together experts from across healthcare and business

Impending retirement and burnout aren't the only factors affecting nursing today and the future. From disparities in healthcare to skyrocketing issues in mental health, the value of nursing and its role in healthcare have never been greater or under greater threats.
Emory University's Nell Hodgson Woodruff School of Nursing and the Goizueta Business School will gather the nation's foremost experts in healthcare operations, business, and nursing care from 8 a.m. to 4 p.m. March 22, for the first Business Case for Nursing Summit, headlined by the 2022 Ada Fort Lecture. The event will explore significant trends in the nursing workforce, the impact of the current market disruption amplified by the COVID-19 pandemic, and more.  
The Keynote speaker and Ada Fort lecturer will be Montana State University Professor Peter Buerhaus PhD, RN, FAAN, FAANP(h), a thought leader in health economics. The event is open to all audiences and will be webcast for free.
"It's a tough time for nurses and the healthcare industry, said Linda McCauley, PhD, RN, FAAN, Dean of the Nell Hodgson Woodruff School of Nursing.
We're at a turning point in our history where leaders in education and nursing professionals must learn from one another and consider our changing field. This is an opportunity to continue our focus and passion for advancing the nation's health through nursing education—clinically and professionally.

Linda McCauley
More than 1,900 life science and healthcare companies call Georgia home. Faculty at Goizueta Business School leverage their knowledge of the business of healthcare to educate future leaders in healthcare operations and related fields in the state and around the nation.
"Improving the business of healthcare is a good financial decision and the right thing to do," said Karen Sedatole, Interim John H. Harland Dean of Goizueta Business School.
"We believe business must also serve society and the communities in which it operates. As the population ages and the complexities and challenges of healthcare delivery increase, the business community must take notice and provide its expertise to improve operations and efficiencies. Business and business educators simply must play an active role in addressing the healthcare needs of their workforce and our society. That's why this initiative is so important."
The one-of-a-kind, one-day summit will provide an important professional education opportunity to individuals interested in nursing and the business of healthcare. After the keynote, there will be panel discussions on four findings featured in a Health Affairs article co-authored by Buerhaus—"Investing in A 21st Century Health Workforce: A Call for Accountability," including:
Amount and types of healthcare workers needed to address population health priorities such as access to primary, behavioral, oral, senior and long term, and maternal care
Gaps in provider capacity and training. Maldistribution exists by specialty and setting with a disproportionate focus on acute rather than community-based care
Workforce resilience, acknowledging the widespread burnout across healthcare, not just in hospitals, nursing homes, primary care, and behavioral health, but also among public health workforces. 
Maximizing the current and future workforce by modernizing the approach to regulating scopes of practice. For example, building on changes in laws and emergency acts put forth during the pandemic
"I'm excited to see how this summit will spark conversations about what our new nursing life will be," said Sharon Pappas, Chief Nurse Executive at Emory Healthcare. "These are important, timely issues that need to be solved. We are so excited to have Peter share his knowledge and research with our audience. This summit is important for all attendees to make us think about our profession and how it's changing. We must discuss the critical issues facing nursing and health care today." 

About Emory University's Nell Hodgson Woodruff School of Nursing
Emory University's Nell Hodgson Woodruff School of Nursing produces nurse leaders who are transforming healthcare through science, education, practice, and policy. Graduates go on to become national and international leaders in patient care, public health, government, research, and education. The school offers undergraduate, graduate, and doctoral programs in various specialties.
About Emory University's Goizueta Business School
Business education has been an integral part of Emory University's identity since 1919. That kind of longevity and significance does not come without a culture built on success and service. Emory University's Goizueta Business School offers a unique, community-oriented environment paired with the academic prestige and rigor of a major research institution. Goizueta develops business leaders of today and tomorrow with an undergraduate degree program, a Two-Year Full-Time MBA, a One-Year MBA, an Evening MBA, an Executive MBA, an MS in Business Analytics, a Master of Analytical Finance, a Doctoral degree, and a portfolio of non-degree Emory Executive Education courses. Together, the Goizueta community strives to solve the world's most pressing business problems. The school is named for the late Roberto C. Goizueta, former Chairman and CEO of The Coca-Cola Company.