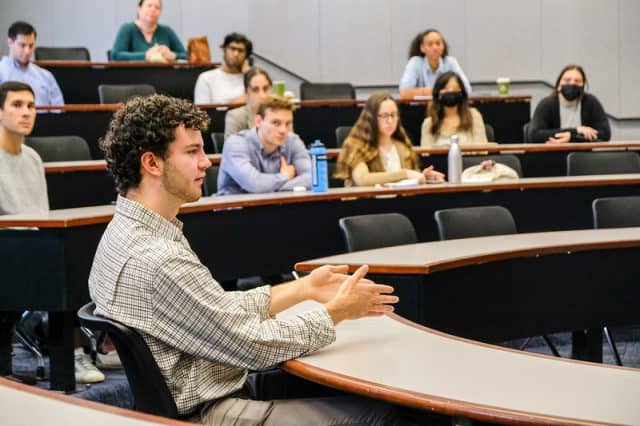 EmoryBusiness.com is pleased to present this first-person perspective written by Dany Hernandez 23BBA for the Voice of Goizueta blog. Hernandez is studying marketing and entrepreneurship. As an immigrant and first-generation student, he is dedicated to launching his own business after graduating.
The Roberto C. Goizueta Center for Entrepreneurship & Innovation has been working tirelessly to provide aspiring entrepreneurs at Emory with the tools and resources they need to succeed. These programs enable student entrepreneurs, like me, to thrive.
Through experiences, programs, and opportunities, I believe that entrepreneurship at Emory will become a magnet that attracts prospective entrepreneurs from all over the world to come to Emory to receive their education.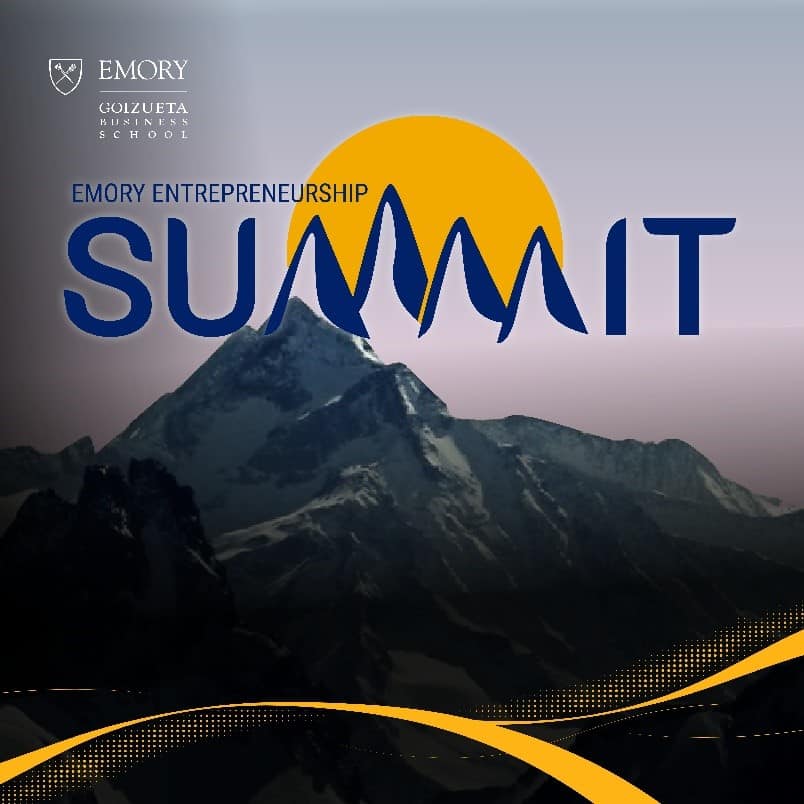 One program meant to push entrepreneurs forward in their journey is the Emory Entrepreneurship Summit which took place on March 31 and April 1. The Entrepreneurship Summit is a two-day event where people connected through a passion for entrepreneurship come together to network, learn, and get inspired.
The objective of the Emory Entrepreneurship Summit Pitch the Summit competition is to provide Emory undergraduate and graduate students with the opportunity to learn how to effectively pitch an idea for a new venture. Winning individuals and teams receive guidance, financial support, and in-kind contributions to move the venture forward.
This year's event featured a founder's address by Vivek Garipalli 00BBA, a panel by the Peachtree Minority Venture Fund, and numerous workshops aimed at honing entrepreneurial skills. Finalist pitchers that participated in the competition also presented their ventures to compete for a cash prize pool of $25,000. If you are interested in launching your own business, this is an excellent opportunity to acquire funding and take the first key step to transform your venture from a dream to a reality.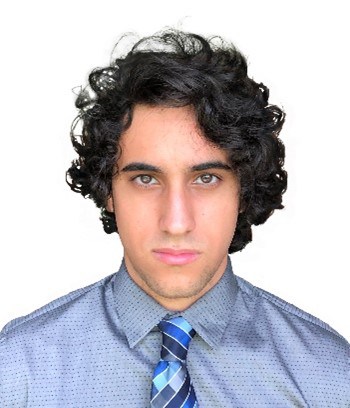 Neil Banerjee 22BBA, who won second place and secured $5,000 in funding, plans to use his prize money to visit New York and meet with designers to partner with his startup, FTTED, a platform that hosts independent fashion designers and connects them to consumers, giving them the resources they need to scale.
For nonpitchers, the Summit is an excellent educational opportunity to learn from professionals. Various workshops were hosted by Emory alumni who have had their share of success in the entrepreneurial world. Workshops included topics such as "How do I Monetize my Concept and Acquire Customers," hosted by Sean Belnick 09BBA and Jared Belsky 05MBA, "How do I Build an MVP, Working Prototype, or App," hosted by Omer Sattar 00BBA and Eden Chen 02BBA, and "How do I Raise Funding," hosted by Gardiner Garrard 99MBA and Kerry Miller 01BBA. These workshops illuminated aspects of entrepreneurship about which some young entrepreneurs might be in the dark, giving valuable pieces of knowledge that aspiring entrepreneurs could utilize.
"Embrace Luck"
The keynote speaker gave an inspiring founder's address that walked the audience through his own entrepreneurial journey. Garipalli is the CEO and Founder of Clover Health, a health insurance company that leverages data to proactively improve health outcomes, filling gaps in care and reducing avoidable costs. He earned a BBA from Goizueta with a concentration in entrepreneurship.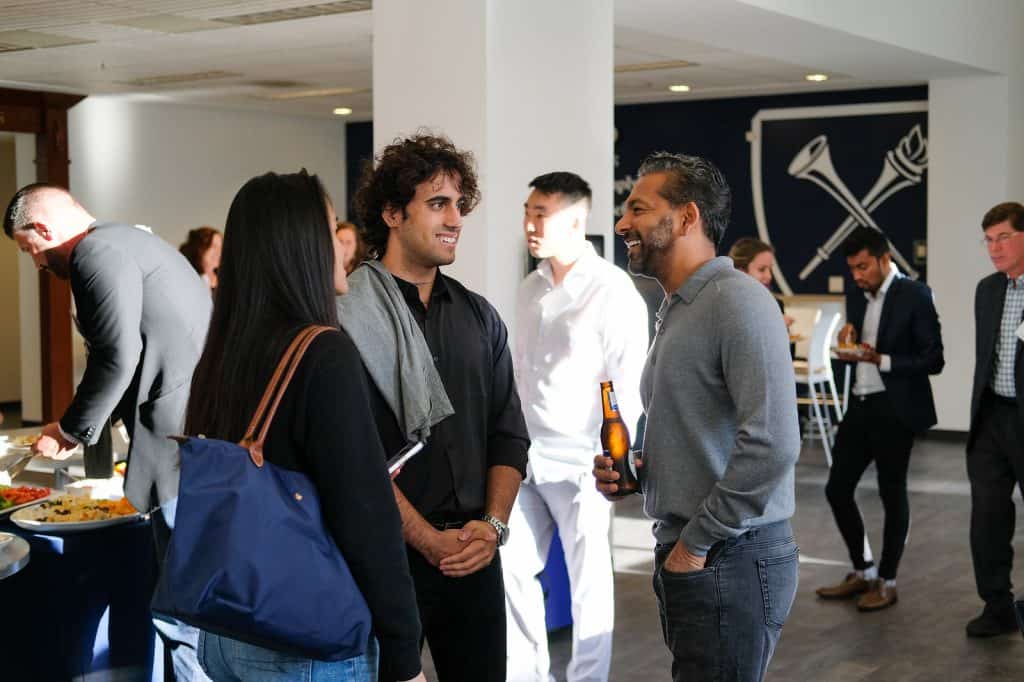 My biggest takeaway from Garipalli's address centers around an unconventional piece of advice he gave us: "embrace luck." This piece of advice illustrates to entrepreneurs that sometimes you just happen to be in the right place at the right time, and you must ensure you have the grit and consistency to create and capitalize on these opportunities.
The Emory Entrepreneurship Summit further fueled my passion for entrepreneurship by placing me in an environment with like-minded individuals who share the same goals and ambitions that I do. If you missed the Summit this year, don't worry. You can always join us again next year!
Undergraduate and graduate students share their perspectives on life at Goizueta through the Voice of Goizueta blog. Dany Hernandez is an entrepreneurship student fellow of The Roberto C. Goizueta Center for Entrepreneurship & Innovation.