When Chukwuka "Chuka" Isichei 22MBA began his accelerated MBA at Goizueta Business School, he immediately started building community.
He stepped beyond his requirements to quickly establish the Goizueta African Business Club, and host gatherings for community members interested in making business connections in Africa.
Recently the club hosted Olugbenga "GB" Agboola, founder and CEO of fintech company Flutterwave, which had just raised $250 million in a Series D round. At $3 billion, Flutterwave is currently the highest valued African startup.
"It's already in the unicorn status," Isichei said. "There is a market in the fintech sector in Africa and hopefully that's what the 30 students took away from this visit. A lot of companies can achieve that in a short time, but to do that in sub-Saharan Africa, there are challenges."
Isichei's journey began in his home in the capital city of Abuja, Nigeria, where he had been working for a Greek energy company.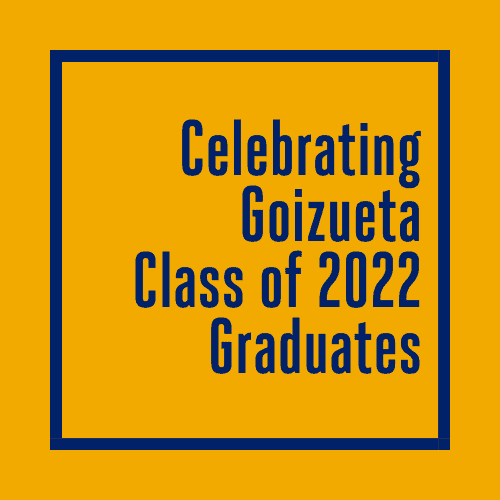 "I researched top MBA schools with small class sizes, strong alumni networks, and success rates for recruitment," he said. "The one-year program interested me very much because I didn't want to be away from family." He chose the only top-25 Full-time MBA that delivers intimate learning in a global U.S. city.
With commencement in sight, Isichei is interviewing in global consulting. His most influential faculty were Klaas Baks, professor in the practice of finance, and Charles F. Goetz, senior lecturer of Organization & Management.
Isichei also thanks the Goizueta community for its eager support of his new club and commitment to diversity, equity, and inclusion. He felt comfortable wearing clothing from the Ibo culture on campus, as a visible reminder to fellow students of African connections. His message: "Be open-minded when it comes to Africa, and feel free to reach out."
Through strategic, structural, and sustainable action, we commit to expanding cultural knowledge, reflecting the broader society, and improving equity in business. At Goizueta, diversity is a commitment to nurture and challenge the unique perspectives that will shape the future of business. It's a commitment to innovate in traditional fields and embrace emerging insights. It is the foundation of our intentions and actions. It is one of the core values by which we lead. Learn more.
This May, hundreds of Goizueta graduates will walk out of our doors ready for the workforce. Learn more about the celebration and register for Goizueta's Commencement activities. Continue to check out the stories of our amazing students all month long.
Interested in pursuing your MBA? Learn more about the unique programs Goizueta has to offer.