Benjamin Feinstein 22BBA hesitated before applying to Goizueta Business School. Was business right for him? Would his creativity and multiple interests be satisfied, or get in the way? None of Feinstein's family was involved with business, either, but he decided to go for it.
He wasn't solo for long, even when the pandemic hit. His gut instinct was accurate: business gave him practical skills like public speaking, business writing, and interviewing that apply to any industry and job. Concentrating on strategy and management consulting rewarded his creativity and natural problem-solving "because it requires outside-the-box thinking," he says. Feinstein became a research assistant for Renee Dye, associate professor in the practice of Organization & Management, and in classes, his engaged style of learning invigorated faculty and fellow students.
Ben is smart, hard-working and reliable, but the attribute that most sticks out in my mind is his intensity; I think it could probably power a small city!

Allison Burdette, professor in the practice of Business Law
"His intense attention to every aspect of the classroom environment helped to inspire me to always be my best. Whether it was my presentation, other student's contributions, or class activities, Ben was all in," Burdette continues. "As we all know, this type of intensity helps set a tone of intellectual rigor that positions the whole classroom for success."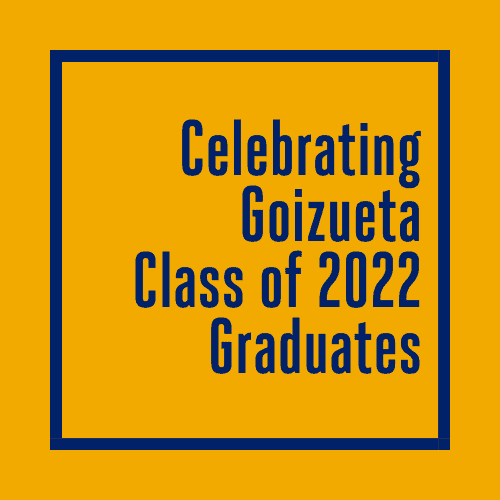 In turn, Feinstein was inspired by social impact classes that prioritize stakeholders over shareholders and people over profits.
"That has left a strong impression on me that I will carry with me as I go forward in my career and pass along what I have learned," he said. "Classes like Business and Society have taught me to be a more responsible businessman and person. I hope to implement these ideals into my future work, and make a positive impact on the world." He's done some of that already. During quarantine, Feinstein combined his passions for music and innovation by founding and co-hosting a fundraiser, Songs in the House, for essential health care workers. More than 30 singers performed and raised over $1500 in two months.
"Ben is a thoughtful and caring student who is always three steps ahead of everyone but would never boast about it," said Wesley Longhofer, associate professor of Organization & Management. "Just as an example, he was a superstar student in class, yet I had no idea about his fundraiser or podcast until interviewed for this article. His cleverness is only surpassed by his humility and creativity."
A random decision also made a big difference for him. Feinstein was assigned a roommate, Aditya Venkataramani 22BBA, who became his best friend and creative partner in a podcast titled Roommate Conversations.
"I wouldn't be who I am today without his influence and belief in me," Feinstein notes. "Aditya believed that I could do things that I didn't think I could. He is always pushing me to shoot for the stars and be the best possible person I can be. I can be proud of the person I am today and what I have accomplished at Goizueta largely because of him, and I thank him dearly."
At Goizueta, I loved the emphasis on group work in most of the classes and loved working with all the other business school students. I will miss this community greatly, but I am excited for this next phase of my life and look forward to being a proud Goizueta alum.

Ben Feinstein 22BBA
Feinstein's next stop after Commencement is familiar because he grew up in Westchester, NY. He's headed to New York City, where he will join AlphaSights, which connects investment and business leaders with industry knowledge, as an associate on their client service team.
This May, hundreds of Goizueta graduates will walk out of our doors ready for the workforce. Learn more about the celebration and register for Goizueta's Commencement activities. Continue to check out the stories of our amazing students all month long.