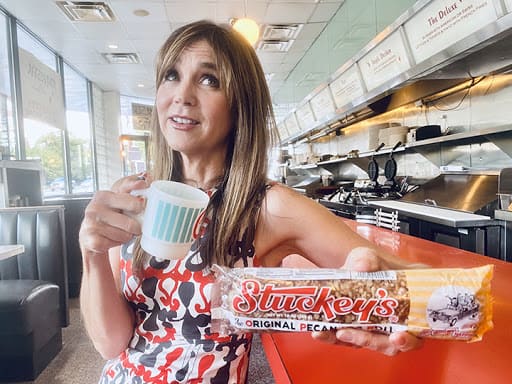 As the keynote speaker for the 30th annual IMPACT Showcase, Interim John H. Harland Dean Karen Sedatole and Stephanie Stuckey engaged in a lively conversation about entrepreneurship, grit, and goals.
Not many people would be gutsy enough to buy a deeply indebted business with an ailing brand identity, minimal assets, and endless tangles of red tape. But in 2019, that's exactly what Ethel "Stephanie" Stuckey did. Though she was an environmental litigator, 14-year veteran of the Georgia House of Representatives, nonprofit leader, and director of sustainability for the City of Atlanta, Stuckey says she came to the CEO role with no business background. What she did have was an endless passion for this road trip revival of the company founded by her grandfather. She says with a smile, "We have a great brand, and no one knows it better than I do. I can sell this brand all day long."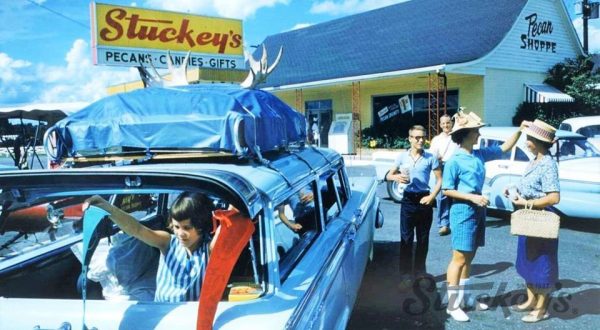 The familiar, blue-roofed Stuckey's Pecan Shoppes that dotted American roadsides hit their peak in the 1960s, with 368 stores in more than 30 states. Ownership passed from founder W.S. "Sylvester" Stuckey to outsiders. W.S. "Billy" Stuckey, Jr., a five-term Congressman from the 8th District of Georgia, bought the company back, co-branded it with Dairy Queen and expanded, then successfully sold both businesses as a package deal to Berkshire Hathaway.
But the corporation endured an all-too familiar if not heartbreaking scenario. By the 1970s, transfer of ownership outside the family had morphed the nostalgic American destination into an entity "trapped in a time warp." Stores closed, facilities fell into disrepair, and the company's popularity with road-trippers and Baby Boomers faded.
Even so, when her father's former business partners called with the suggestion she buy back the Stuckey's brand, Stuckey was undeterred by its flaws. "I spent my life savings buying the company," she says proudly of the bold career move. Leveraging her assets and offering life insurance collateral, Stuckey jokes that she "bought an 85-year-old startup."
I respect our company's past, but I can't live in it. The hardest part of running a family business is letting go of what's not working because, with a family business, everything is personal.
After five straight years of losses, "I bought Stuckey's in distress. We don't own any stores, nor do we have the financing to run a chain operation," Stuckey shared recently on LinkedIn. With a trusted group of advisors and a small executive team, Stuckey renegotiated the existing 65 franchise agreements into licensing deals and began making changes.
"Taking on a project this big is a sacrifice," she says of her 12-hour workdays. And the reward for hard work? Under Stuckey's fresh leadership, within six months, the company turned a profit.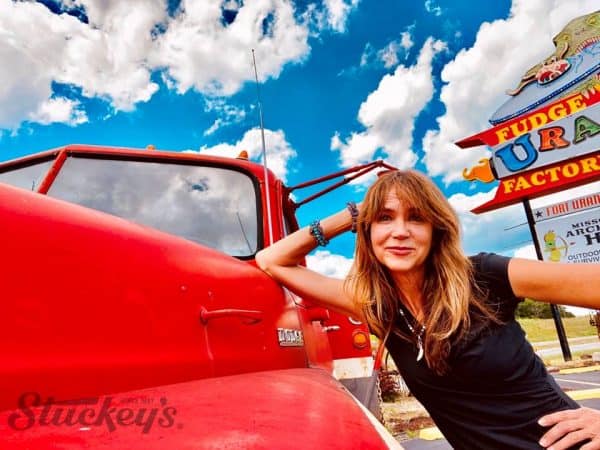 A Distressed Company is No Match for a Determined CEO
With decisive and purpose-driven new leadership, Stuckey paid every creditor that was owed money. Creating the "Thousand-dollar Club," Stuckey issued $1000 payments each month to delighted creditors until all debts were paid.
The way my partner and I have pulled this company from debt to profitability is by making our own sweets and snacks again. We bought a pecan shelling and candy plant, and we're starting to see Stuckey's products on the shelves in thousands of stores nationwide.
So, what strategy did she embrace? After taking a two-year road trip to truly understand the retail operations, license holders, and their customer experience, she studied the books. "We put all of the revenue we generated into buckets–in-store sales, online sales, etc.," she explains. While the road trip was incredible, she realized that almost 80 percent of revenue came from product sales.
Stuckey is a savvy business leader. The company pivoted and made a compromise. They created new jobs, invested in communities, made key acquisitions to continue manufacturing in America, and engaged third-party retailers. With the ultimate goal to own three to five flagship stores as destination locations, Stuckey's will continue to expand markets for Stuckey's pecan products via e-commerce and other outlets.
She shares, "We're still a road trip brand, but now we talk about it on the labeling."
Advice to Would-Be-Entrepreneurs: Don't Be Afraid to Start a New Career
Leaving the familiar behind, Stuckey embraced entrepreneurship in recreating the brand. One benefit for later-in-life risk-takers? "Post age 50 you have credit and financial maturity. That helped me buy the company," she points out.
Do what you love, at a place that you love, with people you love. It's that simple. You may have a couple of careers and work at different places, and that's okay. We should be doing meaningful work that makes a difference.
Learn as You Go
First-time experience is gained and often comes with the help of YouTube videos and online advice from marketing gurus. "I wasn't on Undercover Boss, but I did start from the top down and work in every job at the candy plant to gain a better understanding and commonality with our employees," she says.
With a nod to remaining vulnerable and seeing the humor in situations, Stuckey advises, "Take feedback from people you know and trust."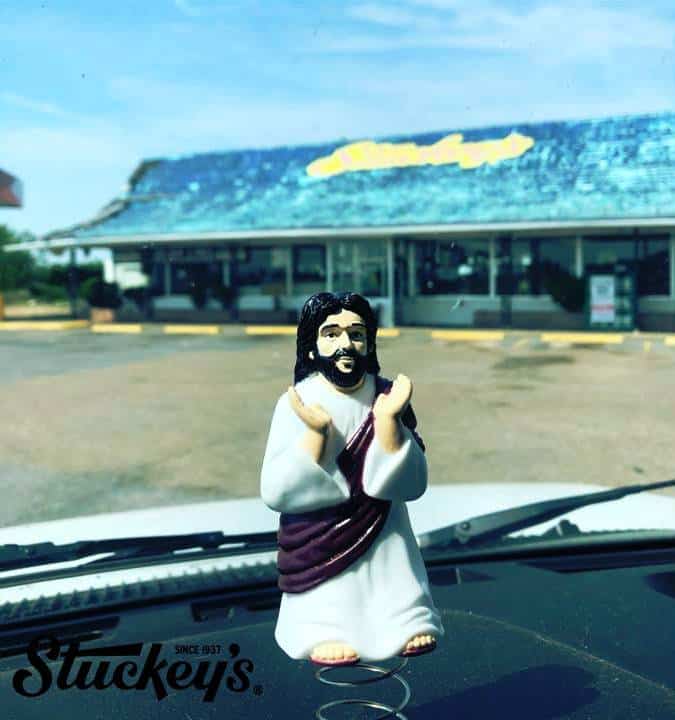 Bootstrap—And Use Social Media to Build Your Brand
Passionate about the customer experience, she shares, "We're boot-strappy, thoughtful, and maintain small growth to stay true and remain connected to our customers. We may be a small company, but we are a big brand."
Rather than overinvest on consultants and advertising, Stuckey made her journey very personal and shared her experiences on LinkedIn, Instagram, Facebook, podcasts, videos, and the company blog, affectionately called the Stuckey's Pecan Blog Roll. With no large digital budget, Stuckey began putting out original, organic content to keep it interesting. Citing Sam Walton's advice, she agrees, "You have to distinguish yourself, be different, unique and special."
With a goal to post organic content one time a day, Stuckey shared her own story with her followers. Being an entrepreneur, she says, works to your advantage. "Ask yourself, how do I tell the story of my brand?"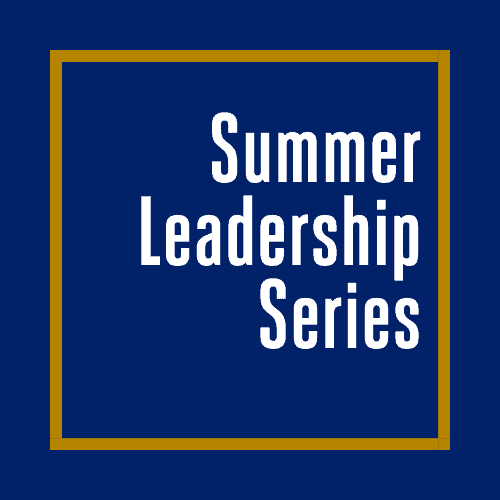 Understand "Every Traveler is a Friend"
Stuckey's grandfather had a saying: "every traveler is a friend." She recommends applying this wisdom to solidifying the customer relationship. As her grandfather said, "If unthinkingly you render a disservice to a neighbor, all is not lost. You can see him or her again soon and make amends. But should a traveler leave one of our Shoppes with a feeling of dissatisfaction, then we can indeed despair. The traveler is gone. With them has also gone their respect for you and for the company you represent–and it is not likely that any of us ever again will see him or her in order to make things right."
Advocate for Your Cause, Set Goals and Dream Big
Though Stuckeys now sources pecans from Georgia farmers, shells the pecans themselves, manufactures candy in its own plant, and boasts a fundraising business, Stuckey states, "I want us to be the go-to brand for pecans." Her long-term ambition? "Dominate the nut aisle, produce aisle, snack aisle, and of course, the wine aisle. After all, pecans are a great snack with a glass of wine."
Stephanie Stuckey shared her insight as part of the IMPACT Showcase. Learn more about Goizueta IMPACT, the experiential learning program that connects real-world clients with Goizueta students.