On Thursday, May 12, a virtual graduation ceremony was held to recognize the 2022 Goizueta Business School's Start:ME Accelerator participants. The intensive, place-based accelerator program was created to serve promising local, microbusinesses. This year's Start:ME class was made up of 48 ventures, bringing the program's total number of businesses served to over 350 since its inception in 2013.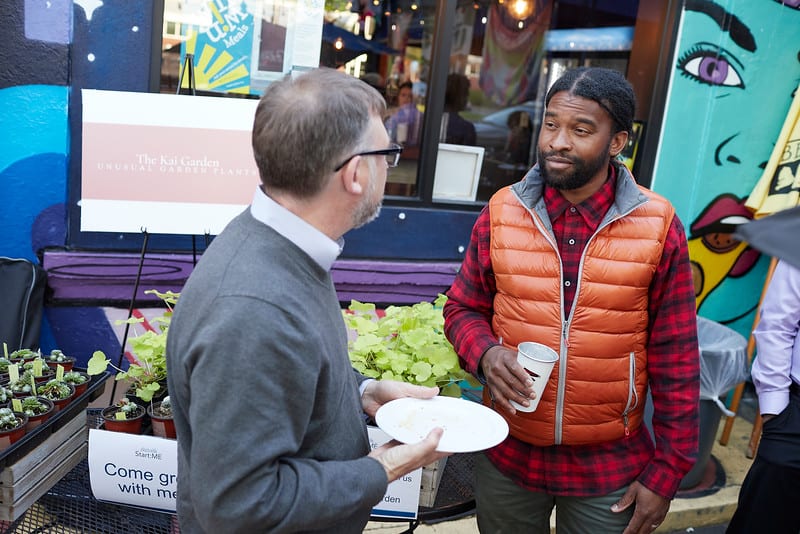 In addition to celebrating the completion of the 14-session program, the virtual event included the investment of $30,000 in grants and $3,000 in awards to 18 of the participants. Grant recipients were peer-selected by the entrepreneurs and mentors within their cohort. The funding was equally divided amongst the three communities where Start:ME is offered: Clarkston, East Lake, and Atlanta's Southside. The two monetary awards were Peer of the Year and Community Impact, given to two entrepreneurs in each community.
Funding Grants and Awards Given to 18 Atlanta-Area Microbusinesses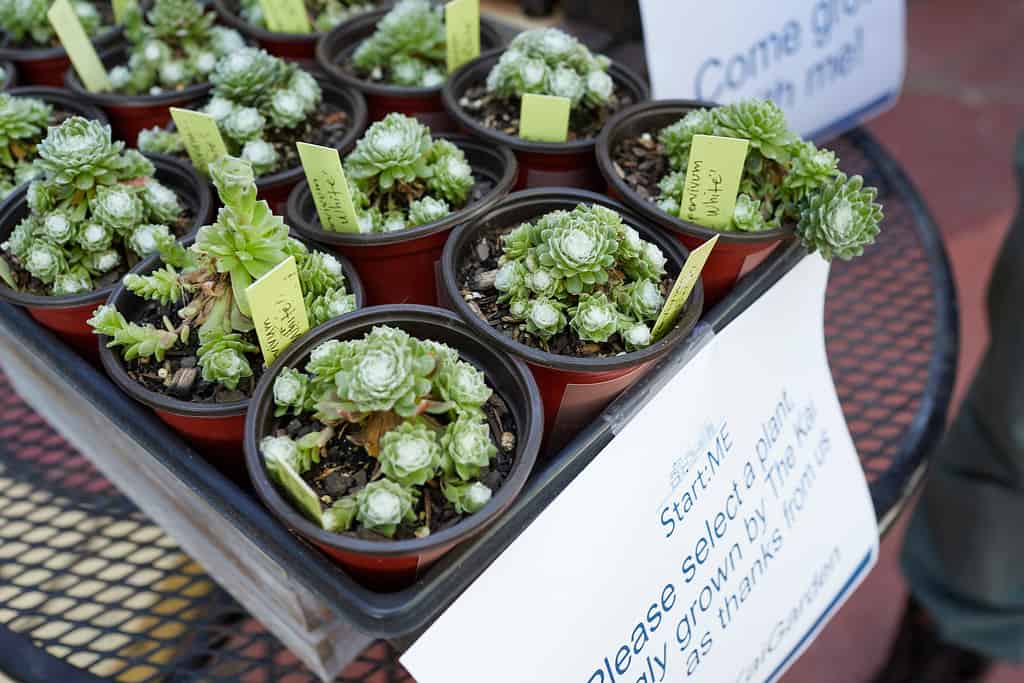 Eric Mack, owner of The Kai Garden, was awarded one of the Grow Grants at the Start:ME ceremony. His business, based in the East Lake community, specializes in offering unusual and hard-to-find garden plants.
"This program has given me the opportunity to learn and implement best practices of business, form a deeper understanding and connection with my East Lake community, and helped me build the confidence needed to take The Kai Garden to the next level," says Mack. "On top of that, the grant that I was awarded truly validated everything that I dreamt this business venture could be, and I am truly honored."
Start:ME Grow Grants of up to $4,000
Start:ME Start Grants of up to $2,000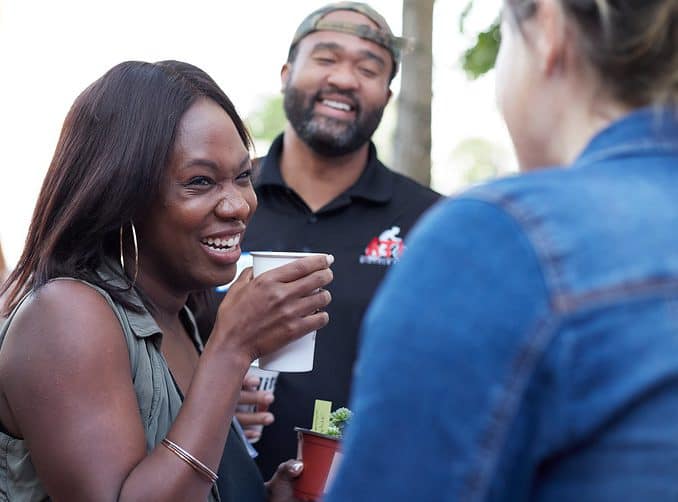 Peer-of-the-Year Awards of $500
Community Impact Awards of $500
Amber and Warren Lee, owners of ATL Bicycle Repair, received the Community Impact Award for the East Lake cohort. Their business is a full-service bike repair shop that serves customers in, out, and all around the metropolitan Atlanta area.
Through the Start:ME program, our business has been enriched with guidance for strategic planning, templates for financial forecasting, a community of like-minded entrepreneurs, and access to professional resources to either outsource or strengthen our operational business functions.
Lee continues, "We plan to put the $500 towards acquiring legal services to establish an employee handbook and critical policies."
Supporters and Mentors Come Together to Make Start:ME a Success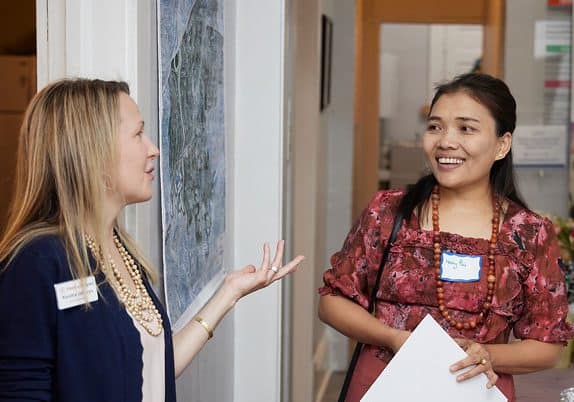 Start:ME has found its success through the support of community lead nonprofit organizations including East Lake Foundation, Focused Community Strategies (FCS), Friends of Refugees, and Purpose Built Schools Atlanta. The 2022 program was also made possible by Bank of America, Emory University's Goizueta Business School, PNC Bank, Regions Foundation, and Target Corporation.
"We look to partner with programs that focus on workforce and economic development, especially in underserved communities. Start:ME not only does that but also brings an unmatched academic rigor to the program with its Emory University partnership," says Marta Self, head of corporate philanthropy and executive director of the Regions Foundation.
You can't have a thriving community without thriving small businesses. Start:ME brings those two things together, and that is very powerful.

Marta Self, head of corporate philanthropy and executive director, the Regions Foundation
In addition to partnering with incredible community organizations, the Start:ME program works with numerous volunteer mentors to give participants the opportunity to learn from professionals who are experts within their fields. This year's program engaged 72 mentors from various professional backgrounds.
Goizueta Goes the Distance for Equitable Entrepreneurship
Goizueta Business School has played a central role in the Start:ME program over the last ten years, working alongside community partners to build, tailor, and deliver truly local programs. Start:ME is part of the school's commitment to Diversity, Equity, and Inclusion.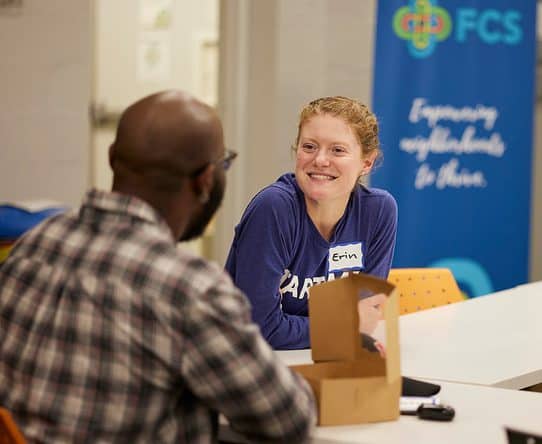 "Entrepreneurial passion is found everywhere, in all communities. And business knowledge, networks, and capital are necessary to be successful, but access to those three things are not equally distributed," says Start:ME Program Director Erin Igleheart. "It's critical to create ecosystems that surround and support entrepreneurs in all communities to create opportunities for them to have a positive local impact."
As program director, Igleheart is responsible for setting the overall strategy and direction for Start:ME. That includes working with local community partners to design and implement truly local programs, fundraising to deliver the program for free to all entrepreneurs, providing the tools and resources the local teams need to be successful in their delivery, gathering and analyzing data to better understand and support the community of entrepreneurs, and helping to advocate for and tell the stories of entrepreneurs.
2022 and Beyond
Start:ME's main mission is to strengthen Atlanta's underserved communities by empowering the entrepreneurs within them to start or grow businesses. During the 14 sessions, and beyond, the program connects entrepreneurs to the business know-how, mentorship, and funding necessary to build and grow businesses.
Next year's Start:ME program is already off to a great start as it has been selected by both the Emory Executive MBA and Full-Time MBA programs to be the recipients of their 2022 class gifts. Together they engaged 154 donors to raise more than $20,000.
For more information, visit startmeatl.org. Check out the Start:ME shopping guide to see all of the product offerings from this year's business owners. Learn more about how you can support Goizueta's strategic initiatives for Business and Society.