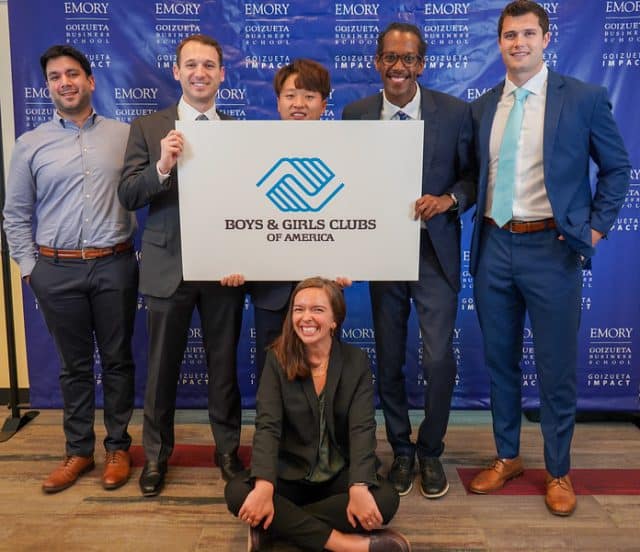 The message from this year's 30th annual IMPACT Showcase was clear: Goizueta students consistently prove the benefits of strategic vision, creative thinking, and meaningful collaboration. What began as a student initiative decades ago has evolved into a signature Goizueta Business School event with both in-person and virtual components, drawing nearly 220 participants from ten countries and 16 states to judge the presentations. Of 27 student IMPACT teams, Goizueta faculty members selected the top 20 MBA teams to present. More than 125 prospective Emory students, too, observed the presentations.
IMPACT is an experiential learning program that has universal appeal and staying power. Alumni from every graduating class back to 1990 joined members from all classes once again to support our student teams and share their insight.

Lynne Segall, associate dean of management practice initiatives and senior lecturer of Organization & Management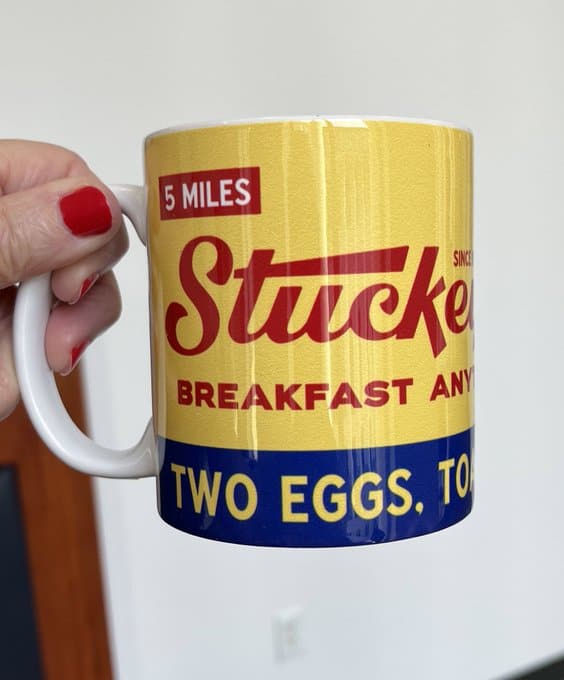 Sharing wit, wisdom, and from-the-trenches stories of her iconic brand's road trip comeback to profitability, Stephanie Stuckey, CEO of Stuckey's Corporation, engaged in conversation with Interim John H. Harland Dean Karen Sedatole. After a successful career as a litigator, Georgia State Representative, nonprofit leader, and sustainability champion for Atlanta, Stuckey leaped into entrepreneurship to revive the ailing-yet-once-loved Stuckey's candy business and Pecan Shoppes. "I spent my life savings buying the company," she says proudly of the bold career move. Leveraging her assets and offering life insurance collateral, Stuckey jokes that she "bought an 85-year-old startup."
Stuckey spoke of engaged leadership, corporate debt repayment strategies, brand awareness and pivots, and ultimately, the importance of nurturing the customer relationship. "We're boot-strappy, thoughtful, and maintain small growth to stay true and remain connected to our customers," Stuckey said during the question-and-answer session. "We may be a small company, but we are a big brand."
Both a visionary and a down-to-earth leader, Stuckey shared career advice along with top entrepreneurial strategies from her company's grassroots and organic growth.
Boys & Girls Clubs of America Receives Targeted National Growth Analysis
The winning student team of Matt Ball 23MBA, Brandan Gillespie 23MBA, Diana Goodwin 23MBA, Katie Hoole 23MBA, Chase Jubinsky 23MBA, and Aiden Lee 23MBA worked with Boys & Girls Clubs of America (BGCA) to assess areas in which the organization could grow nationally. "Specifically, our team was tasked with determining which markets, or zip codes, would provide the greatest opportunity for new BGCA clubs based on geographic traits and local organizational strength," said Jubinsky.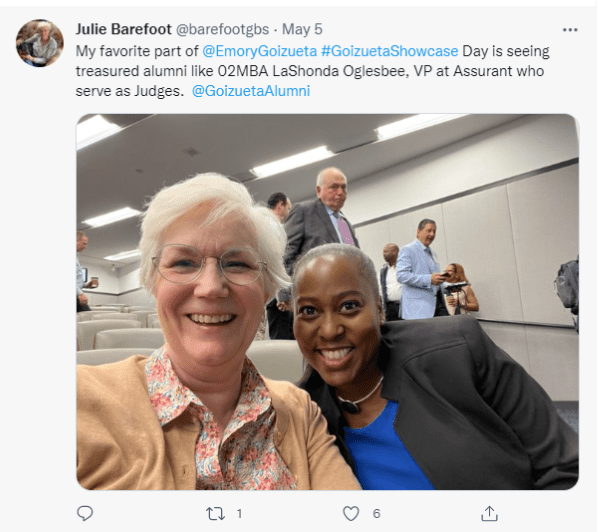 Using regression analysis, the team identified average daily attendance as the optimal measure to predict success at the zip code level, as well as the determinant factors that have the greatest influence or impact on average daily attendance at BGCA locations. He explained that "Our findings, which were grounded in data analysis, helped to provide structure to both our recommendation, as well as our presentation deck."
For their IMPACT presentation, the team made additional recommendations to standardize the data collection process and measure potential funding.
This project represented a great opportunity to work with and make sense of a vast amount of data, and then translate those findings into a recommendation for our client. Our recommendation can potentially impact the lives of youth across the country, which made this opportunity particularly meaningful.

Chase Jubinsky 23MBA
Maximizing the Power of the Hybrid Goizueta Alumni Network
"The IMPACT Showcase this year was exceptional, not only because of the strength of our student presentations but also because we gathered in person for the first time since 2019," Segall said. In addition, the 219 alumni judges participated both virtually and from the audience.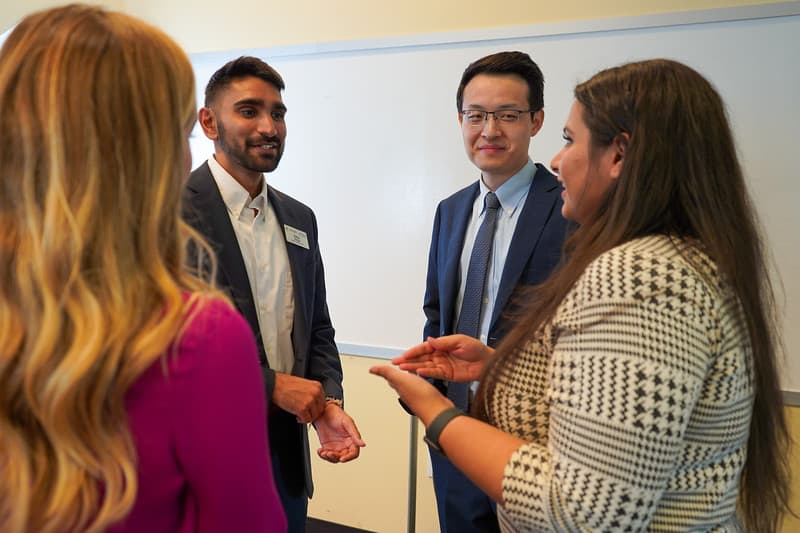 "The hybrid approach was extremely successful. We will continue to work with our alumni judges around the world for this vital community engagement opportunity for our students. The perspective, skills, and professional networking connections they gain through this experience are unmatched."
Goizueta IMPACT provides an opportunity for students to accelerate career readiness by learning proven structured problem-solving principles, tools, and frameworks and then applying them to real-life business situations. Client partners span a wide range of industries and projects offered vary each year. Overall, projects are focused on an issue of strategic importance to the organization and provide a "messy, ambiguous problem" to be solved. Learn more about this invaluable experiential learning.
Read IMPACT Showcase speaker Stephanie Stuckey's advice. Watch the video here.