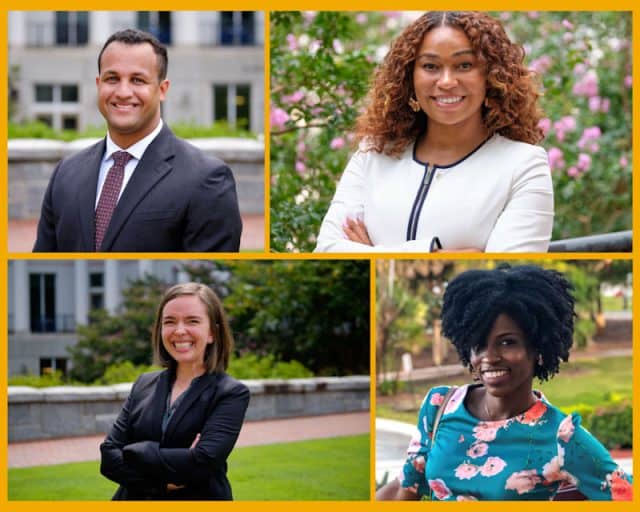 Driven by their personal experiences with racial gaps in health care, four Goizueta Business School students presented a plan for the consulting giant Accenture to "make a huge dent" in attracting and helping people of all races to receive the health care they deserve.
Their technology-driven strategy landed them in the recent finals of the 2022 John R. Lewis Racial Justice Case Competition (JLCC), where they earned a $5,000 award as Emory's highest finishing team.
A program of The Roberto C. Goizueta Business & Society Institute, JLCC is the first student-run case competition focused on racial justice. Participants research the history of systemic racism in the U.S. and provide bold, innovative, and actionable recommendations for Fortune 500 companies seeking to solve racial inequality inside and outside their organizations.
For Shanae Smith 23MBA, the competition gave her a way to fight back.
"It was hard seeing the disparities that exist in our society and choose not to do something about it. JLCC gave us all the platform to not only say, 'here are the issues,' but also 'here is what you as a business can do about it,'" she said.
This competition really challenges the companies we work with to essentially put their money where their mouth is. Given the potential impact I could have, it was an opportunity I was not going to pass up.

Shanae Smith 23MBA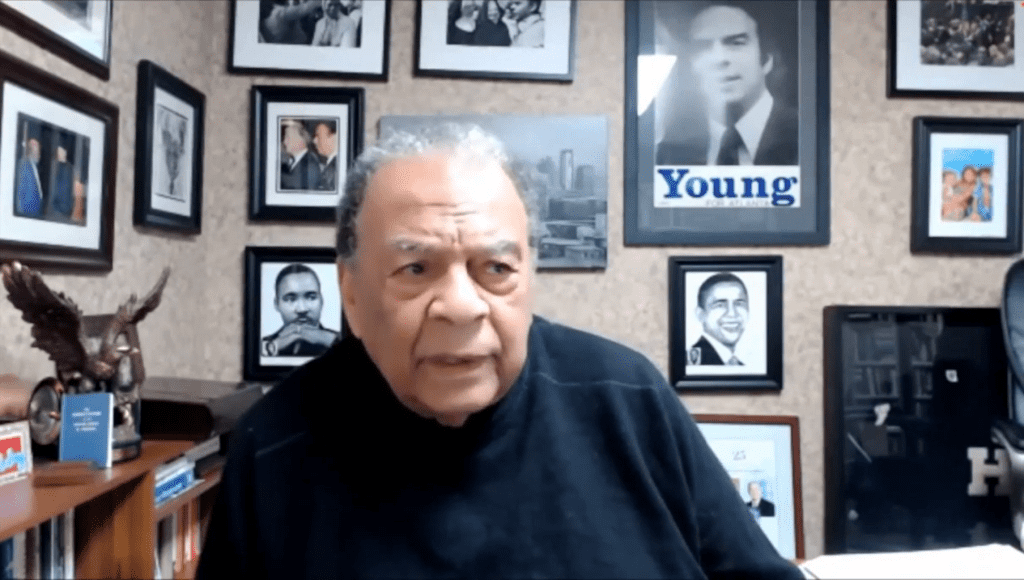 Inspiring Words from Former United Nations Ambassador Andrew Young
Director of The Robson Program for Business, Public Policy, and Government and Associate Professor of Finance Jeffrey Rosensweig arranged for Andrew Young – the esteemed Robson Distinguished Lecturer – to step into the role of addressing participants of the JLCC this year. "This competition is likely the most significant new program at Goizueta in many years," he said. "It has addressed a very real need and shares real-world solutions to our nation's very deep systemic inequities and racial inequality."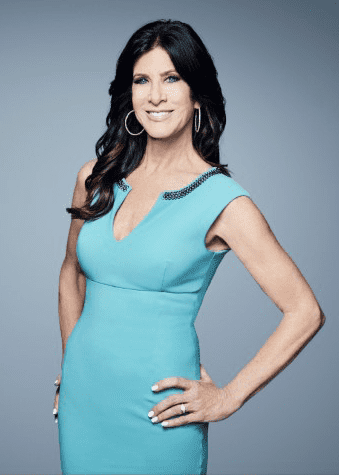 Rosensweig invited Young—the former United Nations Ambassador, Atlanta mayor, and iconic civil rights leader—to speak to competition participants. In a conversation guided by Natalie Allen, former CNN News Anchor and the primetime anchor for Newsy, the two discussed the evolution of the movement for civil rights change, the hurdles overcome, and the work yet to be done.
In a perfect synergy of the competition's mission and purpose, Young shared personal stories and spoke about how students with vision and courage will change the way business is done and change the world.
A colleague and friend of Martin Luther King Jr., Young recalled the achievements of their vibrant student days. "We wouldn't have a civil rights movement without students," said Young. "Students have the courage and the vision, but they also have the opportunity to grow up together."
The Racial Gap in Health Care
For Goizueta, Smith joined Katie Hoole 23MBA, Michael Laguna 23MBA, and Aliya White 23MBA to compete as Team Disruption. The name reflected their desire "to create solutions that disrupted the norm," White said. "The goal of the competition was meant to be bold, and we are addressing racial injustices from a business context, something businesses don't normally do. The name Team Disruption embodied our boldness, our challenge to the status quo, and the potential for something new."
They advanced to the JLCC finals by having the strongest proposal related to consulting and professional services. Accenture's problem statement: "How can we lessen the inequity of quality of care between Black, Indigenous, people of color, and white people?"
Team Disruption's presentation vividly portrayed the racial gap in health care. They pointed out that Black women today are three times more likely to die in childbirth than white women, and Black and brown Americans are over two times as likely to die from the impacts of COVID-19.
In a 2020 Kaiser Foundation poll, 7 of 10 Black Americans said they are treated unfairly by the health care system and 55 percent said they distrust it. Of the 28 million Americans who are uninsured, 13 million are Hispanic or Latinx, and 5 million are Black.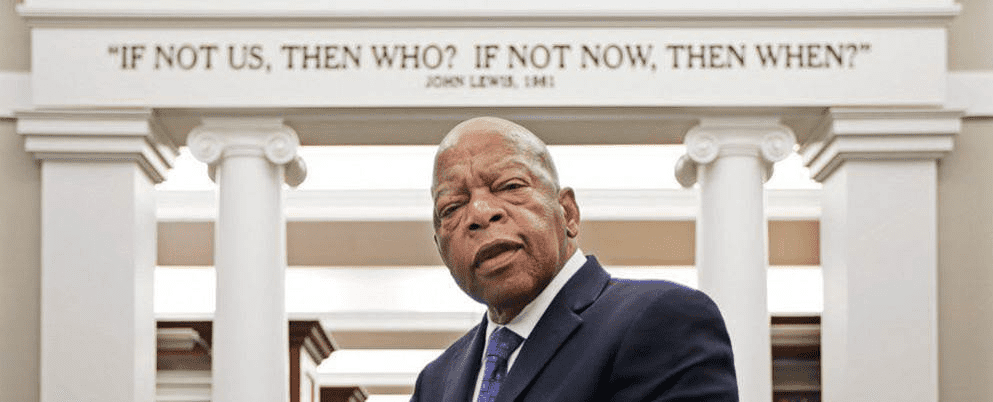 Understanding How Historic Inequity Relates to Treatment Today
The reasons are systemic. Over centuries in the U.S., people of color were used as test subjects in dangerous medical research such as syphilis "and today we continue to have policies that marginalize communities of color," Hoole said. "This has all led to distrust between communities of color and the health care industry. It is imperative that we address this issue now."
"For some, the global pandemic shed light on the disparities of access for health care, but for Black and brown communities, this is something that we've known all along and have been experiencing for years," White said. "This is why we decided to focus on the health and public sector. It is something that we're passionate about. It's relevant to us all. And it's been affecting all of us for a long time."
The four had first connected through the Consortium, a program dedicated to enhancing diversity and inclusion in global business education by striving to reduce the significant underrepresentation of African Americans, Hispanic Americans, and Native Americans in business school. To add authority to Team Disruption's recommendations, the four revealed their own experiences with health care inequities, which had motivated them to form the team in the first place.
Smith's parents, after moving from Jamaica, struggled to find affordable health care for her grandmother. Laguna's parents came from Romania and Panama and had to find health care for him and his siblings. White's mom survived breast cancer, including surgery on the wrong breast. Hoole, a former Title I schoolteacher with Teach for America, saw that her students' lower socioeconomic status led to lesser health care.
When John Lewis passed away, his casket was on display at the Capitol Rotunda and I went to pay my respects. John Lewis has always been well respected and an icon in the Black community and I have always been in complete awe and respect of John Lewis and his mission in life. One of the reasons I can go to Goizueta and pursue my MBA as an African American is because John Lewis fought to end legalized racial segregation in the US. When I first learned of the competition, I knew this was an opportunity to address racial inequality from a different lens and get into 'good trouble' as John Lewis would say.

Aliya White 23MBA
Access, Training, and Advocacy
Team Disruption's recommendations leveraged Accenture's existing technology to build bridges with Black, Indigenous, and people of color who need health care. Accenture is a global professional services company across more than 40 industries, employing 674,000 people and serving clients in more than 120 countries; its first-quarter 2022 revenue in the health and public service sector was $2.7 billion.
Using interviews with leaders in the health care value chain, and surveys of 350 health care consumers, Team Disruption presented a three-part proposal:
Part One: Accenture's virtual assistant, Ella, who provides medication reminders, vitals tracking, and appointment scheduling, could be programmed to better relate to diverse audiences and increase access. Ella could provide local transportation options to health care providers, make health insurance recommendations based on socioeconomic status, point to advocacy resources, and offer language assistance.
This is important because Kaiser Foundation data showed that 18.4 percent of uninsured adults said signing up was too hard or confusing.
Language barriers, age, lack of financial resources, and limited access to health care and resources could mean life and death for some individuals.

Michael Laguna 23MBA
Part Two: Accenture can harness its Avenues virtual reality training technology to train hospital staff on diversity, equity, and inclusion (DEI) and measure its effectiveness. Avenues currently is used for caseworkers, and 75 percent of trainees feel more prepared to succeed. If used for health care workers in Georgia, this technology "could impact 127,000 health care workers in succeeding in situations involving racial bias," Smith said.
This change could help sickle-cell anemia patients, for example, get pain medication. In one study, 63 percent of nurses treating sickle-cell believe "that addiction manifests itself in sickle cell patients, which is not true, and 30 percent of those nurses didn't want to give those patients pain medication," Smith added. "We believe that with a little bit more training on implicit bias we can really help these patients to feel heard."
Part Three: Through its Change Management Program, Accenture should hire program managers for health equity, who would ensure the Ella and Avenues programs were implemented and would serve as an advocate for Black, indigenous, and people of color.
A program manager for health equity "is an integral change that needs to be made to the organizational structure of a hospital to really bridge the gap in care," Smith said. "We found that through our research if there is a DEI initiative, it's usually on the doctors to discover any error, implement solutions, and make sure that change gets executed. The program manager for health equity would be able to take all of that work off the doctors' shoulders so they can focus on care."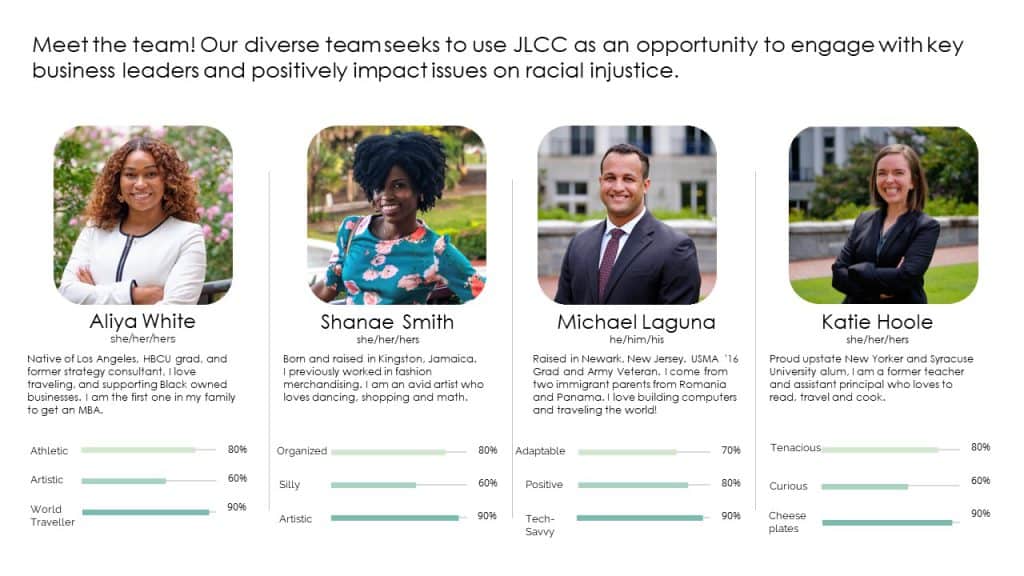 In summary, White said Team Disruption sees "the cost to Accenture as very minimum, but the potential of entering this new space is going to be huge for access and training. Accenture will be able to make a huge dent in addressing these disparities."
Local Beneficiary: Hungry Atlantans
The 2022 JLCC drew 76 applicant teams from more than 40 universities who competed for monetary prizes up to $20,000. The field narrowed to 20 semifinalists: four teams going head-to-head to solve one of five racial justice problems posed by Accenture, IBM/Call for Code for Racial Justice, Moderna, Taco Bell, and UPS.
"The John Lewis Racial Justice Case Competition is a bridge connecting students' intellect, training, and creativity to business solutions for the pressing needs of society today," says Lynne Segall 99MBA, associate dean for management practice initiatives and the competition's faculty advisor. The teams "have given our sponsors a lot to think about and act on."
During this year's competition, students from the Yale University School of Management took first place, the University of Southern California Marshall School of Business team took second place, and the Georgetown University McDonough School of Business team took home the Audience Award.
Team Disruption moved into the finals, and a chance for the grand prize, by outpacing three semifinalist teams: Techquity Agents (representing Cornell SC Johnson Graduate School of Management), Carry the Torch (from Johns Hopkins University's Carey Business School), and Team Act (from The Wharton School). Cornell was among Emory's four JLCC co-sponsors, including Howard University School of Business, Rice Jones Graduate School of Business, and Yale School of Management.
The five finalists delivered 20-minute live presentations on January 21. They were judged on the potential for impact, the feasibility of recommendations, the creativity of solution, boldness, research quality and evidential support for recommendations, story structure and narrative, slide craft, and presentation delivery.
Each prize-winning JLCC team donates half to a nonprofit involved with racial justice work. Team Disruption donated to Free99Fridge, which provides high-quality produce at no cost to anyone who wants or needs it via their community fridge network in Atlanta.
"We discovered a shared interest for addressing food insecurity," White said of her teammates. "We wanted to support an organization that was local to Atlanta, supports people of color, and where we could see an impact—$2500 worth of groceries could feed a lot of people."
Future Growth in Racial Justice Begins with Awareness
Since its inception, the John R. Lewis Racial Justice Competition has raised awareness for business and community to unite in crafting solutions and implementing meaningful change. "This competition is about so much more than the win," Rosensweig said.
"Our process begins an important dialogue between our corporate sponsors and their top-level executives and some of the best and brightest student minds in the country," he said, noting Goizueta's role in hosting the competition each year. "JLCC has staying power, and as its renown grows, we expect our corporate sponsors will compete for the opportunity to benefit from student competitors' intellectual and analytical thought process as well as their boots-on-the-ground perspective of what racial justice truly means within our communities. JLCC is the springboard for necessary and ongoing change across the United States."

As the competition's faculty advisor, Segall encourages readers to learn more about how you can participate as a team member, corporate sponsor, volunteer, or audience member at Goizueta's annual John R. Lewis Racial Justice Competition.