If anyone can understand the needs of Goizueta's Evening MBA students, it's Corey Dortch, associate dean of the Evening MBA Program. He spent four years pursuing a doctorate from the University of Georgia (after earning a master's there, too, a few years prior), all while working full-time at Emory and commuting between Athens and Atlanta multiple times a week. "This was before Zoom," he says. "If there was a class or a meeting with a professor, I had to be there."
Dortch knows it's not just balancing work and school for his students, either. "The Evening MBAs are so civically engaged," he says. "Plus, they have partners, children, and aging parents they support. I'm very empathetic to working students, and I'm all about being innovative in our approach. I want to engage them and meet them where they are and use technology to their advantage."
With everything Evening MBAs juggle, Dortch and his team are mindful of offering meaningful, community-building events—ones that don't feel like a strain on an already full schedule. "Inclusion and belonging are very important to me," Dortch shares. "We want every student to feel like they have a place here."
Just last month the program hosted a night with the Atlanta Braves, where friends and family were welcome.
"I like to think of Atlanta as one of our 'secret weapons.' There are so many opportunities here for our students."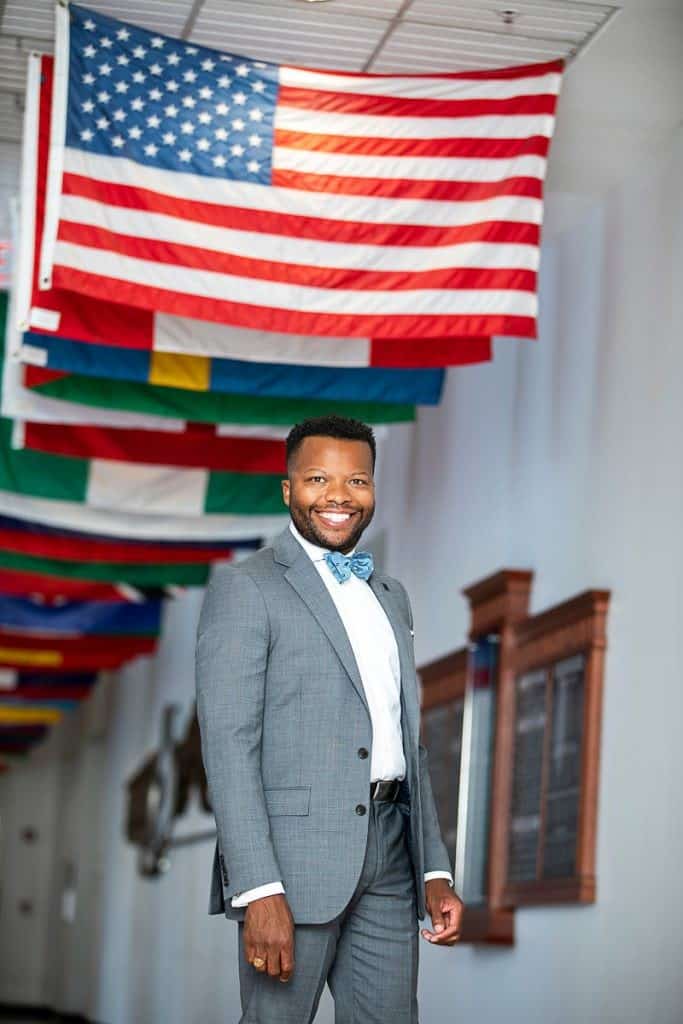 Dortch is a dynamic, high-energy leader. He's a great conversationalist and an engaged listener, a quick thinker and a ponderer. He has two degrees in higher education administration as well as nearly 20 years of real-world experience being a higher education administrator. He's the man for the job, and thank goodness he is, because he entered his current position six months before the COVID-19 pandemic hit.
Dortch knew his students would be affected in countless ways, but he was determined to provide the best experience possible for them. Dortch and his team worked closely with faculty to pivot to online teaching, and he collaborated with Goizueta's Career Management Center and Emory's Advancement and Alumni Engagement to ensure job opportunities for Evening MBAs despite global employment uncertainties at the time.
Now that the worst of it is over, Dortch is happy to be back on campus. He's a people person, so in-person interactions are where he thrives. One program he particularly missed during the pandemic was the global experiential modules, which are now up and running.
In January a group of Evening MBAs traveled to Dubai; in April, Dortch led a team of students to Italy.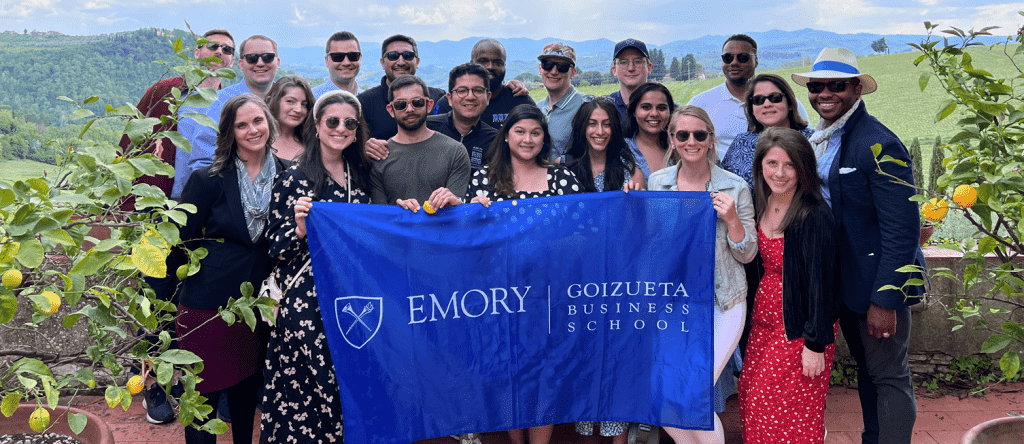 "Global experience is required for graduation, and these modules are one of the hallmarks of our program," says Dortch. "These trips help our curriculum come alive. Many of our students will be leading international teams after graduation."
But, Dortch asks, how can you lead a global team if you've never been outside the U.S., never encountered other cultures?
As a world traveler himself (he set and accomplished a "40 by 40" goal—40 countries by age 40), Dortch knows the educational value of stepping outside one's comfort zone.
As the Evening MBA program's number one cheerleader, Dortch often takes to social media to "tell the good news of Goizueta." He drums up enthusiasm for upcoming events, hands out kudos to members of the Goizueta community, and encourages lively discussion.
While he acknowledges the inescapable downsides of social media ("People are not as strategic with it as they should be," he tactfully understates), he still believes it can be a net positive. His advice to students, and to everyone, is to be thoughtful and intentional about it. Dortch has been known to wait a whole week before clicking "post"—an eon in the digital age. If you still want to post it after that long, says Dortch, "it's probably something worth saying."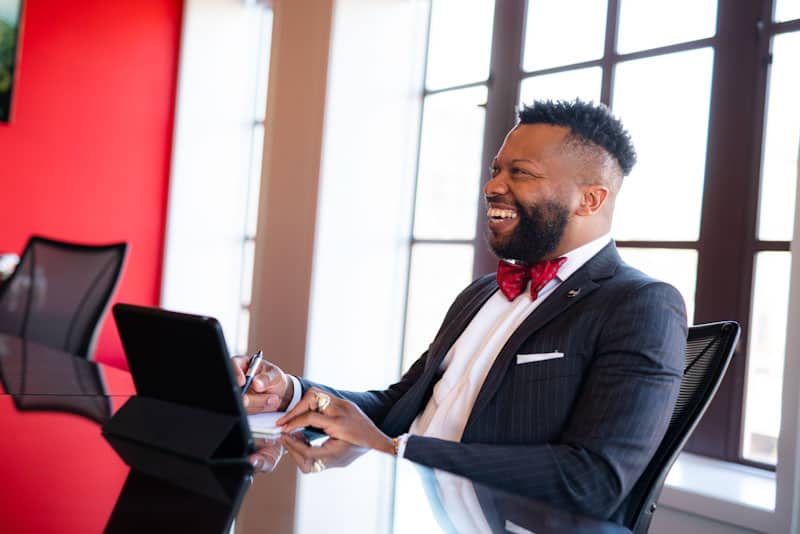 Despite his tireless efforts on behalf of the Evening MBA program, Dortch still makes time for a wide range of hobbies and interests. He's a diehard Georgia football fan and celebrated with his fellow Bulldogs when they won the National Championship in January. He's passionate about good food (he recommends Le Colonial in Buckhead) and travel; his new goal is "all 50 states by 50." He's an avid reader, and during COVID-19 social distancing, he began backyard birdwatching with his wife and 3-year-old son.
"If the pandemic taught us anything," he says, "it's to share the things you love with the people you love."
Goizueta's Evening MBA is one of the best in the nation and the top-ranked in Georgia for a reason. Designed for working professionals, we'll test, challenge, and equip you with the knowledge to turn idea into action. In small classes taught by world-renowned professors, you'll apply theory to real-life problems, seek out innovative approaches, and challenge business-as-usual mindsets. Learn more about Goizueta's Evening MBA.