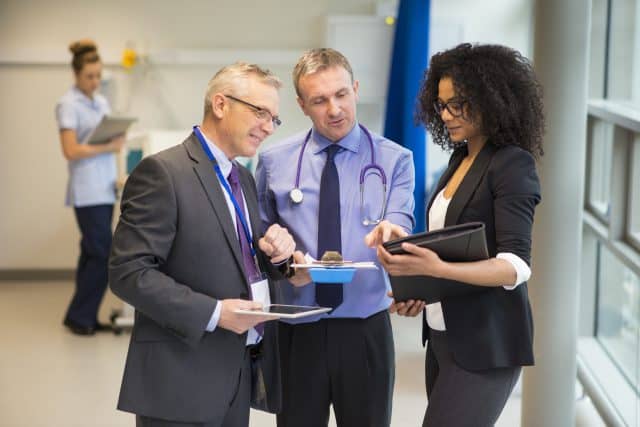 ATLANTA, Ga. — The new 9- to 12-month executive program helps chief medical officers and senior medical leaders advance their C-suite leadership skills, bridge clinical expertise with business acumen, and navigate the rapidly evolving healthcare landscape.
Emory Executive Education, part of Emory University's top-ranked Goizueta Business School, is launching its inaugural Chief Medical Officer Program to provide chief medical officers and senior medical leaders with the tools, frameworks, and insights needed to advance their careers into executive leadership roles and lead healthcare organizations. The program is being launched in partnership with Emeritus, the global leader in making world-class professional education accessible and affordable, and enrollment is now open for a December 2022 start.
Today's chief medical officers must play complex, multifaceted roles linking management with clinical care. Organizations are relying on them to excel both as operational leaders and as strategic business partners with a mastery of clinical data and analytics and strengths in containing costs and utilization management. To succeed in this role, a chief medical officer must serve as a policy expert, inspire as a care model innovator, and set the highest standards for the organization's structure and culture.
Participants will join a global cohort benefiting from the program's in-depth curriculum, expert faculty, and invaluable networking opportunities. Throughout the program, participants will work on a capstone project that will serve as a business plan. The program culminates with a reunion and networking event on Emory University's Goizueta Business School campus in Atlanta, Georgia. Upon successfully completing the program, participants will be awarded a verified digital certificate by Emory Executive Education.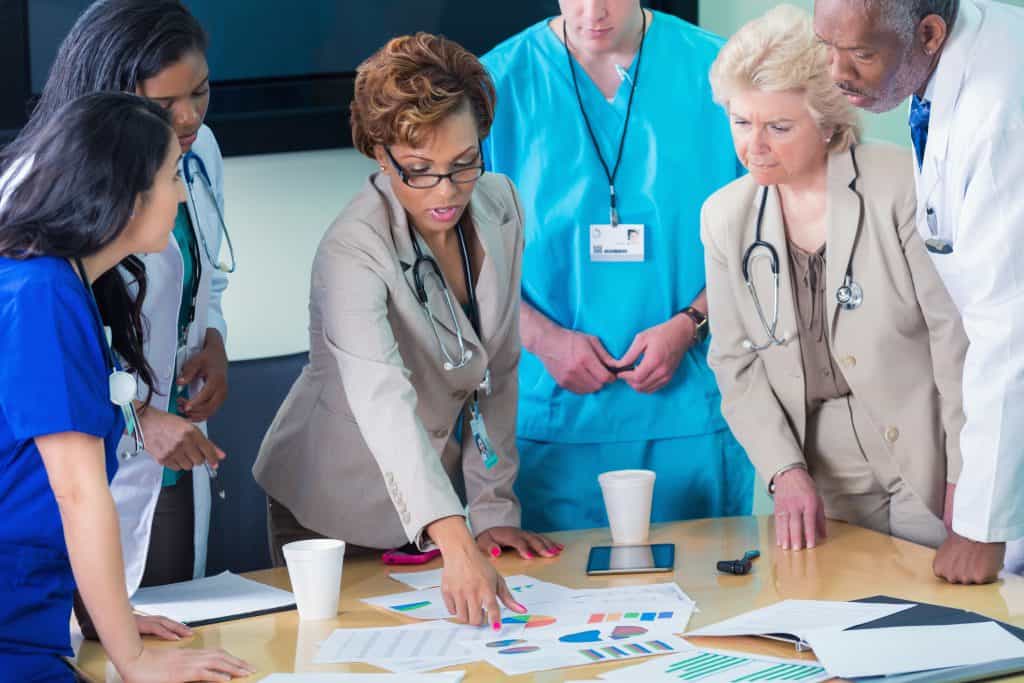 "It's not enough for medical leaders to be clinical experts to successfully navigate today's complex healthcare environment. They must have the leadership and business acumen skills to make strategic decisions that will meet the demands of multiple stakeholders including the workforce, patients, and communities they serve," said Michael Sacks, faculty director. "The Chief Medical Officer Program brings together experts in healthcare leadership from across Emory University including the Goizueta Business School, School of Medicine, School of Nursing, Rollins School of Public Health, and Emory Healthcare. We have designed a comprehensive education on how to thrive as an impactful chief medical officer."
The program is designed and taught by thought leaders who have a deep understanding of the business of healthcare. The program features leaders from Goizueta Business School, Emory School of Medicine, and Emory Healthcare as faculty and guest speakers to share their knowledge of best practices in healthcare management, alongside one-on-one success coaches.
"The Chief Medical Officer Program provides the leadership and management skills to transform the healthcare enterprise, from business growth to operational efficiency and patient outcomes," said Ranil Herath, president of Emeritus Healthcare. "We're honored to partner with Emory Executive Education to provide this immersive learning journey for new and experienced chief medical officers."
The program is currently enrolling qualified physicians and aspiring medical leaders. For more information and to apply, please visit the Chief Medical Officer Program website and join faculty and medical leaders for a live fireside chat on Sept. 21 at 12 noon EST, titled "The Chief Medical Officer of Today and Tomorrow," by registering here.
About Emory Executive Education

Business education has been an integral part of Emory University's identity since 1919. That kind of longevity and significance does not come without a culture built on success and service. Emory University's Goizueta Business School offers a unique, community-oriented environment paired with the academic prestige and rigor of a major research institution. Goizueta develops business leaders of today and tomorrow with a suite of undergraduate and graduate degrees and a portfolio of non-degree Emory Executive Education programs. Together, the Goizueta community strives to solve the world's most pressing business problems. For more information, visit Emory Executive Education.
About Emeritus
Emeritus is committed to teaching the skills of the future by making high-quality education accessible and affordable to individuals, companies, and governments around the world. It does this by collaborating with more than 60 top-tier universities across the United States, Europe, Latin America, Southeast Asia, India, and China. Emeritus' short courses, degree programs, professional certificates, and senior executive programs help individuals learn new skills and transform their lives, companies, and organizations. Its unique model of state-of-the-art technology, curriculum innovation, and hands-on instruction from senior faculty, mentors, and coaches has educated more than 250,000 individuals across 80+ countries. Founded in 2015, Emeritus, part of Eruditus Group, has more than 2,000 employees globally and offices in Mumbai, New Delhi, Shanghai, Singapore, Palo Alto, Mexico City, New York, Boston, London, and Dubai. For more information, visit Emeritus.