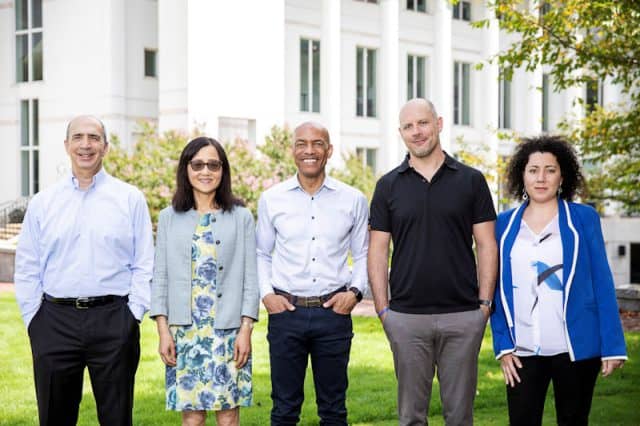 Goizueta Business School is proud to welcome five faculty members to our community. These new team members join top Goizueta faculty in advancing global knowledge, inspiring further research, and educating the leaders of tomorrow.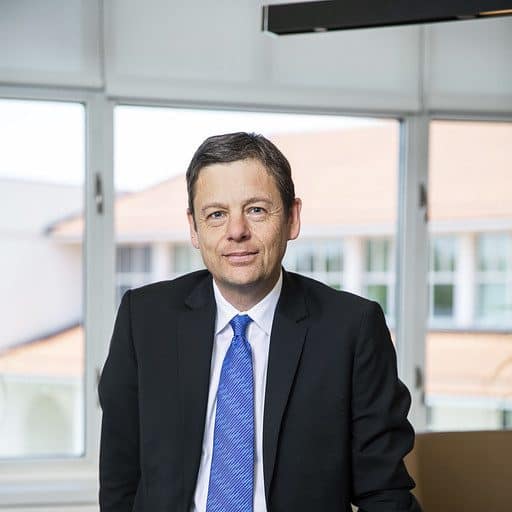 Our faculty push boundaries, providing new solutions to longstanding challenges and adapting time-tested approaches to solve new problems. Their research and courses make a positive impact on both business and society.

Gareth James, John H. Harland Dean of Goizueta Business School
Anna Errore: Assistant Professor in the Practice of Information Systems & Operations Management
Joining Goizueta fresh from the Carlson School of Management at the University of Minnesota, Anna Errore holds two doctorates: one in business administration and another in industrial engineering. "I believe that at the cross-sections of fields lie the most promising opportunities in all business areas," she says.
Her research broadly intersects statistics, management science, and engineering. Errore will be teaching Data and Decisions Analytics to undergraduate students.
"Today's business students are eager to acquire many technical skills to add to their toolbox. These skills will allow them to support managerial insights and handle complex business decisions that leverage the possibilities offered by the ever-growing richness of data availability and analytic tools."
Wei Jiang: Asa Griggs Candler Professor of Finance
Combine corporate governance, technology, financial markets, and institutional investors and you get a glimpse of what Wei Jiang's research entails. Jiang will be teaching Advanced Corporate Finance.
"I am really excited to be a business faculty member in a booming city that is affirming its hub status for FinTech, healthcare, and entertainment. I believe that Goizueta is uniquely positioned to grow with the city, while supplying talents and thought leadership to the community and beyond."
Matthew Lyle: Associate Professor of Accounting
Matthew Lyle comes to Atlanta from the Kellogg School of Management at Northwestern University. Lyle's research interests include valuation, value investing, machine learning, and the construction of optimal portfolios and investment strategies.
While Lyle was particularly excited to leave the grueling Chicago winters behind, he was drawn to Emory because "the university is committed to being a leader in machine learning and artificial intelligence."
Lyle will be teaching Managerial Accounting and is devising new courses tailored to his research expertise, including a class dedicated to the ever-growing field of blockchain and cryptocurrency.
Rod McCowan: Associate Professor in the Practice of Organization & Management
Rod McCowan, a White House Fellow, spent the past decade running his executive coaching and consulting firm. His research intersects strategy, organizational change and behavior, and strategic leadership. McCowan will be teaching a variety of leadership courses including Principled Leadership, Leadership Development, and Leading People and Organizations.
"My professional purpose is accelerating executives' and top teams' development into outstanding strategic change leaders, which led to launching my executive coaching and consulting practice a decade ago and drove my desire to become a professor. I feel incredibly blessed to have the opportunity to teach at Goizueta, given the high caliber of faculty and students and how strongly my purpose and values align with its mission of preparing principled leaders who will make a difference in the world."
Richard Berlin 92MBA: Associate Professor in the Practice of Organization & Management
Richard Berlin has been with Goizueta since 2017 as an adjunct lecturer. Before teaching, Berlin worked as an attorney and consultant. His research and consulting interests include leadership, leading change, strategy, organizational behavior, and management consulting. Berlin will teach both undergraduate and graduate courses, including Leading and Managing Change, Competitive Advantage, and Management Consulting. In addition, he'll teach in Goizueta's Executive Education program.
"Teaching is something I find consistently motivating because I can help students prepare for their future roles. When earning my MBA at Goizueta, I had the good fortune of being a research assistant to two professors in Organization & Management, Rob Kazanjian and Rick Gilkey. I remember even then being naturally interested in what they were doing," says Berlin. "As an adjunct, I also observed and learned from Peter Topping and John Kim how to be an effective instructor. I'm incredibly excited to teach more courses and support more students."
To learn more about Goizueta's new and existing faculty members–and read about the engaging, innovative research they're doing–check out their faculty profile.