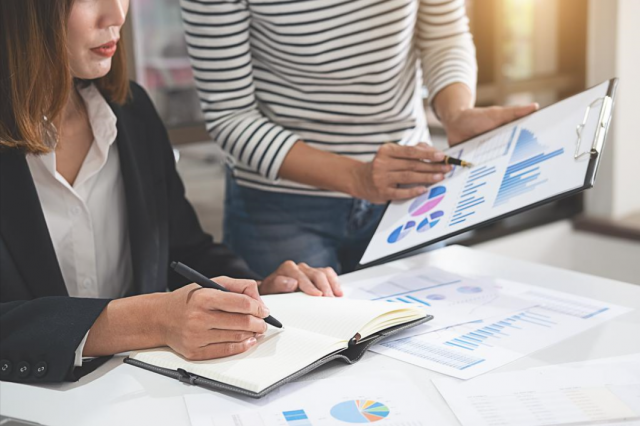 Making and delivering good products and services isn't enough to grow an organization in today's business environment. Executing an innovative business model built around people and technology is essential for success.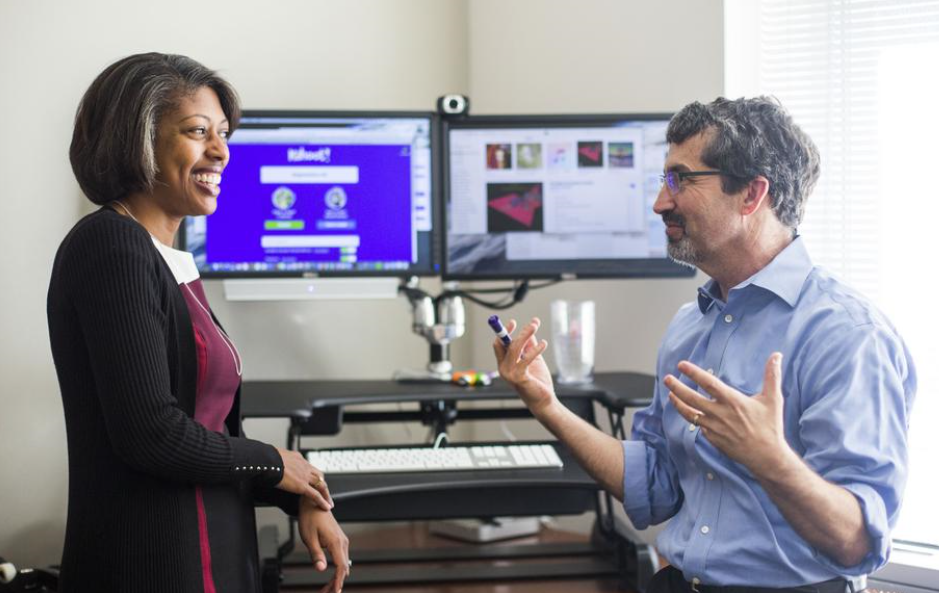 Market leaders including IKEA and Airbnb are successful in part because they involve customers in the creation and delivery of value, said Steve Walton, a professor in the practice of information systems and operations management at Emory University's Goizueta Business School. "The future of business will become even more customer-centric."
"It's not simply about producing the product or service and getting it to the market like it used to be. It's also thinking about how the customers use the product or service and understanding different use-cases to identify opportunities to deliver value to them throughout the lifecycle," said Anandhi Bharadwaj, Goizueta endowed chair in electronic commerce and professor of information systems and operations management. "Leveraging technology and data is key, such as associating information collected from transactions with customers and with suppliers to see how the company provides value to both."
Companies can create, capture, and deliver on new growth opportunities by incorporating these four critical elements into their operations.
Looking broadly for signs of disruption
Leaders need to protect their companies against value-chain disruptions, Walton said. The first step is to do some self-examination. Leaders must ask themselves: is the business model used by their company one that is subject to complacency or bias? Are past experiences or assumptions coloring their perspective on new ways of doing business?
Even when a company's leadership regularly assesses its own business models and commits to innovation, it's important to keep an eye out for opportunistic disruptors. Companies with legacy assets or mature business models, like banks and airlines, are particularly prone to disruption because they tend to protect their prior investments, Walton said. Industries with low barriers to entry also suffer disruption more frequently because competition can develop more easily.
Disruptions often come from unexpected places because of technology advancements, Bharadwaj said, noting Amazon's continued expansion into new industries as an example. "You have new, nimble, technology-enabled companies that are coming in and disrupting the value chain of traditional industries. Business leaders have to be constantly mindful of where new competition may come from."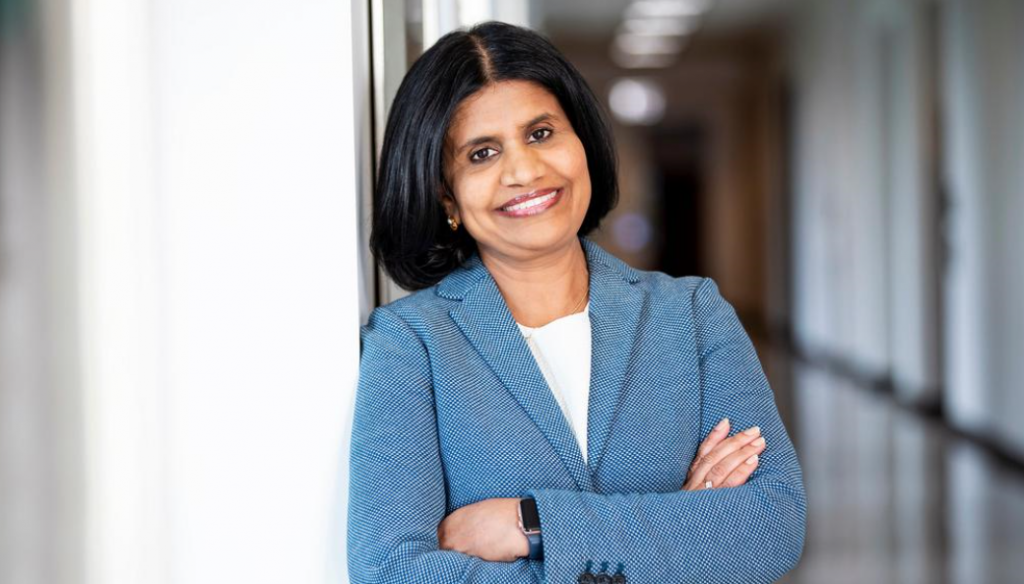 Even when business leaders recognize the potential for rapid disruption in their industry, their ability to respond effectively may be limited. Response agility, or the ability to transform critical parts of the business with speed, becomes a key capability, says Bharadwaj. This requires continuous assessments of how business models work, what needs to change, how to build alliances and partnerships, sometimes even with competitors, and where resources must be moved quickly to compete with scale, speed, and scope.
Going deeper with digital transformation
Companies today are able to collect more data than ever before and use more sophisticated analytical tools to transform operations and drive growth, Bharadwaj said. "Leaders have to know how to unlock the value by ensuring collaboration and the sharing of knowledge, both when it comes to skills and best practices shared among employees, as well as data sets shared among teams and departments. Leaders should also understand emerging digital technologies that can deal with complex data sets and leverage both to unleash the organization's creative potential."
Until recently, companies created an operating model in the analog world. Then they looked for technology that enabled their model to work, Bharadwaj said. But she teaches today's executives to find opportunities through technology – and then to build their operating model. "You have to think of an operating model that is conceived in the digital world, and then use that as a starting point to create new opportunities," Bharadwaj said.
Bharadwaj challenges leaders and students in her classes to find ways to successfully implement digital transformation efforts across an organization, especially in understanding how to prepare for the transformation. Research shows that 75% of such initiatives fail despite the huge investments that companies make in them, she said, emphasizing the need for careful preparation and broad, enterprise-level buy-in.
"Not all investments in technology immediately give you the results you seek," Bharadwaj said. You have to think critically." For example, many companies invest in artificial intelligence tools without considering biases that may exist in their data, which could result in biased decision-making, Bharadwaj said. These projects often have to be scaled back or worse, completely scrapped, when consumers and regulators find out about the flawed systems.
Investing wisely in technology
Leaders should consider a technology's potential to help their organization in the long term instead of investing in tools because they're seeing some industry buzz, Walton said. "You must sort through the noise to determine what steps you take today so you are prepared when a brand-new technology really is ready."
Walton's early research into electronic-data-interchange (EDI), which was hot in the late 1980s and early 1990s, illustrates the perils of betting big on a technology too soon.
Because of its potential to connect companies, "everyone said EDI was fundamentally going to change the way organizations shared information, and decisions were made based on that expectation," Walton said. But the radical change took years to be adopted. "It took another 15 years until the social and technological infrastructure for e-commerce came into place that allowed companies like Amazon to blow up the world."
Walton cautions executives against mapping all of their business processes around "Industry 4.0," or the digitization of the manufacturing industry, because it could be like EDI and become outdated when broader business changes occur in the future.
To remain competitive, large companies should partner and invest with smaller technology firms that provide growth opportunities by meeting customers' evolving demands, Walton said. "Businesses should make small bets, buying a lot of options cheaply to keep their hands on the pulse of where technologies are going."
Operating a human-centered workplace
In any new business model or growth initiative, leaders need to think beyond the technology hype and prioritize the human element. It's necessary to rethink how people should work — and how to better optimize their skills and creativity through business models and workplace policies. Successful companies realize that a human being is not a piece of equipment that can run for 20 hours a day and still do its job well, Walton said. "Companies are rethinking policies and decisions that are having adverse impacts on the biological creatures that we are."
Companies can maximize the value-creating potential of their workplace by focusing on human physiology, Walton said. He teaches current and future executives how to discuss and address such issues within their organizations. "It is almost cathartic for a few of them to say, 'I have been struggling with this for years,'" Walton said. "I didn't know how deep the struggle was."
In his research on the physiology of decision-making and the impact of stress, Walton said issues like sleep deprivation impair productivity and performance. "If you deprive a person of 45 minutes of sleep a night for a week or two, the level of impairment that happens in the brain is equivalent to being legally intoxicated."
Executives accustomed to putting their jobs before their well-being have the most difficulty caring for themselves and their employees, according to Walton. They will eventually change their expectations for how much they and their employees should work to be effective, Walton said, noting how companies have come to pursue workforce sustainability initiatives vigorously due to pressure from internal and external stakeholders.
"It was only four years ago that an executive would ask, 'What is the ROI on a diversity and inclusion initiative?'" Walton said. "But nobody would dare ask that today."
Executives have similarly asked Walton about the potential return on investment in a wellness program. "To me, a better question is, 'Don't you need to maximize the value-creating potential of everyone in your organization?'" he said. "Eventually, it will be accepted on its face that the critical differentiator of a well-run business is one that has people whose brains are operating as best as they can. When business operations are optimized through people who are doing their jobs well, better decisions are made, better data is collected, and better technologies and processes are implemented."
Creating growth through operations
As technology continues to change how businesses deliver value, seeking early signs of disruption, identifying the right technologies, building a digital-first business model around them, and caring for your workforce are crucial for successfully operating a company.
"You have to be deliberate," Bharadwaj said. "Leaders need to start by understanding what's possible. It's not just about the technology. The way to transform your business model and truly activate your core strategy is by reframing your legacy approaches to operations and capturing the insights of your workforce. Think through some of the consequences and then drive forward."
If you'd like to learn how you or your organization can engage with Goizueta faculty on this topic, speak with a learning advisor at 404-727-2200 or visit our website.
Emory University's Goizueta Business School was created in 1919 as one of the nation's first business schools. Its degree and Executive Education programs consistently rank in the top 25 in the world among major publications including Businessweek, The Economist, U.S. News & World Report, and Forbes.