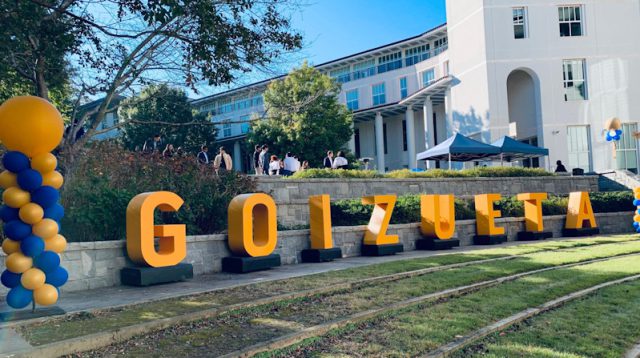 With the onset of crisp fall weather on campus, Emory's annual Homecoming celebration October 21-23 once again brought together graduates, students, family, faculty, staff, and friends against a festive backdrop. Reviving a Homecoming tradition, Lullwater Day connected families, hikers, conservationists, and art lovers. In addition to student events that began on October 14, three days of nonstop activities included athletics, arts events, a 5K race, the 2O36 Podcast Dome, musical celebrations, academic discussions and symposiums, food trucks, faith gatherings, social meetups, the Homecoming parade, and plenty of family fun.
This year, concertgoers on the quad enjoyed the sounds of headliner Tai Verdes, Bea Miller, country duo Maddie & Tae, and legendary pop group Orleans. World-renowned chef Kevin Gillespie also shared his insight with the crowd.
"Homecoming & Reunion Weekend is my favorite time of year," says Lindsay Topping, Goizueta managing senior director of alumni engagement.
It is incredibly heartwarming to see alumni travel in from all over the world to make new memories and reconnect with classmates, faculty, and staff. I am especially grateful to all reunion volunteers who helped make this weekend a great success!

Lindsay Topping
Please enjoy these images, taken by photographer and marketing student Octavius "O.C." Chen 22BBA.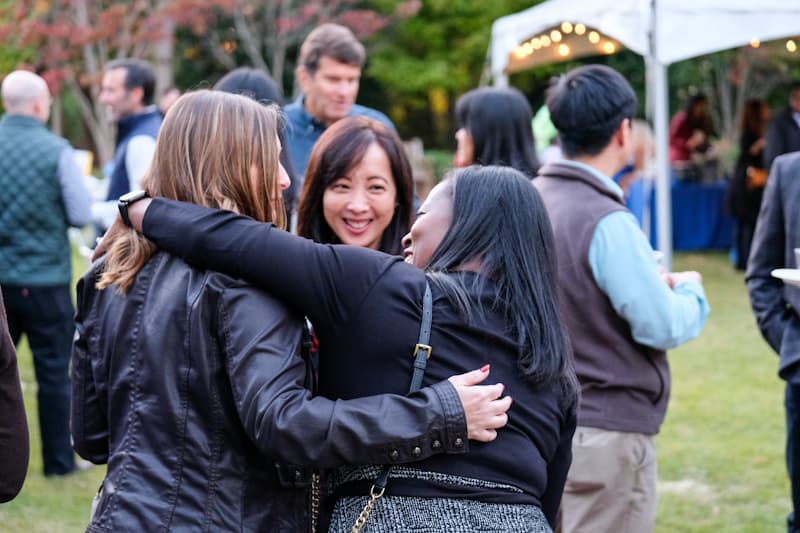 Celebrating Special Reunions with KEGS and Atlanta Events
To kick off the weekend, nearly 275 Goizueta MBA alumni from all programs joined to celebrate milestone reunions with KEGS, food, fun, and entertainment in Jenkins Courtyard and Patterson Green. Alumni Board Vice President Jason Payton 12EvMBA offered welcoming comments along with John H. Harland Dean Gareth James.
Also on Friday, nearly 400 BBA, college, and nursing alumni gathered on the Emory quad for a joint celebration, with welcoming remarks by both Dean James and Emory President Gregory Fenves.
In a special 20th + 1 Reunion Celebration on Saturday, 70 members of the Full-Time MBA Class of 2001 reclaimed the right to reunite in person at Chattahoochee Food Works after being pre-empted by COVID-19 the year before.
The Full-Time MBA Class of 2002 held its 20-year reunion celebration for 40 guests at the home of Chris and Lesley Baradel 02MBA. Joe De Leon 02MBA traveled from the Philippines to attend.
Visiting the original El Taco in Virginia Highlands, a dozen members of EMBA Class of 2002 also enjoyed a 20th Reunion Celebration.
Reconnecting for its 5-year reunion, 50 members of the Full-Time MBA Class of 2017 shared stories and updates at Scofflaw Brewing Co.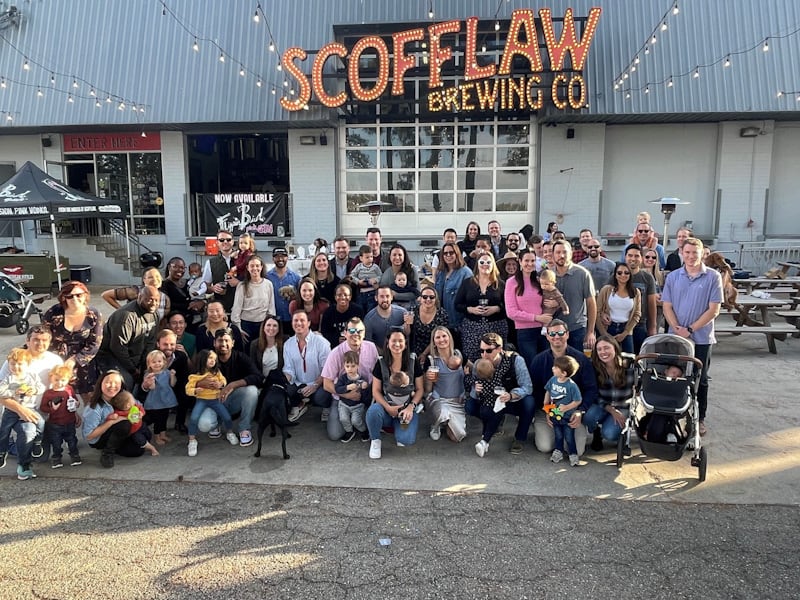 Don't wait until next year's Homecoming to connect with your fellow Goizueta alumni! Keep up to date on Goizueta happenings and kudos on LinkedIn, Instagram, Twitter, and Facebook.
Do you have a new role or address? Update your alumni information.