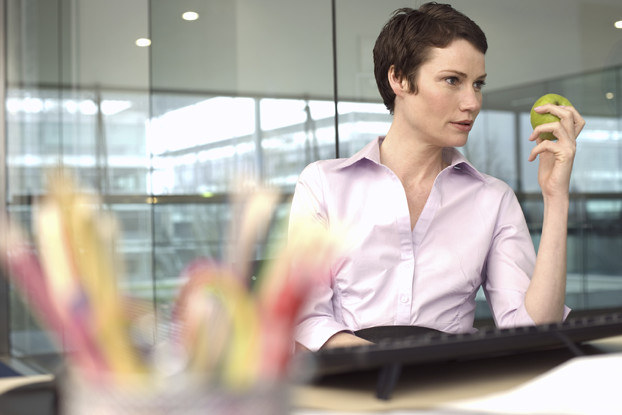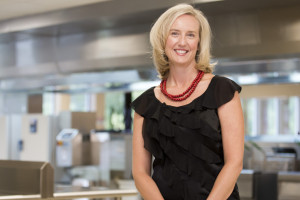 EDITOR'S NOTE: To learn more about Weber and topics concerning Goizueta alumni check out the new issue of Emory Business magazine.
Snacking is on the rise, and it's big business. According to Nielsen, global consumers spent $374 billion on snack foods annually between 2013 and 2014, up 2%. In an age where information on food and healthy eating is abundant, what's brought one of life's guilty pleasures into the mainstream?
"People are so time crunched that they are replacing meals with snacks, whether it's yogurt or a bag of popcorn," says Jolie Weber 09WEMBA, the new CEO of Wise Foods. "All of this meal replacement is converting into snacking occasions. Fifty years ago, people might have one snack in the afternoon because they had three balanced meals a day. Today, most families don't have three balanced meals together, and this changes the eating dynamic."
For instance, a child might start with Goldfish® crackers for breakfast, eat a balanced lunch at school, then come home and have a different snack in the afternoon. "It's the same for adults," says Weber. "At work, you snack because there are conference calls and meetings. You are so time constrained that snacking has replaced the meal. That's why we are seeing the growth in this category."
Consumer demand for snacks that offer some nutritional benefit has aided the industry's expansion.
"Today, there is a tremendous focus on better-for-you," notes Weber. "Companies are asking, "How do we provide the best products to meet what our consumers are looking for?'"
The challenge for companies like Wise Foods is to provide a range of options to satisfy varying palates and moods. As Weber explains, customers may want a better-for-you product one day and an indulgent, full-calorie or salty snack another. Anticipating and meeting these wants can be a challenge.
"Everyone has different moods and different occasions for how they want to snack," she says. "On one occasion I may want to snack really healthy and feel good. On other occasions I have a different emotional state or just want something indulgent, and then I want my full-calorie or full-indulgent item to satisfy me in that moment. So we are trying to deliver products on this continuum of snacking."
To do this, adds Weber, is to continue to innovate. Since her rise to CEO, Weber has spearheaded the introduction of a number of new flavors and options to satisfy any appetite. Take the beloved Cheez Doodles®. Consumers can enjoy Hot 'n Honey, Honey BBQ, or White Cheddar in either crunchy or baked and in puffed stick or ball style. Different flavors are being cooked up in a new innovation test kitchen in their Cobb County headquarters. (For a fun, interactive online experience, visit Cheezdoodles.com.)
"Innovation occurs in several stages. Close-in innovation—these are areas we are comfortable with and are easy for us to do, like adapting a recipe to meet clear industry trends or a flavor profile consumers tell us they want," Weber says. "For example, kettle chips are hot right now, so everyone is in the category. We are doing reduced fat kettle chips, which allows Wise to not only offer the full experience with the normal chips, but also offer a lower calorie, lower fat option, for someone who wants a little more health. That is close-in and easy."
Further-out or iPad innovation, as Weber calls it, involves creating products that people don't know they want or need yet. "This is where the innovation labs and innovation centers come in. How do we really push ourselves outside the traditional salty snack categories and start to create new categories of salty snacks or new snacks all together?"
The challenge of remaining competitive and innovative utilizes skills she honed in Goizueta's Executive MBA Program. Then head of Wise's marketing unit, Weber entered the program with the goal of moving up in the organization. She met this challenge head-on—first being promoted to CFO and subsequently to CEO. Weber is using the same zeal and determination to keep ahead of the pack in the snack industry.
"We are on a growth trajectory," adds Weber. "We want to keep our base business strong, vibrant, and lively for those consumers still interested in those offerings. At the same time, we aim to  bring new consumers into our portfolio through new concepts, new categories, new flavors and innovation."̶