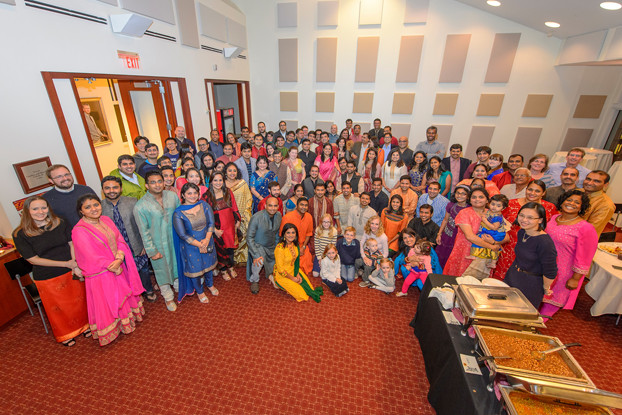 Each fall, Jagdish Sheth, Charles H. Kellstadt Professor of Marketing, and his wife, Madhu, invite alumni, faculty, students, and friends to celebrate Diwali, an annual festival of lights that commemorates the struggle of good over evil.
"My wife and I have been hosting Diwali celebrations for more than 20 years," says Sheth. "It's grown so large that we can no longer hold it at home, so for the last few years we've decorated space at the business school."
This year's event featured a welcome and video from the Emory Indian Cultural Exchange. A 2014 Diwali greeting from President Barack Obama was also shown.
Besides giving Indian transfer students a welcome taste of home, Sheth says the get-together provides a valuable networking opportunity for students and alums.
With more than 125 guests, staff members Sonya Owens and Tanya Dickson organized the event.