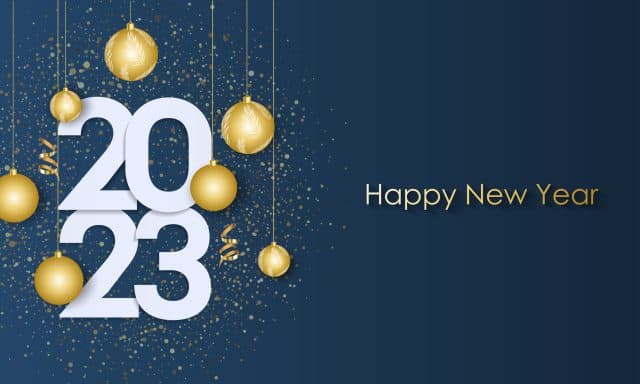 As we say goodbye to an event-filled 2022, Goizueta Business School pauses to reflect on the great things its students, faculty, staff, and alumni have achieved. We posed a question: Looking back on this past year, what are you most thankful for? Here's what they shared with us, citing appreciation for family, friends, colleagues, and community—and hopes and dreams for what's next.
Giving thanks for 2022, Asa Griggs Chandler Professor of Finance Wei Jiang says, "I was thrilled to become a faculty member of a premier university in a booming city. I am thankful for the warm reception extended by Goizueta and by the amazing greater community in which our family is already thriving."
Always goal-oriented, with big aspirations, including a research position with Goizueta's marketing department, Scott Masterson 24C appreciates a close network. "I'm thankful for my friends who have pushed me to be a better version of myself," he says. "We seek to motivate and help each other improve every day."
As a former Goizueta teaching assistant to Nikki Graves, associate professor in the practice of Organization & Management, Masterson aspires to foster even greater faculty-student interactions. "This year, I've established relationships with some of my professors, and it's made learning more enjoyable and rewarding," he says. "Emory can inspire this connection through social media and by offering events specific to establishing the faculty-student relationship."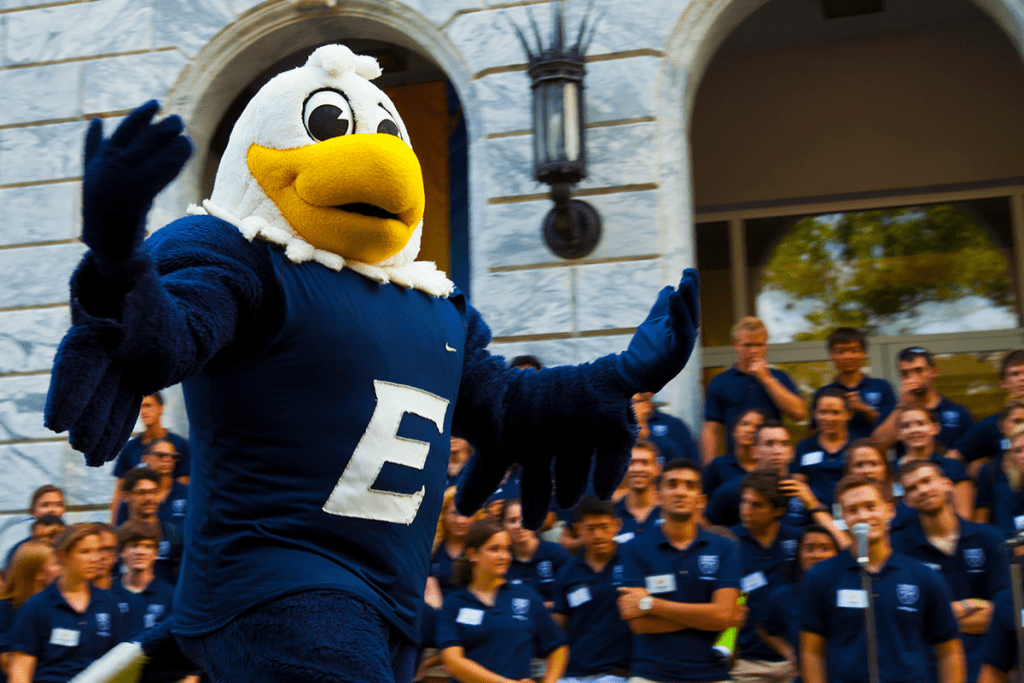 Allison Burdette, professor in the practice of business law, was delighted with "the return to student activities including Emory athletics, musical performances, and student events," she reflects. "Our students are so exceptional on so many different dimensions, and I have been excited for them and have enjoyed following all the amazing things these students do. I'm also so very thankful for my family!"
Looking forward, Burdette wishes "that the Emory community will continue to charge back into all the extracurricular—sporting, music, student events, even Dooley (who is banned from my class)—activities that had to be put on hold during COVID-19 and regain some of the spark that we lost over the last couple of years," she says. "That one-on-one personal contact is so important to the college experience and to life in general."
Benn Konsynski, George S. Kraft Professor of Information Systems & Operations Management, welcomes for Goizueta "growth in programs and community reach that continues to serve commerce and society in new ways in the post-pandemic reality." Through technology and innovation, he shares, "We're changing the art of what's possible in public and private sectors. We are a light and an experimentation zone."
Connecting campus to community is a vital component of Goizueta's IMPACT program, which pairs student groups to leading businesses to solve issues of strategic significance. Kore Breault serves as the program's director. She builds on Konsynski's goals for Goizueta.
I hope 2023 brings more opportunities for our students to engage with business leaders and tackle issues of strategic importance to a variety of organizations. I am excited so many of these interactions are in person and students are getting out into the 'field' to see firsthand issues organizations are facing!

Kore Breault
Burdette also issues a campus challenge for growth and support of all things Emory in 2023: "I believe that the more we all invest in Emory and in our students, the more we all can grow together and become a stronger university. Talons up!"
What do you wish to see for Goizueta and our community in the year to come? Let us know on social media. Share your thoughts on Instagram and tag us @emorygoizueta, or follow us on Goizueta Business School's Facebook page.