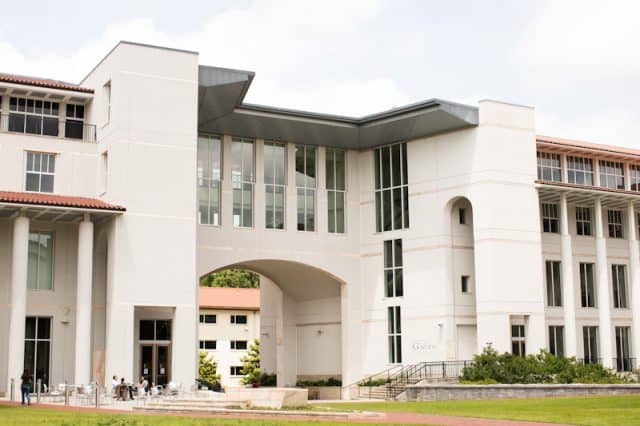 Goizueta 2022 BBA graduates celebrated notably high employment outcomes and success as they entered the workforce in positions with many of the nation's leading companies. "These graduates remain committed to pursuing opportunities they are passionate about in fields where they can make an immediate impact, while simultaneously achieving their leadership and academic goals" says Sarah Leist, director of employer relations, BBA Career Management Center.
Goizueta is proud to report that 98 percent of 2022 BBA graduates received, and 97 percent accepted employment offers within three months of graduating.

Sarah Leist, director of employer relations, BBA Career Management Center
In addition to exceptional full-time employment rates, Goizueta BBA graduates secured record-breaking salaries, with graduates earning an average mean base salary of $80,973, up from $71,101 last year.
Financial Services and Consulting Industries Continue to Attract BBA Graduates
Financial services remained the top industry destination for Goizueta BBA graduates entering the workforce, with 40 percent of 2022 graduates securing positions at financial institutions.
Consulting ranked second with 26 percent of graduates targeting this industry, and accounting rounded out the top three, drawing six percent of graduates. Other top industries for Goizueta BBA graduates include marketing, advertising, and public relations, as well as technology and science.
BBA Graduates Join Top Global Companies
Goizueta BBA graduates joined prominent global companies including AlphaSights, American Express, Bank of America, BlackRock, Boston Consulting Group (BCG), Citi, Deloitte, EY, Goldman Sachs, J.P. Morgan, KPMG, PwC, Truist, and many more.
When it comes to location, Goizueta graduates have access to top companies throughout the country and the world with 46 percent accepting jobs in the Northeast and mid-Atlantic. Thirty-six percent choose positions in the South, taking advantage of its thriving entrepreneurial landscape and hot tech industry.
Read the complete BBA Employment Report here.