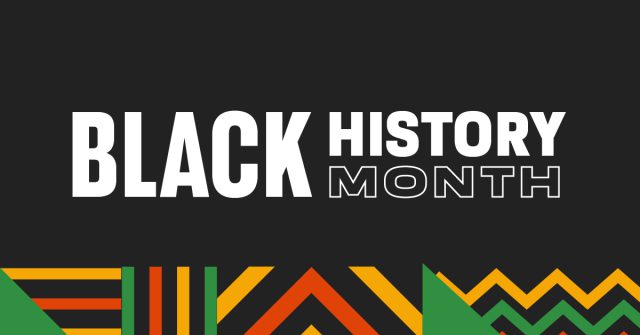 All month long, America celebrates Black History Month. On campus and in our communities, we pay tribute to generations of African Americans and the struggles they have endured and triumphs they continue to achieve. Emory commemorates Black History Month with lectures, panel discussions, and events.
Black History Month Events
Note: An Emory login is required for some registrations.
Tuesday, Feb. 14
12 p.m., Woodruff Library, Jones Room
During this annual program on Frederick Douglass' birthday, the Center for Black Digital Research at Pennsylvania State University gathers thousands of people to help create new and freely available resources for learning about Black history. This year, the Emory community will be transcribing and enriching the papers of abolitionist and women's rights activist Mary Ann Shadd Cary. Sponsored by Emory Libraries and the Office of Diversity, Equity and Inclusion.
Thursday, Feb. 16
7:30 p.m., Schwartz Center for Performing Arts, Theater Lab
Theater Emory Presents "Our Town"
Thornton Wilder's Pulitzer Prize-winning play has been translated into Spanish and Mandarin to show how American cities have changed. Professor Lydia Fort and Marguerite Hannah, producer at Atlanta's Horizon Theatre, helm the production, which features Emory students and professional actors. Onstage at the Schwartz Center Theater Lab through Feb. 26.
Saturday, Feb. 18
Michael C. Carlos Museum
Art Exhibit: "A Very Incomplete Self-Portrait"
A collection of photographer Tom Dorsey's images of the West Side Chicago neighborhood where he grew up will be on display at the Carlos Museum starting this month through July 16.
Sunday, Feb. 19
12 p.m., Fox Theatre
Gateway to Atlanta: Alvin Ailey American Dance Theater
Get ready for an electrifying night of dance as the Alvin Ailey American Dance Theater returns for their annual engagement at the Fox Theatre. Don't miss the chance to witness the grace and skill of these world-renowned dancers as they perform the timeless masterpieces by the company's founder, Alvin Ailey. There will be a preparty at the Black Student Association House. RSVP required. Sponsored by Campus Life, the Office for RACE, Center for Women and Residence Life.
Sunday, Feb. 19
3 p.m., Emory Student Center, Multipurpose Room 4
Join Emory's Voices of Inner Strength Gospel Choir and guest gospel choirs from the Greater Atlanta area for a celebration with music, liturgical dance, spoken word, trivia and games. Soul food refreshments will be provided. Cosponsored by the Office of Spiritual and Religious Life. Registration is required.
Wednesday, Feb. 22
7 p.m., Emory Student Center
The Many Lives of Andrew Young: A Conversation with Andrew Young and Ernie Suggs
Emory Libraries hosts Ambassador Andrew Young and Atlanta Journal-Constitution reporter Ernie Suggs to discuss the new book "The Many Lives of Andrew Young," written by Suggs. Young, a civil rights icon who turns 91 in March, was a two-term mayor of Atlanta, U.S. ambassador to the United Nations and a member the U.S. House of Representatives. Admission is free, but registration is required.
Thursday, Feb. 23
8 p.m., Symphony Hall
William Dawson's "Negro Folk Symphony"
William Levi Dawson was one of the most renowned African American composers, known for his arrangements of Negro spirituals. His papers are archived in the Stuart A. Rose Manuscript, Archives, and Rare Book Library. On Feb. 23 and 24, the Atlanta Symphony Orchestra (ASO) will perform his canonical work, "Negro Folk Symphony," as a part of their Conrad Tao engagement. Peter Shirts, the music and dance librarian, will curate a small case of Dawson's materials for display at the ASO concerts.
Friday, Feb. 24
1 p.m., Michael C. Carlos Museum
Student Studio: Creating Kuba-Inspired Collages
Join Atlanta-based artist Zachary Francois and staff of the Emory Black Student Union to explore the meaning behind geometric shapes and patterns found in Kuba textiles from Central Africa. Then create your own Kuba-inspired textile collage piece using raffia fabric and paper. Sponsored by the Carlos Museum and the Department of Art History. This is a partnership between the Office for RACE and Carlos Museum.
Friday, Feb. 24
8 p.m., Emory Conference Center Hotel
Candler School of Theology 13th Annual Heritage Ball
This year's theme is "Blackness Unfiltered: Standing in the Doorway for Our People to Thrive." Professor of theology and ethics Noel L. Erskine will be honored as he prepares to retire from Candler after 46 years on the faculty. This is a ticketed event. Registration is required.
Read more at the Emory News Center.